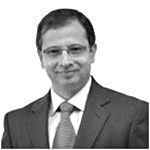 Sandeep Arora
Senior Vice President (Marketing & Branding)
Sandeep Arora is heading Marketing and Branding department of MarketsandMarkets. He is a senior leader known for strategizing and executing world-class marketing programs that deliver a positive impact on the organization. At MarketsandMarkets, he is globally responsible for branding, corporate communications, customer advocacy, domain marketing and sales enablement. Sandeep has 16 years of experience in marketing with global IT and Big 4 consulting firms including - Wipro, Infosys, Ernst & Young, Patni Computer Systems and Tata Infotech.
Sandeep earned a bachelor's degree in civil engineering from Punjab Engineering College, Chandigarh and a master's degree in business administration from The Indian Institute of Technology, Delhi.
How can we help you?
To discuss how our team can help you and your business achieve true results,
Get in touch with us