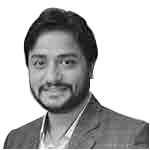 Surabh Bhalla
Vice President - Sales
Saurabh is heading the Sales department of MarketsandMarkets. Highly accomplished Sales Leader with over 13+ years of experience and successfully managing sales teams and selling technology related insight to Business and IT leaders to world's largest organizations.
His last role was as a Regional Vice President of Gartner where he build and manage Small & Medium Business for India. He is known for his ability to build world class sales organization by strong team building/communication skills, driving a culture of accountability, and implementing metric systems to ensure continuous improvement and mutual accountability across all aspects of business.
How can we help you?
To discuss how our team can help you and your business achieve true results,
Get in touch with us