Brain Computer Interface Market
Brain Computer Interface Market - By Technology (Bit Brain, Brain UP, Brain Gate, Emotive, Electroencephalography (EEG), Direct Neural Interface (DNI), Synthetic Telepathy Interface (STI)) – Worldwide Market Forecast and Analysis (2014 - 2019)
Report Code: UC 1652
Nov, 2023, by marketsandmarkets.com
The brain computer interface market is technology driven and is continuously witnessing various technological advancements which has led to high functionality, and miniaturization of devices. The traditional use of EEG devices as a diagnostic tool has now expanded to a range of applications (such as the monitoring of fatigue and stress), as a means of communication for patients with 'locked-in syndrome' using a brain-computer interface (BCI). Further, with the increase in computing power, more sophisticated applications of these devices are expected to hit the market in the coming years.
The global brain computer interface market is segmented on the basis of type, application and end-users. By type, the market comprises of invasive, partially invasive, non-invasive and others which include (EEG Based BCI and MEG and MRI) brain computer interface. The market for brain computer interface by application is segmented into restoration of disabilities, repair of brain function and others. Based on geography, the market is divided into North America, Europe, Asia, and the Rest of the World (RoW includes Latin America, Africa & Pacific countries).
The market is likely to be fueled by ongoing innovations in computational and sensor technology. In addition, continuous research undertaken to develop treatments for fatal conditions such as brain disorders and injuries, sleep disorders and cerebrovascular diseases is another factor that is likely to drive the growth of the market. Furthermore, clinical trials, research institutes and government bodies have extended their help in the form of investments, funds, and grants, which have stimulated research activities to boost the use of brain computer interface. The demand for biocompatible materials is also expected to boost the use of brain computer interface. However, the shortage of skilled technicians to handle these complex devices is a factor limiting the growth of this market.
North America has the largest share in the brain computer interfaces market, followed by Europe and Asia. The Asian and North American market for brain computer interface is expected to witness a healthy growth over the next five years.
The prominent players operating in this market include Mind Technologies Inc. (U.S.), Covidien, PLC (Ireland), Compumedics, Ltd.(Australia), Natus Medical, Inc. (U.S.), Nihon Kohden Corporation (Japan), Integra Life Sciences Corporation (U.S.), CAS Medical Systems (U.S.), and Advanced Brain Monitoring Inc. (U.S.), among others.
Get online access to the report on the World's First Market Intelligence Cloud
Easy to Download Historical Data & Forecast Numbers
Company Analysis Dashboard for high growth potential opportunities
Research Analyst Access for customization & queries
Competitor Analysis with Interactive dashboard
Latest News, Updates & Trend analysis
Request Sample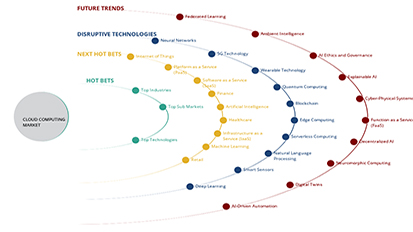 Click on image to enlarge
Scope of the Report
This research report categorizes the brain computer interface market into the following segments and sub-segments:
By Type
Invasive brain computer interface
Partially Invasive brain computer interface
Non Invasive brain computer interface
Others (EEG Based BCI and MEG and MRI)
By Application
Restoration of disabilities
Repair of brain function
Others
By End-users
Medicine
Military
Manufacturing
Others (Gaming and Communication)
By Geography
North America ( U.S. and Canada)
Europe (U.K., Italy, France, Germany & Spain)
Asia (China, India, Japan & RoA)
RoW (RoW includes Latin America, Africa & Pacific countries)
Request for detailed table of content.
Request for detailed methodology, assumptions & how numbers were triangulated.