AI Megatrends in Defense Sector in 2023
July 18, 2023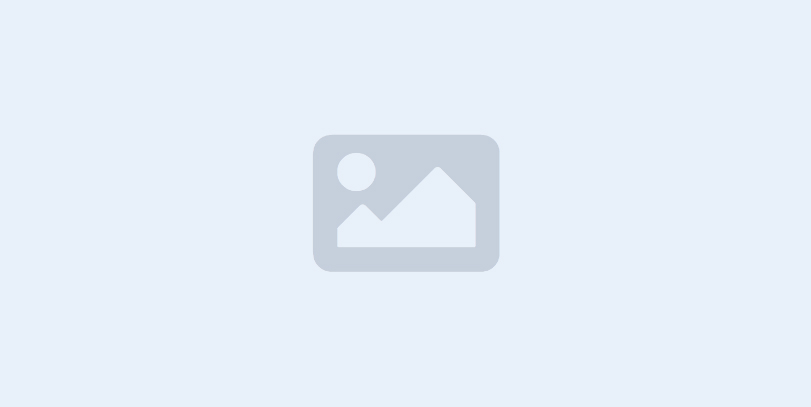 This News Covers
AI has been known to improve decision-making, increase efficiency, enhance situational awareness, and boost logistics and supply chain management in defense sector for the past few years now.
The impact on security has been profound, as it has been used to analyze vast amounts of data rapidly and accurately, leading to improved threat and target detection and intervention.
MarketsandMarkets welcome these developments and our editors share their views.
Is AI relevant for active conflict zones in wars?
The conflict in Ukraine has highlighted the effectiveness of accessible smart tech in neutralizing the sophisticated tools utilized in conventional warfare. The war has become a living lab for AI warfare, with both sides leveraging AI and machine learning technologies.
The Ukrainian forces, volunteer military groups have been using commercial drones for surveillance and targeting, while the Russian forces have been using AI-enabled systems for command and control. The conflict has shown that AI can be a game-changer in warfare, providing real-time intelligence and decision-making capabilities.
Top military spending countries in the world in 2022/2023
The top military spending countries in 2023 are:
United States: $75,000 billion
China: $23,700 billion
Saudi Arabia: $6,760 billion
India: $6,100 billion
United Kingdom: $5,510 billion
Germany: $5,000 billion
Japan: $4,900 billion
Russia: $4,800 billion
South Korea: $4,400 billion
France: $4,150 billion
These figures represent the total military expenditure of each country, which includes all regular activities of the Department of Defense, war spending, nuclear weapon programs, international military assistance, and other related spending.
Top defense exporters in the world
Stockholm International Peace Research Institute, the top defense exporters in the world from 2017 to 2021 are:
United States: Responsible for 38.6% of international arms sales, up from 32.2% between 2012 and 2016. The US supplied arms to more than 100 countries.
Russia: Despite remaining in second position, its share has been decreasing. Between 2017 and 2021, Russia was responsible for 18.6% of global arms exports, down from 24.1% between 2012 and 2016. Russia's biggest customer is India, followed by China.
France: Continued to grow its arms exports.
China: Overtaken Germany as the fourth-biggest exporter, reviving international sales.
Italy and South Korea: Both countries rose in the ranking compared to the previous year. Italy's biggest export partner is Egypt, while South Korea saw a major sale to Indonesia.
These figures represent the share of global arms exports by each country.
Top defense importers in the world
The top defense importers in the world from 2016 to 2020 were:
Saudi Arabia: With 11% of the global market, Saudi Arabia was the largest importer of major arms. The USA was its main supplier, accounting for 79% of its total imports.
India: India followed closely with 9.5% of the market share. Russia was its main supplier, accounting for 49% of its total imports.
Egypt: Egypt stood third with 5.8% of the market share. Russia was its main supplier, accounting for 41% of its total imports.
Australia: Australia was the 4th largest arms importer in the world, with the USA supplying 69% of its imports.
China: Ranking 5th, China imported 4.7% of the global market share in major arms, with Russia supplying 77% of its imports.
Which countries are leading in AI research in defense?
The United States is leading in AI research in defense, with a focus on developing AI tools and capabilities for various applications, such as identifying potential threats or targets on the battlefield. The Department of Defense (DoD) has designated AI as a top modernization area and is allocating significant funding for its development. However, the DoD has not issued department-wide guidance for acquiring AI, which is seen as a missed opportunity to ensure consistent acquisition of AI capabilities across its components.
The military services also lack AI acquisition-specific guidance, but they have individually developed or plan to develop their own informal AI acquisition resources. For instance, DoD's Chief Digital and AI Officer oversees an AI marketplace known as Tradewind, designed to expedite the procurement of AI capabilities.
2023: AI powered Products for Defense Sector
Here are some of the top AI applications in the Defense sector in 2023, categorized by sector:
Ground Defense: AI is being used to develop autonomous vehicles for ground defense.
French startup Delfox uses predictive technology to automate tasks in complex environments such as multi-actor cooperation. Their products enable maneuvering for unmanned vehicles and the detection and communication of relevant information in a timely manner to the forces.
Naval Defense: In the naval sector, AI is being used for underwater surveillance and detection.
US-based startup Wigl offers wireless electric charging via targeted energy through the air. Their patented technology uses a mesh network of wireless transmitters, which can be particularly useful for powering underwater drones and other naval equipment.
Air Defense: AI is being used to improve the capabilities of fighter jets and other aircraft.
Australian startup Q-CTRL offers cloud-based software for maximizing performance in quantum computers. It utilizes quantum computing for various defense applications, including sensor-based detection of underground hardened structures and hidden weapons systems. This can be particularly useful for reconnaissance and surveillance missions.
Cyber Defense: Wth dedicated budgets for cbersecurity in the defense sector, 2023 has seen several advancements.
US-based startup Taekion develops technology for military data protection. It leverages blockchain to secure defense data in tamper-proof storage, offering military-grade protection for information security at all levels.
Indian startup Niral Networks provides private 5G infrastructure for last-mile connectivity. Their open and disaggregated network operating system facilitates 5G and edge computing products, which can be particularly useful for satellite communication.
Supply Chain and Logistics: AI is being used to streamline supply chain and logistics in the defense sector.
Slovakian startup 3IPK offers a process management system for the defense and aerospace industries. It combines blockchain with data analytics and artificial intelligence to automate the supply chain and maintenance processes.
These applications highlight the transformative potential of AI in the defense sector, providing enhanced capabilities, improved efficiency, and increased security.
What is the future of AI in navy?
The US Navy is increasingly looking to leverage artificial intelligence (AI) and unmanned vessels to address its most pressing fleet readiness challenges, especially in areas of intense peer competition. The Navy is currently testing AI-powered unmanned ships in the 4th Fleet region, which includes the US Southern Command and the Caribbean. This builds on previous unmanned experimentation in the 5th Fleet or Middle East region. The 4th Fleet is expected to begin deploying these capabilities in July 2023. The Navy's recent Navigation Plan update outlined a fleet of 373 manned ships and 150 uncrewed vessels, which could have command and control, cyber, and electronic warfare capabilities. However, there is still work to be done in using AI for more complex missions.
What is the future of AI in airforce?
The future of AI in the Air Force is promising, with a focus on data analysis and innovation. AI is expected to help in processing vast amounts of data, making sense of patterns, and making quick decisions under pressure. It will also play a key role in enhancing cybersecurity, identifying threats, and developing countermeasures. AI is also being integrated into training, providing realistic simulations and exercises to better prepare for warfare. Furthermore, AI is being used in autonomous vehicles and drones for better mobility and threat monitoring. The Pentagon is planning to invest significantly in AI and machine learning technologies for defense.
What is United States' policy for AI in defense?
The United States' policy for AI in defense, as outlined in the "Political Declaration on Responsible Military Use of Artificial Intelligence and Autonomy," emphasizes the ethical, responsible, and lawful use of AI in the military.
It states that the use of AI in armed conflict must accord with international humanitarian law and that AI capabilities should be accountable, operating within a responsible human chain of command and control. The policy also calls for minimizing unintended bias and accidents and ensuring the responsible development, deployment, and use of military AI capabilities across their life cycle.
It outlines best practices for the development, deployment, and use of military AI capabilities, including maintaining human control and involvement, ensuring senior officials oversee high-consequence applications, and implementing rigorous testing and assurance procedures.
References:
Editor's Pick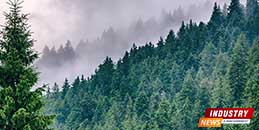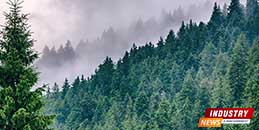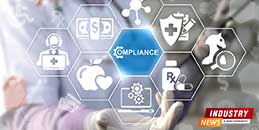 PODCASTS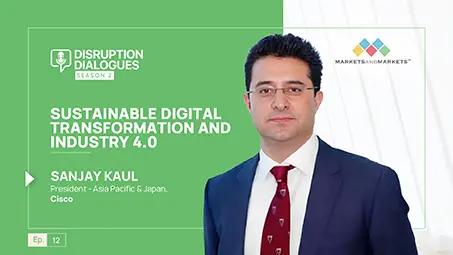 Sustainable Digital Transformation & Industry 4.0
Sanjay Kaul, President-Asia Pacific & Japan, Cisco, and host Aashish Mehra, Chief Research Officer, MarketsandMarkets, in conversation on unraveling 'Sustainable Digital Transformation and Industry 4.0'
11 July 2023|S2E12|Listen Now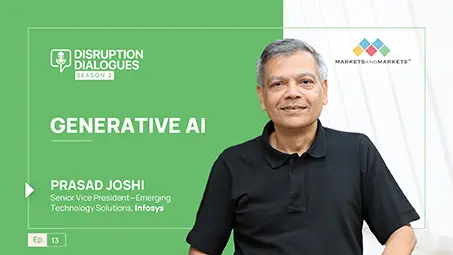 Generative AI
Prasad Joshi, Senior Vice President-Emerging Technology Solutions, Infosys, and host, Vinod Chikkareddy, CCO, MarketsandMarkets, in exploring the recent advances in AI and the generative AI space.
7 Nov 2023|S2E13|Listen Now