Influence of Generative AI on Automotive Industry: BMW, Toyota, General Motors leading with AI adoption
September 14, 2023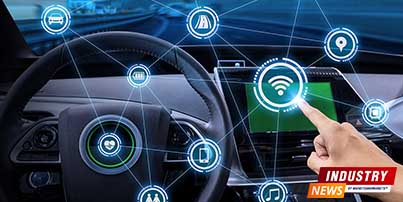 This News Covers
Millions of Dollars of investments are being done in 2023 in Generative AI based applications, research, product enhancements in Automotive Industry. Generative AI has emerged as a transformative force within the automotive industry, revolutionizing the way vehicles are designed, manufactured, and experienced. This technology is being adopted by various automotive giants to optimize vehicle design, develop autonomous driving systems, and enhance user experiences.
MarketsandMarkets welcomes these developments and we look at the details here.
The automotive industry, a cornerstone of technological innovation, is undergoing a transformation with the integration of Generative AI. This technology, which leverages algorithms to generate new data from existing data sets, is poised to revolutionize various aspects of the automotive sector. By focusing on vehicle maintenance, low-speed collision prediction, Destination Assist, and Generative AI vehicle art activation, we can glean insights into the future enhancements, products, and customer benefits that Generative AI promises.
BMW | Industrial Generative AI for Optimization
BMW collaborated with Zapata and MIT's The Center for Quantum Engineering (CQE) to apply generative AI techniques to BMW's plant scheduling optimization problem. The approach, termed Generator-Enhanced Optimization (GEO), was used to generate new solutions for plant scheduling. GEO outperformed other techniques in production planning, proving its efficiency in optimizing complex manufacturing processes.
General Motors' $60m Series B AI investments
Mitra Chem Collaboration: GM has invested in Mitra Chem, a Silicon Valley-based company that uses AI to develop iron-based cathode materials for lithium-ion batteries. This investment aligns with GM's electrification plan and its aim to secure more capacity in the battery supply chain. Mitra Chem's AI-powered platform can potentially accelerate GM's goal to make EV batteries more affordable. The collaboration will focus on developing advanced iron-based cathode active materials to power affordable and accessible EV batteries compatible with GM's Ultium Platform.
Ultium Battery Platform: At the core of GM's electrification strategy is the Ultium battery platform. The current battery cells of this platform are composed of an advanced nickel-manganese-cobalt-aluminium (NMCA) lithium chemistry. The collaboration with Mitra Chem might bring about changes in the chemical compositions of these batteries, especially given the ongoing supply shortages of conventional materials like nickel and cobalt.
Innovation and Collaboration: GM's investment in Mitra Chem is a testament to the company's strategy to develop resilience in the face of market, supply, and manufacturing challenges. Collaboration and innovation are central to developing flexibility in the face of disruption and uncertainty.
How Toyota is strategizing AI Investments with Generative AI
AI Augmentation: Toyota has been using AI for years to augment human skills and capabilities in its products and services. The company is building its capabilities to meet the next generation of challenges and exceed customer expectations.
Safety Connect: Toyota's Safety Connect, powered by Drivelink from Toyota Connected North America (TCNA), is designed to leverage vehicle data to identify collisions and send automatic notifications to call center agents. This system has been further enhanced with AI-driven services, such as the "Hey Toyota" and "Hey Lexus" Virtual Agents, which support voice interactions in the vehicle.
Generative AI: Toyota has been gaining expertise in Generative AI, which leverages vast databases and large language models to enhance how engineers enhance their core competencies. This technology can provide quicker, more intelligent products and services. For instance, Generative AI can reduce the time required to search for roadside destinations or enable in-vehicle, context-based games.
Enterprise AI Group: Toyota Motor North America (TMNA) formed a centralized Enterprise AI group in collaboration with TCNA to focus on continued research and experimentation of new AI technologies, especially Generative AI. This group is coordinating efforts across Toyota affiliates, regions, and group companies to make AI use cases a reality.
Next Generation Automotive Products with Generative AI
Toyota's exploration of Generative AI, as highlighted in their press releases, underscores the company's commitment to harnessing this technology for enhancing the driving experience. Their endeavors in integrating AI for brand marketing at events like the New York International Auto Show signify the potential of AI in redefining automotive aesthetics and branding.
Furthermore, understanding the historical and current landscape of the automotive industry, especially in the United States, is crucial. The U.S. automotive industry, which began in the 1890s, has witnessed numerous technological revolutions. As the industry evolved, challenges like the global economic crisis, competition from foreign manufacturers, and environmental concerns have shaped its trajectory. Generative AI, in this context, emerges as a solution to address contemporary challenges and cater to the modern consumer's demands.
Generative AI's integration into the automotive sector promises a future where vehicles are not just modes of transportation but personalized, intelligent companions on the road. The convergence of AI and automotive technologies is set to redefine vehicular safety, efficiency, aesthetics, and the overall driving experience.
Vehicle Maintenance

Enhancements: Generative AI can predict when parts are likely to fail or require maintenance, ensuring that vehicles remain in optimal condition. This proactive approach can reduce the frequency of unexpected breakdowns.
Products: Advanced diagnostic tools powered by Generative AI can be integrated into vehicles, offering real-time feedback on vehicle health and suggesting maintenance schedules.
Customer Benefits: Reduced maintenance costs, increased vehicle lifespan, and enhanced safety are direct benefits. Moreover, it ensures peace of mind for the vehicle owner, knowing that potential issues are identified before they escalate.

Predict Low-Speed Collisions

Enhancements: By analyzing vast amounts of data, Generative AI can predict potential low-speed collisions, enabling vehicles to take preventive measures.
Products: Advanced driver assistance systems (ADAS) equipped with Generative AI can offer features like automatic braking, lane-keeping assistance, and parking assistance.
Customer Benefits: Such features not only enhance safety but also reduce the stress associated with driving in congested areas. It can also lead to a reduction in minor accidents, saving costs associated with repairs and insurance claims.

Destination Assist

Enhancements: Generative AI can analyze a driver's habits, preferences, and schedules to suggest optimal routes and destinations.
Products: Next-generation navigation systems, integrated with Generative AI, can offer personalized route suggestions, taking into account factors like traffic, weather, and personal appointments.
Customer Benefits: Reduced travel time, improved fuel efficiency, and a personalized driving experience are the key benefits. It also aids in efficient time management for the driver.

Generative AI Vehicle Art Activation

Enhancements: Generative AI can be used to create unique and dynamic vehicle art designs, allowing for personalization like never before.
Products: Customizable vehicle skins or wraps, designed by AI based on user preferences, can become a reality. Such products can redefine vehicle aesthetics.
Customer Benefits: Vehicle owners can enjoy a unique sense of identity and pride in their personalized vehicle designs. It also opens up opportunities for branding and advertising.
How is United States' Automotive Industry shaping up?
The US automotive industry has experienced significant growth, challenges, and evolution over the years. From its pioneering days in the 1890s to its current status as a global leader in electric vehicle production, the industry continues to shape the nation's economic and cultural landscape. The automotive industry in the United States has a rich history that dates back to the 1890s. Here's a brief summary of the US automotive industry in 2023.
Bird's eye perspective of United States' automotive industry
Historical Overview:
The US automotive industry began in the 1890s and rapidly evolved into the world's largest due to the size of the domestic market and the adoption of mass production.
The US was the pioneer in establishing a mass market for vehicle production and sales.
Throughout the 20th century, competition emerged from European and Asian markets, including countries like Germany, France, Italy, Japan, and South Korea.
The US currently ranks second among the world's largest manufacturers by volume, producing approximately 10 million units annually. However, there were notable dips in production, such as in 2009 due to the financial crisis and in 2020 due to the COVID-19 pandemic.
The industry saw its peak production during the 1970s and early 2000s, with 13-15 million units.
Major Players and Evolution:
The industry was historically dominated by the "Big Three" - General Motors, Ford, and Chrysler, all based in Metro Detroit.
By 1950, the US produced three-quarters of all automobiles globally.
The 1970s brought challenges due to high oil prices and increased competition from foreign manufacturers. This led to General Motors and Chrysler filing for bankruptcy reorganization in the late 2000s, with both receiving federal government bailouts.
Tesla, an American electric automaker, emerged in 2009 and has since become one of the world's most valuable companies, producing a significant portion of the world's fully-electric passenger cars.
Shifts and Changes:
The 1930s saw a reduction in the number of auto manufacturers due to the Great Depression and competition from the Big Three.
During World War II, auto companies shifted to produce military equipment and weapons.
The post-war years reflected the prosperity of the late-1940s and 1950s, with cars growing in size and engine capacity.
The 1960s saw the introduction of pony cars like the Ford Mustang and muscle cars like the Pontiac GTO.
The 1970s brought challenges in the form of stricter government regulations on safety and environmental standards, leading to higher costs and weaker performance for cars.
Regulations and Impact:
The 1960s saw increased federal regulation due to safety and environmental concerns. This led to the introduction of seat belts, emission controls, and other safety features.
The Clean Air Act of 1963 and the Vehicle Air Pollution and Control Act of 1965 led to the introduction of emission controls in 1968.
GET AHEAD
Top Research Reports to Fuel Your Industry Knowledge
Editor's Pick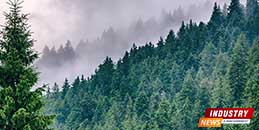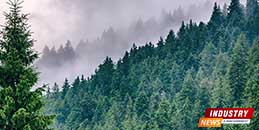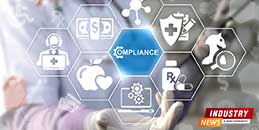 PODCASTS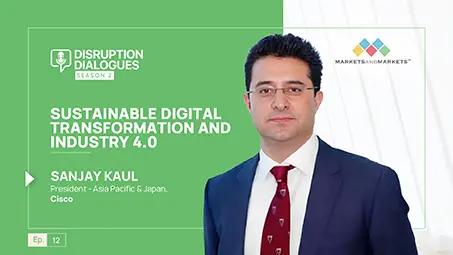 Sustainable Digital Transformation & Industry 4.0
Sanjay Kaul, President-Asia Pacific & Japan, Cisco, and host Aashish Mehra, Chief Research Officer, MarketsandMarkets, in conversation on unraveling 'Sustainable Digital Transformation and Industry 4.0'
11 July 2023|S2E12|Listen Now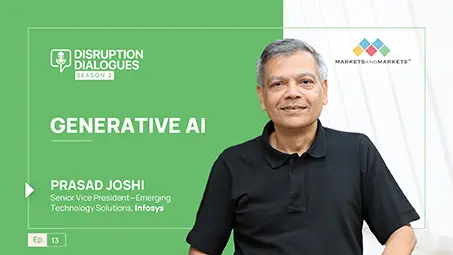 Generative AI
Prasad Joshi, Senior Vice President-Emerging Technology Solutions, Infosys, and host, Vinod Chikkareddy, CCO, MarketsandMarkets, in exploring the recent advances in AI and the generative AI space.
7 Nov 2023|S2E13|Listen Now
Automotive Artificial Intelligence Market

$2.3 BN
2022

$7.0 BN
2027
Generative AI is reshaping the automotive industry in 2023, optimizing design, safety, and user experiences.
Generative AI investments in the automotive sector hold the key to efficient maintenance, collision prediction, and personalized driving experiences.