Forbes publishes an article on the top Three Industries Poised for IoT Disruption, penned by MarketsandMarkets COO, Shailendra Singh
February 21, 2019
MarketsandMarkets COO, Shailendra Singh, recently penned an article for Forbes, discussing the top three industries that are predicted to witness IoT disruption.
MnM COO recently shared his valuable insights on the three major industries that are likely to witness disruption due to IoT in the coming years. He explained how IoT is expected to open the door to enormous and lucrative opportunities across the three major industries, namely, healthcare, transportation, and energy & utilities. He further added, "Although we are still in the early stages of what will become a highly connected world, companies should strike while the iron is hot and capitalize on these emerging opportunities before it's too late. As these devices get smarter and smarter each day through machine learning and artificial intelligence, IoT is bound to disrupt these top industries and others in 2019 and onward."
For More Details:
https://www.forbes.com/sites/forbesbusinessdevelopmentcouncil/2019/02/20/three-industries-poised-for-iot-disruption/#87067562a817
GET AHEAD
Top Research Reports to Fuel Your Industry Knowledge
Editor's Pick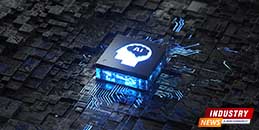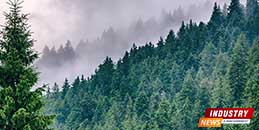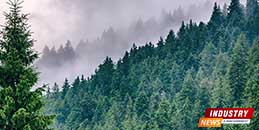 PODCASTS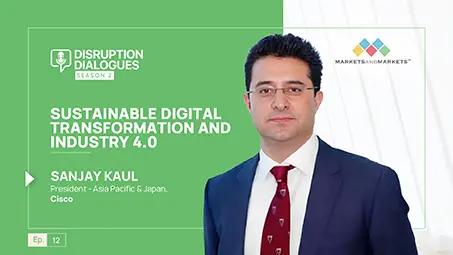 Sustainable Digital Transformation & Industry 4.0
Sanjay Kaul, President-Asia Pacific & Japan, Cisco, and host Aashish Mehra, Chief Research Officer, MarketsandMarkets, in conversation on unraveling 'Sustainable Digital Transformation and Industry 4.0'
11 July 2023|S2E12|Listen Now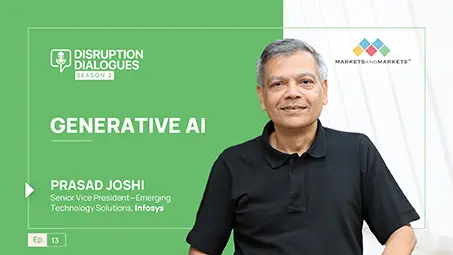 Generative AI
Prasad Joshi, Senior Vice President-Emerging Technology Solutions, Infosys, and host, Vinod Chikkareddy, CCO, MarketsandMarkets, in exploring the recent advances in AI and the generative AI space.
7 Nov 2023|S2E13|Listen Now