Profit Confidential mentions MarketsandMarkets in their recent article on the global Wi-Fi Hotspot Market
August 13, 2018
Profit Confidential recently mentioned MarketsandMarkets in their article on how Boingo Wireless Inc., an internet service provider, is gaining traction from Wi-Fi hotspots.
The Wi-Fi hotspot forms a crucial part of the organizations, since it is required for day-to-day business transactions and smooth data delivery. The global Wi-Fi hotspot market is expected to reach a value of USD 3,325.0 Million by 2020, growing at a high CAGR of 17.1% between 2015 and 2020, mainly driven by the increasing mobility in business due to introduction of BYOD trend, rising number of business and vertical specific mobile applications, increasing use of mobile phones and smart devices, and rising adoption of Wi-Fi hotspots by the retail, hospitality, and education sectors.
For More Details:
https://www.profitconfidential.com/stock/boingo-stock/wifi-stock-gaining-rise-connectivity/
Report mentioned in the above news is,
Wi-Fi Hotspot Market by Components (Wireless Hotspot Gateways, Wireless Hotspot Controllers and Mobile Hotspot Devices), by Software, by Services, by End Users, by Verticals, & by Regions - Global forecast to 2020.
Press Release:
https://www.marketsandmarkets.com/PressReleases/wi-fi-hotspot.asp
GET AHEAD
Top Research Reports to Fuel Your Industry Knowledge
Editor's Pick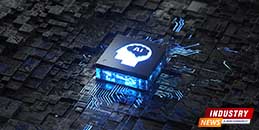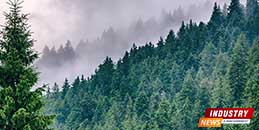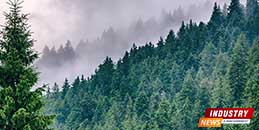 PODCASTS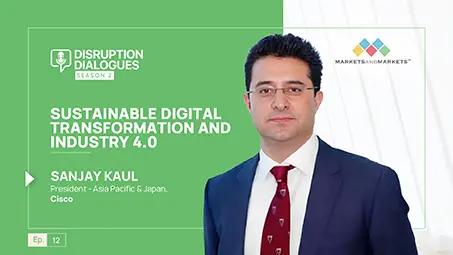 Sustainable Digital Transformation & Industry 4.0
Sanjay Kaul, President-Asia Pacific & Japan, Cisco, and host Aashish Mehra, Chief Research Officer, MarketsandMarkets, in conversation on unraveling 'Sustainable Digital Transformation and Industry 4.0'
11 July 2023|S2E12|Listen Now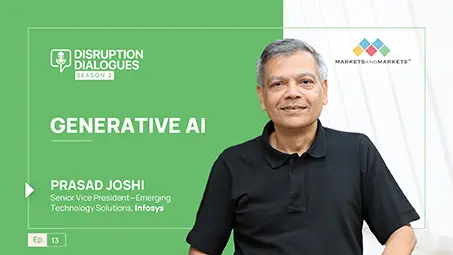 Generative AI
Prasad Joshi, Senior Vice President-Emerging Technology Solutions, Infosys, and host, Vinod Chikkareddy, CCO, MarketsandMarkets, in exploring the recent advances in AI and the generative AI space.
7 Nov 2023|S2E13|Listen Now