Pipette Calibrators Market
Pipette Calibrators Market by Product Type (Device, Software), Channel (8, 12), Method (Gravimetric, Photometric), Application (Drug Discovery, Genomics, Proteomics), End User (Biotechnology, Hospitals, Academic Institutes) - Global Forecast to 2023
Report Code: UC 1911
Oct, 2023, by marketsandmarkets.com
The global pipette calibrators market is expected to reach USD 477.2 Million by 2023 from USD 315.0 Million in 2018, growing at a CAGR of 8.7%. The growth of this market is primarily driven by the growth in the global pharmaceutical and biotechnology industries, increasing focus on data precision and accuracy, increasing demand for high-throughput screening, and technological innovations in pipette calibration systems. In addition, emerging markets and growing research activities in genomics and proteomics are expected to offer potential growth opportunities to market players in the coming years. However, economic downturn and pricing limitations is a key factor restraining the growth of pipette calibrators market.
North America dominates the pipette calibrators market with the US accounted major market share in 2017. Technological advancements in pipette calibrators; growth in the biotechnology and pharmaceutical industries; availability of funding for research activities; rising incidence of various chronic diseases, and an increase in research activities in the fields of genomics and proteomics are the major factors driving the growth of the pipette calibrators market in North America. The Asia Pacific market is projected to grow at the highest CAGR during the forecast period. The improving life sciences research infrastructure in emerging economies and growing government investments to promote research activities are supporting the growth of the Asia Pacific market. Asian countries, particularly Japan, China, and India, offer significant opportunities for manufacturers of pipette calibrators due to an increase in the R&D activities in these countries. In addition, as markets in developed countries are moving towards saturation, Asia Pacific will be the favoured destination for manufacturers and suppliers in the coming years.
Prominent players in the pipette calibrators market are Mettler-Toledo, LLC (US), Artel (Germany), Sartorius AG (Germany), and pi-Cal (Belgium).
Get online access to the report on the World's First Market Intelligence Cloud
Easy to Download Historical Data & Forecast Numbers
Company Analysis Dashboard for high growth potential opportunities
Research Analyst Access for customization & queries
Competitor Analysis with Interactive dashboard
Latest News, Updates & Trend analysis
Request Sample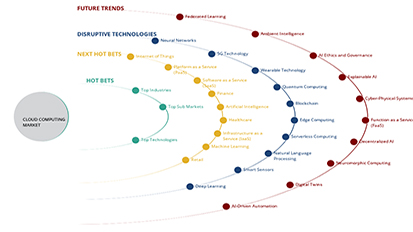 Click on image to enlarge
Scope of the Report
This research report covers the global pipette calibrators market by product type; channel type; method; application; end user; and geography.
Global Pipette Calibrators Market, by Product Type
Global Pipette Calibrators Market, by Channel Type
8 channels
12 Channels
Others (If Any)
Global Pipette Calibrators Market, by Method
Gravimetric
Photometric
Others (If Any)
Global Pipette Calibrators Market, by Application
Drug Discovery
Genomics
Clinical Diagnostics
Proteomics
Others (If Any)
Global Pipette Calibrators Market, by End User
Biotechnology and Pharmaceutical Industries
Research Institutes
Hospitals and Diagnostic Laboratories
Academic Institutes
Others (if any)
Global Pipette Calibrators Market, by Geography
North America
Europe

Germany
France
UK
Italy
Spain
Rest of Europe

Asia Pacific

China
Japan
India
Rest of Asia Pacific

Rest of the World (RoW)
Table of Contents
1 Introduction
1.1 Objective of the Study
1.2 Market Definition
1.3 Market Scope
1.3.1 Markets Covered
1.3.2 Years Considered in the Study
1.4 Stakeholders
2 Research Methodology
2.1 Market Size Estimation
2.2 Market Crackdown and Data Triangulation
2.3 Market Share Estimation
2.3.1 Key Data Points Taken From Secondary Sources
2.3.2 Key Data Points Taken From Primary Sources
2.4 Assumptions
3 Executive Summary
4 Premium Insights
5 Market Overview
5.1 Introduction
5.2 Market Dynamics
5.2.1 Drivers
5.2.2 Restraints
5.2.3 Opportunities
5.2.4 Challenges
6 Pipette Calibrators Market, By Product Type
6.1 Introduction
6.2 Device
6.3 Software
7 Pipette Calibrators Market, By Channel Type
7.1 Introduction
7.2 8 Channels
7.3 12 Channels
7.4 Others (If Any)
8 Pipette Calibrators Market, By Method
8.1 Introduction
8.2 Gravimetric
8.3 Photometric
8.4 Others (If Any)
9 Pipette Calibrators Market, By Application
9.1 Introduction
9.2 Drug Discovery
9.3 Genomics
9.4 Clinical Diagnostics
9.5 Proteomics
9.6 Others (If Any)
10 Pipette Calibrators Market, By End User
10.1 Introduction
10.2 Biotechnology and Pharmaceutical Industries
10.3 Research Institutes
10.4 Hospitals and Diagnostic Laboratories
10.5 Academic Institutes
10.6 Others (If Any)
11 Pipette Calibrators, By Region
11.1 Introduction
11.2 North America
11.2.1 US
11.2.2 Canada
11.3 Europe
11.3.1 Germany
11.3.2 France
11.3.3 UK
11.3.4 Italy
11.3.5 Spain
11.3.6 Rest of Europe
11.4 Asia Pacific
11.4.1 China
11.4.2 India
11.4.3 Japan
11.4.4 Rest of Asia Pacific
11.5 Rest of the World (RoW)
12 Competitive Landscape
12.1 Introduction
12.2 Market Share Analysis
12.3 Competitive Situation and Trends
13 Company Profiles*
13.1 Introduction
13.2 Mettler Toledo Group
13.2.1 Business Overview
13.2.2 Company Snapshot
13.2.3 Products and Services
13.2.4 Recent Developments
13.2.5 MnM View
13.3 Artel
13.4 Sartorius AG
13.5 Streck Laboratories
13.6 Pi-Cal
Note: *Details on Financials, Products & Services, Key Strategy, & Recent Developments Might Not Be Captured in Case of Unlisted Companies.
* 5 to 7 Market Leaders Will Be Profiled
* Segmentation May Change During the Planned Research Work
Request for detailed methodology, assumptions & how numbers were triangulated.