Vaccine Storage Equipment Market
Vaccine Storage Equipment Market by Product (Refrigerators, Freezers, Other Equipment), Type (Refrigerated Storage, Refrigerated Transport), End User (Retailers, Distributors, Clearing and Forwarding Agents) - Global Forecasts to 2022
Report Code: UC 1794
Oct, 2023, by marketsandmarkets.com
The global vaccines storage equipment market is expected to reach USD 1.06 Billion by 2022 from USD 0.85 Billion in 2017, growing at a CAGR of 5.1% from 2016 to 2021. Rising government support for research activities and clinical trials; technological advancement in the storage equipment; increasing government focus on immunization programs; growing prevalence of infectious disease; increasing number of pharma retailer; and increasing R&D expenditure in biotechnological industries for vaccine research. Increasing research on vaccines is one of the major driving factor that is expected to increase the sales of vaccine storage equipment over the forecast period. For instance, National Institute of Health (NIH) – U.S. based medical research centre was invested 1.5 billion for vaccine research in 2015 and is expected to reach 1.6 billion by 2017. However, the factors such as stringent regulations and availability of refurbished products can hinder the growth of the market in coming years.
North America dominates the vaccine storage equipment market with the U.S. accounting for a major market share. Increasing research on vaccines, increasing awareness about immunization programs among people, presence of major players in the region, increasing prevalence of infectious diseases are the major driving factors that drive the vaccine storage equipment market in the region. The Asian market is poised to grow at the highest CAGR during the forecast period owing to increasing government investments in the healthcare sector and improving healthcare facilities in the region. The rising focus of prominent players on the Asian vaccine storage market is another factor driving its growth. Furthermore, emerging countries such as India and China provides opportunities for market players to generate more revenue. Increasing communicable disease is also a main diver for this market in the region.
Prominent players in the vaccine storage equipment market are Thermo Fischer Scientific (U.S.), PANASONIC HEALTHCARE CO.,LTD (Japan), American Biotech Supply (U.S.), Arctiko A/S (Denmark), Eppendorf AG (Germany), EVERmed Srl (Italy), Haier AE (Japan), Helmer Scientific (U.S.), Philipp Kirsch GmbH (Germany)
Get online access to the report on the World's First Market Intelligence Cloud
Easy to Download Historical Data & Forecast Numbers
Company Analysis Dashboard for high growth potential opportunities
Research Analyst Access for customization & queries
Competitor Analysis with Interactive dashboard
Latest News, Updates & Trend analysis
Request Sample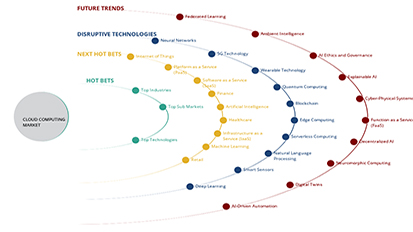 Click on image to enlarge
Scope of the Report
This research report covers the global vaccine storage equipment market by product, by type, end user, and geography.
Global Vaccine Storage Equipment Market, by Product
Refrigerator
Freezer
Other Equipment
Global Vaccine Storage Equipment, by Type
Refrigerated Storage
Refrigerated Transport
Global Vaccine Storage Equipment, by End User
Retailers
Distributors
Clearing and Forwarding Agents
Others
Global Vaccine Storage Equipment, by Geography
North America
Europe

Germany
France
U.K.
Rest of Europe

Asia

China
Japan
India
Rest of Asia

Rest of the World
Table of Contents
1 Introduction
1.1 Objectives of the Study
1.2 Market Definition
1.3 Market Scope
1.3.1 Markets Covered
1.3.2 Years Considered for the Study
1.4 Currency
1.5 Limitations
1.6 Stakeholders
2 Research Methodology
2.1 Market Size Estimation
2.2 Market Breakdown and Data Triangulation
2.3 Key Data From Secondary Sources
2.4 Key Data From Primary Sources
2.5 Key Industry Insights
2.6 Assumptions for the Study
3 Executive Summary
4 Premium Insights
5 Market Overview
5.1 Introduction
5.2 Maket Segmentation
5.3 Market Dynamics
5.3.1 Drivers
5.3.1.1 Rising Government Support for Research Activities and Clinical Trials
5.3.1.2 Technological Advancements
5.3.1.3 Increasing Government Focus on Immunization Programs
5.3.1.4 High Prevalence of Diseases
5.3.2 Restraints
5.3.2.1 Complex Regulatory Procedures
5.3.2.2 Huge Capital Investments
5.3.3 Opportunities
5.3.3.3 Asia-Pacific Region Presents Significant Growth Opportunities
5.3.4 Challenges
5.3.4.1 Lack of Infrastructure
6 Vaccine Storage Equipment Market, By Product
6.1 Refrigerators
6.2 Freezers
6.3 Other Equipment
7 Vaccine Storage Equipment Market, By End User
7.1 Introduction
7.2 Retailers
7.3 Distributors
7.4 Clearing and Forwarding Agents
7.5 Others
8 Vaccine Storage Equipment Market, By Type
8.1 Introduction
8.2 Refrigerated Storage
8.3 Refrigerated Transport
9 Regional Analysis
9.1 Introduction
9.2 North America
9.2.1 U.S.
9.2.2 Canada
9.3 Europe
9.3.1 U.K.
9.3.2 Germany
9.3.1 France
9.3.2 RoE
9.4 Asia
9.4.1 Japan
9.4.2 China
9.4.1 India
9.4.2 Roa
9.5 Rest of the World (Row)
10 Competitive Landscape
10.1 Overview
10.2 Competitive Situation and Trends
10.2.1 Partnerships, Agreements, and Collaborations
10.2.2 New Product Launches
10.2.3 Product Approvals
10.2.4 Mergers and Acquisitions
10.2.5 Expansions
10.3 Market Share Analysis
11 Company Profiles (Business Overview, Financials, Product Offerings, Recent Developments)
11.1 Introduction
11.2 American Biotech Supply
11.3 Arctiko A/S
11.4 Eppendorf Ag
11.5 Evermed S.R.L.
11.6 Haier Biomedical
11.7 Helmer Scientific
11.8 Labcold
11.9 Panasonic Healthcare Co., Ltd
11.10 Philipp Kirsch Gmbh
11.11 Thermo Fisher Scientific, Inc.
12 Appendix
12.1 Insights From Industry Experts
12.2 Discussion Guide
12.3 Other Developments, By Company, 2014–2016
12.4 Introducing RT: Real-Time Market Intelligence
12.5 Available Customizations
12.6 Related Reports
Request for detailed methodology, assumptions & how numbers were triangulated.