Part 2: AI Powered Drones in 2023 and Beyond
July 28, 2023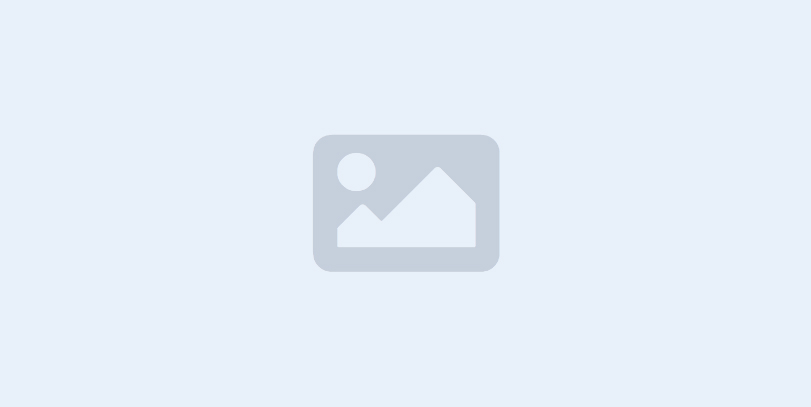 This News Covers
Are AI-Powered Drones Better Than Others?
AI-powered drones offer several advantages over traditional drones, making them potentially "better" in certain contexts. Here's why:
Autonomous Navigation: AI-powered drones can navigate autonomously using machine learning algorithms. They can analyze their environment, identify obstacles, and adjust their flight path accordingly. This reduces the need for human intervention and makes the drones more efficient and safer.
Data Processing: AI-powered drones can process and analyze the data they collect in real-time. For instance, they can identify objects or anomalies in images, which can be particularly useful in surveillance, inspection, or search and rescue missions.
Adaptability: AI algorithms can learn and adapt over time. This means that AI-powered drones can improve their performance based on past experiences, making them more reliable and efficient.
Task Execution: AI-powered drones can execute complex tasks that would be challenging for human-operated drones. These tasks can include precise maneuvers, simultaneous coordination between multiple drones, or complex data collection and analysis tasks.
It's important to note that the effectiveness of AI-powered drones can depend on the specific use case. In some situations, a human-operated drone might be more appropriate. For example, in scenarios that require human judgment or where the environment is too unpredictable for current AI capabilities, human-operated drones might be more effective.
The integration of AI into drones also brings potential challenges and risks, such as increased complexity, potential for software errors or vulnerabilities, and ethical and privacy concerns. Therefore, while AI-powered drones have significant potential, their use needs to be carefully managed and regulated.
What are the current challenges faced by the drone industry, and how can Generative AI potentially address them?
Regulatory Compliance: Navigating complex regulations related to airspace, privacy, and safety is a significant challenge for the drone industry. Generative AI could help by simulating scenarios and generating optimal flight paths that comply with regulations. For instance, in the US, the FAA has strict rules for drone operations, and non-compliance can lead to hefty fines.
Safety and Collision Avoidance: Drones must avoid collisions with other objects. According to the FAA, there were 2,837 reports of drone sightings by aircraft pilots in 2020. Generative AI can help by predicting potential obstacles and generating real-time strategies to avoid them, improving safety.
Battery Life and Energy Efficiency: Limited battery life restricts drone operation duration. On average, most commercial drones have a flight time of around 20-30 minutes. Generative AI could optimize flight paths and operations to maximize energy efficiency, potentially extending flight times.
Data Processing and Analysis: Drones collect vast amounts of data, but processing this data can be challenging. A single drone flight can generate up to 120GB of data. Generative AI can help analyze this data more efficiently, extracting valuable insights.
Autonomous Operation: While many drones can operate autonomously, they often require human intervention for complex tasks. Generative AI can enhance drone autonomy, enabling them to learn from experiences and make complex decisions independently, reducing the need for human intervention.
Security: Drones can be vulnerable to hacking. In 2019, the Department of Homeland Security warned about drones being a potential security risk. Generative AI can enhance drone security by detecting unusual behavior patterns that might indicate a security threat and generating appropriate responses.
How can Generative AI improve drone navigation and obstacle avoidance to enhance safety and efficiency?
Generative AI can significantly enhance drone navigation and obstacle avoidance, thereby improving safety and efficiency in numerous ways:
Advanced Path Planning: Generative AI can generate optimal flight paths by considering a multitude of factors such as wind speed, weather conditions, geographical features, and regulatory restrictions. This not only ensures safety by avoiding hazardous conditions and restricted areas but also improves efficiency by selecting the most direct and least energy-consuming routes. This could drastically reduce flight times and energy consumption, making drone operations more sustainable and cost-effective.
Real-time Obstacle Detection and Avoidance: Generative AI can use real-time data from onboard sensors to detect potential obstacles and generate strategies to avoid them. This can include static obstacles like buildings or trees, as well as dynamic obstacles like birds or other drones. By processing this data in real-time, the drone can make immediate adjustments to its flight path, ensuring a high level of safety even in complex and unpredictable environments.
Predictive Analysis: Generative AI can use machine learning algorithms to predict potential risks or changes in the environment. For example, it could predict the movement of a flock of birds or a sudden change in weather conditions and adjust the drone's flight path in advance to avoid a potential collision or hazard. This predictive capability can significantly enhance the drone's ability to navigate safely and efficiently, even in challenging conditions.
Learning from Experience: Generative AI can learn from past experiences and improve its performance over time. For example, if a drone encounters a particular type of obstacle frequently, the AI system can learn to recognize and avoid that obstacle more effectively in the future. This continuous learning capability allows the drone to adapt to its environment and improve its performance over time, leading to safer and more efficient operations.
Simulations: Generative AI can use simulations to test and refine its navigation and obstacle avoidance strategies. This allows the AI system to learn and improve in a safe and controlled environment before being deployed in the real world. These simulations can mimic a wide range of scenarios and conditions, ensuring that the drone is well-prepared for any situation it might encounter during actual operations.
Collaborative Navigation: In scenarios where multiple drones are operating in the same area, Generative AI can enable them to communicate and collaborate, effectively navigating the shared airspace and avoiding potential collisions. This collaborative approach can significantly enhance the safety and efficiency of drone operations, especially in crowded or complex environments such as urban areas or disaster zones.
What are some successful use cases of Generative AI in the drone industry
Here are some successful use cases of Generative AI in the drone industry from 2022-2023:
Enhanced Drone Inspections: Generative AI has significantly improved drone inspections, particularly in sectors like power generation, distribution, and transmission. Companies such as Puget Sound Energy, San Diego Gas and Electric, and Dominion Energy have integrated drone data capture into their operations. This integration has resulted in life-saving measures, reduced maintenance downtime, and cost savings. Generative AI is used to analyze and categorize the vast amounts of data captured by the drones, making the data more manageable and actionable.
Geospatial Data Analysis: Companies like Danti have utilized Generative AI to create the first Earth data search engine. This allows users to ask simple questions about physical places on our planet and instantly access a wealth of information generated daily by satellites, drones, analytics firms, social media, and more. This application of Generative AI to data mining, sorting, and analysis has significantly impacted advanced aviation.
Applications in Drug Design and Material Science: Generative AI has been used to design drugs within months, offering significant opportunities to reduce both the costs and timeline of drug discovery. In material science, Generative AI is being used to create new materials targeting specific physical properties. This process, known as inverse design, is impacting industries like automotive, aerospace, defense, medical, electronics, and energy.
Chip Design and Synthetic Data Generation: In the field of chip design, Generative AI is being used to optimize component placement in semiconductor chip design, reducing product-development life cycle time significantly. Generative AI is also being used to create synthetic data, ensuring the privacy of the original sources of the data used to train the model.
Generative Design of Parts: Generative AI is enabling industries, including manufacturing, automotive, aerospace, and defense, to design parts optimized to meet specific goals and constraints, such as performance, materials, and manufacturing methods.
These use cases demonstrate the potential of Generative AI in revolutionizing various aspects of the drone industry and beyond, offering promising prospects for the future.
What ethical considerations and privacy concerns arise with the integration of Generative AI in drones?
Privacy: Drones equipped with cameras and other sensors can collect vast amounts of data, including images and videos of private property and individuals. This raises significant privacy concerns. Generative AI, which can analyze and generate new content from this data, could potentially exacerbate these concerns. For instance, it could be used to identify individuals or analyze private property without consent.
Data Security: The data collected and generated by AI-equipped drones could be a target for cyberattacks. If this data were to fall into the wrong hands, it could be used maliciously. For example, detailed images of private property could be used for burglary, or personal data could be used for identity theft.
Bias and Discrimination: Like all AI systems, Generative AI is only as good as the data it's trained on. If the training data is biased, the AI system could also be biased. This could lead to discriminatory behavior. For example, a drone equipped with a biased AI system might disproportionately monitor certain neighborhoods or individuals.
Accountability: If a drone equipped with Generative AI causes harm, it can be difficult to determine who is responsible. Is it the manufacturer of the drone, the developer of the AI system, the operator of the drone, or the AI system itself? This lack of clear accountability can complicate legal and ethical issues.
Autonomy and Control: As drones become more autonomous thanks to Generative AI, there's a risk of losing human control over these devices. This could lead to situations where drones make decisions that humans don't agree with or understand, raising ethical concerns.
Weaponization: There's a risk that drones equipped with Generative AI could be used as weapons. This could range from physical attacks (for example, by equipping the drone with explosives) to cyberattacks (for example, by using the drone to hack into secure networks).
These are just a few of the ethical considerations and privacy concerns that arise with the integration of Generative AI in drones. It's crucial that these issues are addressed through robust regulation, ethical guidelines, and secure technology.
What are the potential limitations and risks associated with implementing Generative AI in the drone industry?
Technical Challenges: Generative AI models are complex and require substantial computational resources. The limited power and computational capacity of drones can make the implementation of these models challenging. Additionally, these models require large volumes of training data, which can be difficult to collect and process.
Reliability and Predictability: Generative AI models can sometimes produce unexpected or unpredictable results. This unpredictability could potentially lead to safety issues if a drone behaves unexpectedly. Ensuring the reliability and predictability of these models is a significant challenge.
Security Risks: Drones equipped with Generative AI, like any connected technology, could be vulnerable to hacking or other cyber threats. This could potentially lead to privacy breaches or even physical harm if a drone is taken over by a malicious actor.
Regulatory Challenges: The use of Generative AI in drones raises several regulatory issues, including privacy and safety concerns. Drones can collect sensitive data, and they can potentially cause harm if they malfunction or are used maliciously. Navigating these regulatory issues can be complex and time-consuming.
Ethical Concerns: The use of Generative AI in drones raises several ethical concerns, including privacy, bias and discrimination, accountability, and the potential loss of human control over autonomous systems.
Public Perception: Public perception of drones and AI can be a significant challenge. Many people have concerns about privacy, safety, and job loss related to these technologies. Overcoming these concerns and building public trust is crucial for the successful implementation of Generative AI in the drone industry.
These potential limitations and risks highlight the need for careful planning, robust security measures, clear regulations, and public engagement in implementing Generative AI in the drone industry.
What advancements and developments can we expect in the future concerning the fusion of Generative AI and drone technology?
Generative AI in Manufacturing: As per a Forbes article, Generative AI is set to revolutionize the manufacturing sector. It involves algorithms that can generate new content or designs from scratch, given a set of rules and inputs. In the context of drone technology, this could mean the creation of optimized design alternatives for drone parts or even entire drone production processes. For instance, automotive companies like General Motors are already using generative design algorithms to optimize parts and reduce weight in their vehicles. This approach could be applied to drone manufacturing, resulting in lighter, stronger, and more cost-effective drones.
Data Mining and Analysis: Another Forbes article discusses the application of Generative AI to data mining, sorting, and analysis. Companies like Danti are emerging, which describe themselves as "the market's first Earth data search engine that enables expert and non-expert users alike to pose simple questions about physical places on our planet and instantly gain access to the breadth of information generated daily by satellites, drones, analytics firms, social media and the like." This means that drone data could be analyzed and utilized more effectively, leading to more informed decisions and better outcomes.
Generative AI and Large Language Model (LLM): According to Accenture's Technology Vision 2023 report, nearly all executives agree that generative AI will spark significant creativity and innovation and usher in a new era of enterprise intelligence. Accenture has established a Generative AI and LLM Center of Excellence, bringing together professionals dedicated to generative AI. This could lead to advancements in how drone data is interpreted and utilized, potentially transforming the drone industry.
Integration of Physical and Digital Worlds: The same Accenture report also discusses the convergence of the physical and digital worlds, with technologies like the cloud, metaverse, and AI playing a significant role. This could lead to drones becoming more integrated with other technologies and systems, leading to more efficient and effective operations.
These advancements indicate a promising future for the integration of Generative AI in the drone industry, potentially leading to significant improvements in drone design, data analysis, and overall operational efficiency. However, it's important to note that these advancements will also bring new challenges and considerations, particularly in terms of data management, privacy, and ethical considerations.
Editor's Pick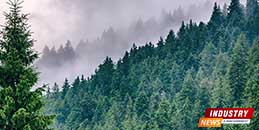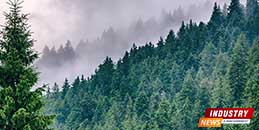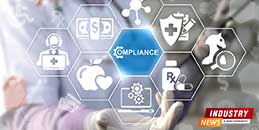 PODCASTS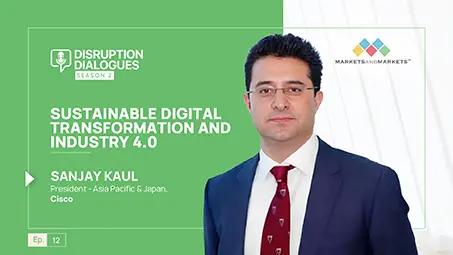 Sustainable Digital Transformation & Industry 4.0
Sanjay Kaul, President-Asia Pacific & Japan, Cisco, and host Aashish Mehra, Chief Research Officer, MarketsandMarkets, in conversation on unraveling 'Sustainable Digital Transformation and Industry 4.0'
11 July 2023|S2E12|Listen Now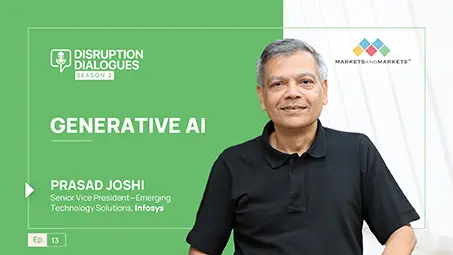 Generative AI
Prasad Joshi, Senior Vice President-Emerging Technology Solutions, Infosys, and host, Vinod Chikkareddy, CCO, MarketsandMarkets, in exploring the recent advances in AI and the generative AI space.
7 Nov 2023|S2E13|Listen Now