Apple and Samsung Unite to Introduce Revolutionary MacBook
July 10, 2023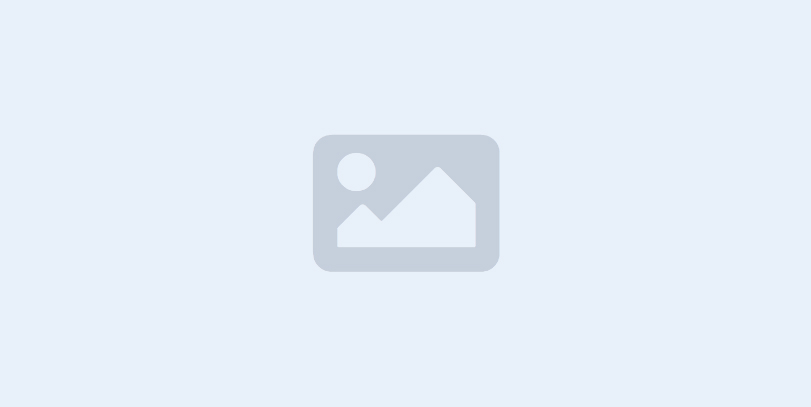 This News Covers
In an unprecedented move, tech giants Apple and Samsung are reportedly collaborating for an upcoming launch that is set to redefine the boundaries of innovation and user experience. This collaboration is a testament to the long-standing partnership between the two companies, which has been marked by a unique blend of competition and cooperation.
Apple and Samsung have been competitors since the dawn of the smartphone era, but they have also been business partners for many years. Samsung has been a key supplier for Apple, providing components such as OLED panels for iPhones. This partnership has been mutually beneficial, with Samsung earning billions from Apple's success and Apple gaining access to top-tier components for its devices.
However, the upcoming collaboration signifies a shift in this dynamic. Instead of being just a supplier, Samsung is now working alongside Apple in a more integrated capacity. This collaboration is expected to bring together the best of both companies' expertise and innovation capabilities.
While the specifics of the upcoming launch are yet to be revealed, it is speculated that it could involve a MacBook featuring a foldable display. This would combine Apple's design and software prowess with Samsung's advanced display technology, potentially creating a product that is truly groundbreaking.
This collaboration is not just about creating a new product. It is about shaping the future of technology and redefining what is possible. By combining their strengths, Apple and Samsung are poised to create a user experience that is unparalleled in terms of innovation, design, and functionality.
The upcoming collaboration between Apple and Samsung is a testament to the power of partnership and innovation. It is a bold move that could redefine the boundaries of technology and create a new benchmark for user experience. As we await more details about this exciting launch, one thing is clear: the future of technology is brighter than ever.
MarketsandMarkets welcomes these developments and our editors share their views.
What is Apples's Market Size currently on 10.Jul.23?
As of July 10, 2023, the financial data for Apple Inc. (AAPL) is as follows:
Share Price: The adjusted closing price is $248.
Valuation: The market capitalization of Apple is approximately $1.083 trillion.
Stocks being traded: The number of shares is approximately 4.375 billion.
Listed on which stock exchanges: Apple Inc. is primarily listed on the NASDAQ Stock Exchange.
What is Samsung's Market Size currently on 10.Jul.23?
As of July 10, 2023, the financial data for Samsung is as follows:
Share Price: The share price is approximately 5324 KRW.
Valuation: The market capitalization of Samsung is approximately $354.35 billion, making it the world's 21st most valuable company by market cap.
Stocks being traded: The specific number of stocks being traded is not provided in the sources.
Listed on which stock exchanges: Samsung is primarily listed on the Korea Exchange.
In terms of market share, Samsung has a market share of 27.14% for the first quarter of 2023 in the global smartphone market. Approximately 64 million Samsung smartphone units were sold in the third quarter of 2022, and Samsung aims to sell around 270 million units in 2023. This implies that 2 out of every 10 phones sold globally are Samsung phones.
Samsung Electronics, the Samsung subsidiary which manufactures consumer electronics, generated a revenue of 76.78 trillion KRW, or approximately 58 billion USD, in the third quarter of 2022.
Is iPhone 15 launched? What are the features?
As of July 10, 2023, the iPhone 15 Pro is expected to be released by Apple. Here are some of the rumored features based on the information from MacRumors and Gadgets360:
Display: The iPhone 15 Pro is expected to measure in at 6.1 inches, while the iPhone 15 Pro Max will be 6.7 inches.
Processor: An upgraded 3-nanometer A17 chip is expected to be exclusive to the iPhone 15 Pro and Pro Max.
RAM: The iPhone 15 Pro is expected to come with 8GB of RAM.
Camera: Both models will include telephoto lens technology as part of their three-camera array, but the iPhone 15 Pro Max will have a periscope lens that will enable 5x to 6x optical zoom, a notable improvement over the 3x zoom on the iPhone 14 Pro models. The rear camera setup is expected to feature an unspecified primary camera and a 48-megapixel camera.
Connectivity: All iPhone 15 models will feature the Dynamic Island and will also transition from Lightning to USB-C. The iPhone 15 Pro lineup will include an upgraded USB-C port that features USB 3.2 or Thunderbolt 3 transfer speeds.
Design: The iPhone 15 Pro models are expected to have an updated design with Apple introducing thinner curved bezels and a new titanium chassis. Apple is also expected to add a redesigned mute button that could actually serve as an action button, similar to the action button on the Apple Watch Ultra.
iPhone 14 and Features, Advice, Deals and More?
The iPhone 14 and iPhone 14 Plus were released in September 2022 and are Apple's current flagship iPhones, sold alongside the iPhone 14 Pro and Pro Max. Here are some of the key features of the iPhone 14 and iPhone 14 Plus:
Display: The iPhone 14 has a 6.1-inch display, while the iPhone 14 Plus has a 6.7-inch display.
Processor: Both models are powered by Apple's A15 Bionic chip.
Design: The design is similar to the iPhone 13 models, featuring flat edges, an aerospace-grade aluminum enclosure, and a glass back that enables wireless charging. The iPhone 14 models come in blue, purple, midnight, starlight, and product(RED), with a new yellow color added in March.
Camera: Both models feature a dual-lens rear camera with a photonic engine and various video capabilities.
Connectivity: The iPhone 14 models support 5G connectivity, Bluetooth, Wi-Fi, NFC, GPS, and U1. They also feature Magsafe.
Battery Life: The specific battery life is not mentioned in the source, but it's expected to be improved compared to previous models.
According to a report by MarketsandMarkets.com, 5G Testing Market in terms of revenue was estimated to be worth $3.5 billion in 2023 and is poised to reach $5.2 billion by 2028, growing at a CAGR of 8.2% from 2023 to 2028.
Who is Apple's chief designer?
As of February 2023, Apple has decided to eliminate the role of Industrial Design Chief, a position that was once held by Jony Ive and most recently held by Evans Hankey. Following Hankey's departure, Apple will not name a new executive to fill the Industrial Design Chief role. Instead, Apple's core group of about 20 industrial designers will report directly to Jeff Williams, Apple's Chief Operating Officer. This is a significant change to Apple's leadership structure as the Vice President of Industrial Design has existed for decades.
Under the previous structure, Hankey reported to Williams, but the core design team reported to Hankey. With this change, Apple's longest-tenured designers will get larger roles, but none of them will be elevated to the top-level Industrial Design Chief position. This move links Apple's operations group more closely with design, an arrangement that has irked some of Apple's creative staffers. It will also elevate Williams, who is seen as a possible successor to Chief Executive Officer Tim Cook.
Williams has an increasingly broad range of responsibilities at Apple. The company's leadership webpage touts that Williams oversees Apple's entire worldwide operations, as well as customer service and support. He also leads Apple's health-related projects, pioneering new technologies, and advancing medical research.
What is Tim Cook's role at Apple?
Tim Cook is the Chief Executive Officer (CEO) of Apple and serves on its board of directors. Before being named CEO in August 2011, Tim was Apple's Chief Operating Officer and was responsible for all of the company's worldwide sales and operations, including end-to-end management of Apple's supply chain, sales activities, and service and support in all markets and countries. He also headed Apple's Macintosh division and played a key role in the continued development of strategic reseller and supplier relationships, ensuring flexibility in response to an increasingly demanding marketplace.
Tim Cook's managerial style is described as democratic, which is a stark contrast to Steve Jobs's autocratic style. Cook fosters cooperation among Apple's talent and encourages consensus-building among high-level employees. He is often described as charismatic and thoughtful by Apple employees. His tenure has been characterized by a greater focus on existing products and fostering of business as well as employee relationships. Instead of simply continuing the legacy of Jobs's autocratic leadership style, Cook has played to his strengths and placed emphasis on advancing cooperation among Apple's arsenal of talent.
Under Tim Cook, Apple became the first company to reach a $1 trillion market capitalization, and under his watch, it also became the first company to hit a $3 trillion market cap. His notably subtle style of leadership has enhanced industry and employee goodwill when compared to Jobs's brusque and often dictatorial manner. Cook's style has also resulted in slower decision-making and a clear loss of innovative drive. However, mild-mannered Tim Cook is capable of inspiring the best work in team members. Harvard Business Review has classified these types of leaders as "multipliers," leaders who can actually make employees smarter, more innovative, and more competent via their leadership style.
Before joining Apple, Tim was Vice President of Corporate Materials for Compaq and was responsible for procuring and managing all of Compaq's product inventory. He also spent 12 years with IBM, most recently as Director of North American Fulfillment, where he led manufacturing and distribution functions for IBM's Personal Computer Company in North and Latin America. Tim earned an MBA from Duke University, where he was a Fuqua Scholar, and a Bachelor of Science degree in Industrial Engineering from Auburn University.
What is Apple's design approach and philosophy?
Mastering Minimalism: Apple's design philosophy is rooted in minimalism. It's all about simplicity, elegance, and functionality. Their logo, a sleek apple with a bite taken out of it, is a perfect example of this minimalistic approach. Their consistent use of sleek lines, minimalist typography, and bold colors creates a sense of elegance and sophistication that is unmistakably Apple.
Daring to Be Different: Apple's branding design embodies the ethos of daring to be different in a world cluttered with flashy logos and overwhelming visuals. This was emphasized in Steve Jobs's famous speech about "thinking different," which later became the slogan for the company.
Consistency: Over the years, Apple's advertisements have maintained remarkable coherence and simplicity. This consistency has helped Apple create a cohesive and unified brand identity that resonates with consumers worldwide.
Creativity: Apple's minimalistic branding design is also a masterclass in creativity. They have managed to convey complex ideas with just a few simple elements. The creative analogies they use in their advertisements are refreshing and thought-provoking.
Emotional Connection: Apple's design is not just about aesthetics; it's about creating an emotional connection with consumers. Apple understands that people don't just buy products; they buy experiences and emotions. Their minimalistic design conveys a sense of sophistication, exclusivity, and even a touch of mystery.
Apple's design philosophy is a true work of art in a world that's often too noisy to hear the beauty in simplicity. It challenges the norm, embraces simplicity, maintains consistency, exudes creativity, and evokes emotions. It's like a perfectly composed symphony where every note serves a purpose and contributes to the overall harmony.
How does Apple design its marketing campaigns?
Apple's approach to designing its marketing campaigns is multifaceted and highly strategic. Here are some key aspects:
Brand Identity: Apple's marketing strategy is deeply rooted in its brand identity, which is instantly recognizable and resonates with consumers. This is partly due to Apple's focus on simplicity, design, and innovation. Apple's marketing campaigns consistently highlight these elements, from the minimalist design of its products to the innovative features that differentiate them from competitors. By focusing on these critical elements, Apple has built a solid emotional connection with its customers and a loyal fan base.
Product Strategy: Apple has consistently created highly desirable products that have helped the company maintain its market position. This is partly due to Apple's focus on design, functionality, and user experience. Apple's marketing campaigns consistently highlight the features and benefits of its products, demonstrating how they can improve the lives of its customers. By focusing on these critical elements, Apple has been able to create products that are highly desirable and have a strong emotional appeal.
Pricing Strategy: Despite intense competition, Apple has maintained premium pricing for its products. This is partly due to Apple's focus on perceived value and differentiation. Apple's marketing campaigns consistently highlight the features and benefits of its products, demonstrating why they are worth the premium price tag. By focusing on perceived value and differentiation, Apple has created a perception of exclusivity around its products, which has helped it maintain premium pricing.
Promotion Strategy: Apple has leveraged various marketing channels to promote its products and brand. This includes digital marketing, experiential marketing, and influencer marketing. Apple's marketing campaigns consistently demonstrate its products' features and benefits while highlighting the emotional appeal of the Apple brand. By leveraging various marketing channels and focusing on emotional appeal, Apple has created a strong brand identity that resonates with consumers and builds a loyal fan base.
Digital Marketing Strategy: Apple's digital marketing strategy includes social media marketing, email marketing, search engine optimization (SEO), content marketing, mobile marketing, online advertising, customer engagement, and data analytics. Apple uses these tactics to create brand awareness, engage with customers, and drive sales.
Storytelling and Viral Marketing: Apple uses storytelling through video and viral marketing as an important element of its marketing strategy. The company conveys its marketing message through aspirational storytelling that resonates with members of its target customer segment.
Avoidance of Pay-Per-Click Ads: Apple does not use pay-per-click online ads on Google or Facebook. Instead, it relies mainly on product placement, especially with celebrities and in popular shows, and the buzz created by positive reviews in the media.
Apple's marketing strategies have played a critical role in the company's success. By focusing on brand identity, product strategy, pricing strategy, promotion strategy, digital marketing, storytelling, and avoidance of pay-per-click ads, Apple has created a highly desirable brand that resonates with consumers and maintains premium pricing.
Noteworthy Innovations that Samsung is known for?
Samsung is known for several noteworthy innovations:
Foldable Phones: Samsung has been a pioneer in the development of foldable phones. The company released the Galaxy Z series in 2019, and as of 2023, half of US consumers are either very or somewhat interested in buying a foldable phone as their next device. Samsung's innovation in this area has positioned it as a first-mover in this cutting-edge technology.
Design Focus: Samsung has transformed itself into a design powerhouse. The company now has more than 1,600 designers, and its innovation process begins with multidisciplinary teams of designers, engineers, marketers, ethnographers, musicians, and writers who search for users' unmet needs and identify cultural, technological, and economic trends. This focus on design has led to the creation of bold designs for its televisions and the introduction of new categories of smartphones, such as the phablet.
Brand Loyalty: Samsung leads Android phones with a 63.9% trade-in brand loyalty, meaning that once consumers start using Samsung devices, they're likely to stay loyal to the brand. This loyalty is a testament to the quality and innovation of Samsung's products.
In-House Design Competency: Samsung made a critical decision to build design competency in-house rather than import it. This decision has allowed the company to create a committed, resourceful corps of designers who have helped institute policies and structures that embed design thinking in all corporate functions.
Innovation in the Face of Competition: Despite intense competition from companies like Apple, Samsung has managed to innovate and maintain its position in the market. The company's mobile division is the sole survivor of the radical market revolution led by the iPhone, and Samsung has been the leader in the global TV market since 2006.
Samsung's noteworthy innovations are a result of its commitment to design, its willingness to explore new technologies like foldable phones, and its ability to build a loyal customer base.
Editor's Pick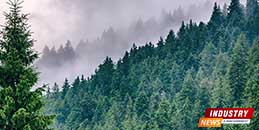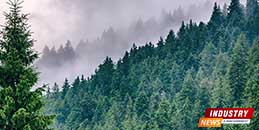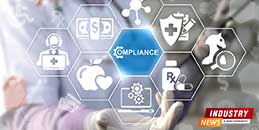 PODCASTS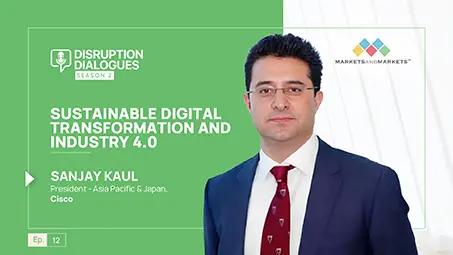 Sustainable Digital Transformation & Industry 4.0
Sanjay Kaul, President-Asia Pacific & Japan, Cisco, and host Aashish Mehra, Chief Research Officer, MarketsandMarkets, in conversation on unraveling 'Sustainable Digital Transformation and Industry 4.0'
11 July 2023|S2E12|Listen Now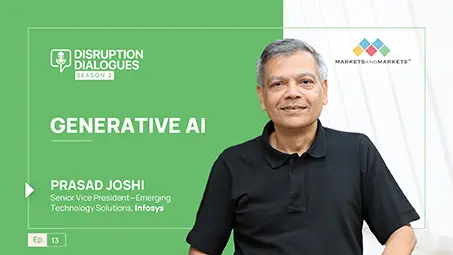 Generative AI
Prasad Joshi, Senior Vice President-Emerging Technology Solutions, Infosys, and host, Vinod Chikkareddy, CCO, MarketsandMarkets, in exploring the recent advances in AI and the generative AI space.
7 Nov 2023|S2E13|Listen Now