Electric Vehicle Industry Gets Boost: USD 15.5 Bn Funding Package by US Government
September 8, 2023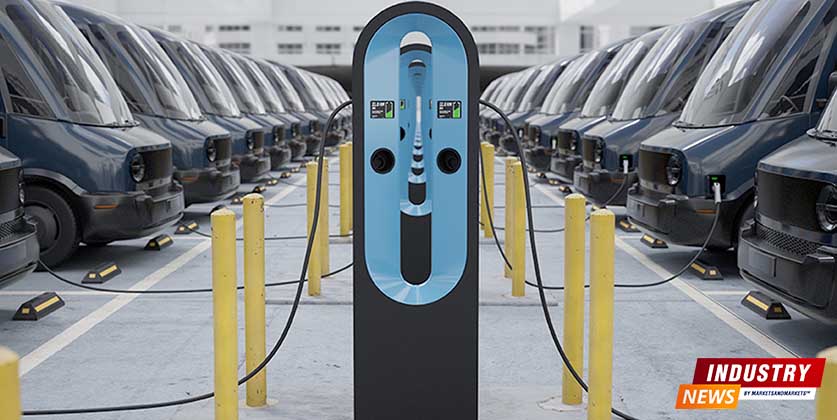 This News Covers
The Biden-Harris Administration has announced a $15.5 billion package to support the transition to electric vehicles (EVs) and the retooling of existing automotive manufacturing facilities.
The funding aims to retrofit existing automotive manufacturing facilities across the U.S., bolster domestic supply chains, and retain high-paying auto manufacturing jobs. This is in line with President Biden's "Investing in America" agenda, which emphasizes not just job creation but the creation of good, union jobs.
Automotive Manufacturing Conversion Projects are a part of a broader strategy to modernize the automotive industry, focusing on electric vehicle production while ensuring job retention, community benefits, and a just transition for workers.
Details of the Funding
$2 billion in grants and up to $10 billion in loans will be available to support automotive manufacturing conversion projects. These projects should retain high-quality jobs in communities that currently have these manufacturing facilities.
The Domestic Conversion Grant Program will prioritize projects that are likely to retain collective bargaining agreements or those that currently pay top quartile wages in their industry. A Notice of Intent has been released to make available $3.5 billion in funding to expand domestic manufacturing of batteries for EVs and the national grid. This also includes funding for battery materials and components that are currently imported.
Investments Aim to
Retain and expand high-paying manufacturing jobs.
Empower workers to have a strong voice in the clean energy transition.
Enhance national security by building up domestic supply chains to achieve the administration's climate goals.
Jennifer M. Granholm stated that President Biden is investing in the workforce and factories that made the U.S. a global manufacturing powerhouse. The announcements reflect the understanding that building future cars also means assisting communities affected by the transition away from internal combustion engines.
Manufacturers can apply for financial grants through the DOE's Office of Manufacturing and Energy Supply Chains (MESC) or get debt financing through the DOE's Loan Program Office. The funding also supports the President's Justice40 Initiative, which aims to promote diversity, equity, inclusion, and accessibility in the U.S. workforce. Deadlines for the funding opportunities are set for October 2, 2023 (concept papers) and December 7, 2023 (full applications).
This initiative underscores the administration's commitment to a just and equitable transition to a cleaner energy future, emphasizing the importance of domestic manufacturing and job retention.
What are Automotive Manufacturing Conversion Projects?
Automotive Manufacturing Conversion Projects refer to initiatives or programs aimed at transforming existing automotive manufacturing facilities to adapt to new technologies and market demands, particularly the transition to electric vehicles (EVs).
The main objective of these projects is to retool or retrofit long-standing automotive manufacturing facilities to produce electric vehicles and their components, moving away from traditional internal combustion engine vehicles.
The U.S. Department of Energy (DOE) has announced funding and loans to back these conversion projects.
This includes:
$2 billion in grants and up to $10 billion in loans to help retain high-quality jobs in communities that currently host these manufacturing facilities.
The Domestic Manufacturing Conversion Grants for electrified vehicles program will provide cost-shared grants for the domestic production of various types of electrified vehicles, including efficient hybrid, plug-in electric hybrid, plug-in electric drive, and hydrogen fuel cell electric vehicles.
Criteria
Projects under the Domestic Conversion Grant Program will be prioritized based on:
Their likelihood to retain collective bargaining agreements.
The presence of an existing high-quality, high-wage hourly production workforce.
Applicants that currently pay top quartile wages in their industry.
Scope
The conversion projects encompass manufacturing of light-, medium-, and heavy-duty electrified vehicles and components. They also support commercial facilities involved in vehicle assembly, component assembly, and related vehicle part manufacturing.
The projects aim to ensure a just transition for workers and communities as the automotive industry shifts to electrified transportation. Special attention is given to communities that have a long history in automotive manufacturing. There's also a preference for projects that commit to paying high wages to production workers and maintaining collective bargaining agreements.
These projects are also aligned with the President's Justice40 Initiative, which seeks to promote diversity, equity, inclusion, and accessibility in the workforce. The initiative ensures that every community benefits from the transition to a clean energy future.
Which American Companies Manufacture Advanced Batteries and Battery Materials?
Location: Spartanburg, South Carolina
Details: Announced a $1.7 billion investment in the U.S. for the production of EVs and a battery assembly facility in nearby Woodruff. Additionally, in partnership with AESC, they are investing in a battery cell plant in Florence, South Carolina.
BMW
Location: Kentucky, Tennessee, and Michigan
Details: Joint ventures with SK On to build three battery plants in the U.S. and a lithium iron phosphate plant in Michigan in collaboration with CATL.
Ford
Location: Various locations in the U.S.
Details: Partnering with Samsung SDI for a $3 billion EV battery plant. GM also has a joint venture with LG Chem named Ultium Cells and has announced a partnership with Samsung SDI for another plant.
General Motors (GM)
Location: Bartow County, Georgia
Details: Joint ventures with SK On for a $5 billion battery plant and another with LG Energy Solution near Savannah, Georgia.
Hyundai
Location: Ohio
Details: Joint venture with LG Energy Solutions to supply the North American market with "pouch type" battery cells. The facility in Ohio will produce both cells and modules.
Honda
Location: Alabama
Details: Opened a battery plant in Alabama in 2022 and is also working with Sila, a next-gen battery materials company.
Mercedes-Benz
Location: Georgia (potential)
Details: Considering building a massive EV production facility in Georgia, which might include a cell manufacturing facility.
Rivian
Location: Indiana
Details: In partnership with Samsung SDI, they began construction on their joint venture EV battery facility in Indiana in March 2023. Another factory is also planned to open in early 2027.
Stellantis
Analysis of Battery Manufacturing Industry in USA
Size and Growth
The North American Battery Energy Storage Systems (BESS) market has experienced substantial growth due to technological advancements and regulatory shifts. By the end of 2022, the industry had already achieved a revenue of nearly $5.0 billion, marking a significant increase from its state just five years prior.
The Lithium Battery Manufacturing Equipment Market Insights of 2023 provides a comprehensive analysis of the market's size, shares, revenues, segments, drivers, trends, and development. This market is expected to play a pivotal role in the broader battery manufacturing landscape.
Factors Influencing Growth
While 2023 is a revealing year in terms of growth prospects, the years 2021 and 2022 were particularly noteworthy, with grid stability, renewable energy integration, and electric vehicle proliferation being major influencing factors.
Supply chain dynamics have also played a role. Companies with streamlined supply chains have capitalized on the demand for advanced storage solutions. However, some faced disruptions due to supply chain challenges. A shortage of skilled labor in the BESS domain has been a significant challenge, affecting various aspects from system design to maintenance.
Market Segmentation
The BESS market is segmented based on battery chemistry, power range, application, end-user group, connection type, and rental providers. The utility sector has been a major player, driven by the need for grid stability and renewable energy integration. The residential sector is also seeing a surge in BESS demand due to the growing adoption of solar energy solutions and backup power sources.
Key Players
Prominent companies in the BESS market include Tesla, Inc., Enphase Energy, LG Energy Solution, Fluence Energy, Panasonic Corporation, Samsung SDI, CATL, Stem Inc., Generac Corporation, and BYD Lithium Battery.
Role of AI
While the provided sources do not delve deeply into the role of AI, it's worth noting that AI plays a crucial role in the battery manufacturing industry. AI technologies help in optimizing manufacturing processes, predicting battery performance, enhancing supply chain management, and ensuring quality control. Advanced algorithms can predict when batteries might fail or require maintenance, leading to more efficient production and longer battery lifespans.
MarketsandMarkets' Take:
The electric vehicle (EV) buildout has had a profound impact on manufacturing and infrastructure spending in the U.S. Since 2010, investments in factories and battery facilities have totaled $154 billion across 319 facilities. This is expected to result in 188,000 new jobs once all spending is complete. Notably, a significant portion of this spending, $124 billion, has been made since the start of 2021. This surge in investment can be attributed to legislation like the Bipartisan Infrastructure Act and the Inflation Reduction Act (IRA).
South Korean electronics and battery giant LG plans to invest the most in the U.S., with an allocation of $17.2 billion. This is followed by Tesla with $15.7 billion, GM with $15.5 billion, Ford with $11.9 billion, and another South Korean company, SK Innovation, with $10.3 billion. Battery manufacturing accounts for 65% of all this spending.
What is Federal Consortium for Advanced Batteries (FCAB)?
The Federal Consortium for Advanced Batteries is a testament to the U.S. government's proactive approach to ensuring that the country remains a global leader in battery technology. Through its collaborative efforts, the consortium is paving the way for a sustainable, clean energy future.
It was established as part of the U.S. government's efforts to strengthen the domestic battery supply chain. It is a collaborative effort between multiple federal agencies to accelerate the development and deployment of next-generation batteries that are vital for electric vehicles and renewable energy storage.
Scope: The consortium focuses on promoting research, development, and large-scale production of advanced batteries in the U.S. It aims to ensure that the U.S. leads in battery technology, especially as the demand for electric vehicles and renewable energy storage solutions grows.
Impact: Since its inception, the FCAB has played a pivotal role in fostering collaborations between government agencies, industry stakeholders, and research institutions. It has facilitated investments in battery manufacturing and innovation, ensuring that the U.S. remains competitive in the global battery market.
Activities: The consortium's activities encompass a wide range of initiatives, from funding research projects to establishing guidelines for battery production and recycling. It also works on creating a roadmap for the future of battery technology, ensuring that the U.S. remains at the forefront of innovation.
Members: The FCAB comprises various federal agencies, including the Department of Energy (DOE), Department of Commerce, Department of Defense, and others. These agencies collaborate with industry stakeholders, research institutions, and other partners to achieve the consortium's goals.
Significance: The establishment of the FCAB underscores the U.S. government's commitment to a sustainable and clean energy future. By promoting domestic battery production and innovation, the consortium not only supports the transition to electric vehicles but also bolsters the U.S. economy, creating jobs and fostering technological advancements.
Editor's Pick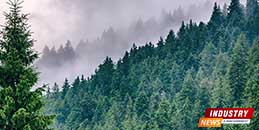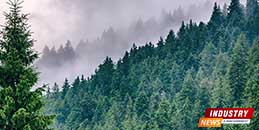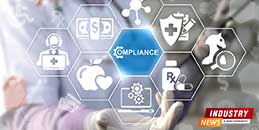 PODCASTS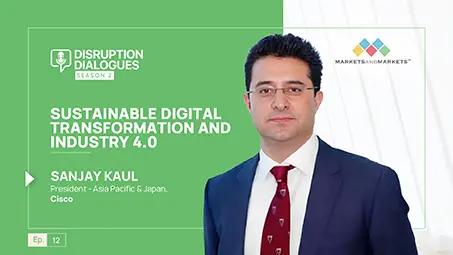 Sustainable Digital Transformation & Industry 4.0
Sanjay Kaul, President-Asia Pacific & Japan, Cisco, and host Aashish Mehra, Chief Research Officer, MarketsandMarkets, in conversation on unraveling 'Sustainable Digital Transformation and Industry 4.0'
11 July 2023|S2E12|Listen Now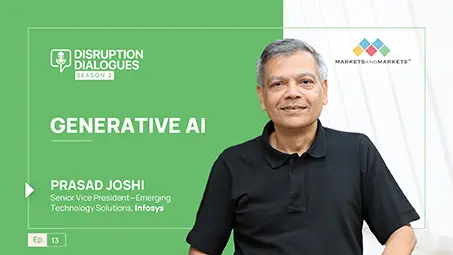 Generative AI
Prasad Joshi, Senior Vice President-Emerging Technology Solutions, Infosys, and host, Vinod Chikkareddy, CCO, MarketsandMarkets, in exploring the recent advances in AI and the generative AI space.
7 Nov 2023|S2E13|Listen Now
Global EV Market Size

$388.1 BN
2023

$951.9 BN
2030
Last decades growth
Since 2010, investments in factories and battery facilities have totaled $154 billion across 319 facilities.
Battery Manufacturing in USA
By the end of 2022, North American Battery Energy Storage Systems (BESS) market had already achieved a revenue of nearly $5.0 billion