Hydrogen Shot Initiative: 10 Million Metric Tonne Annual Hydrogen Production at 1$/1Kg by 2030
September 1, 2023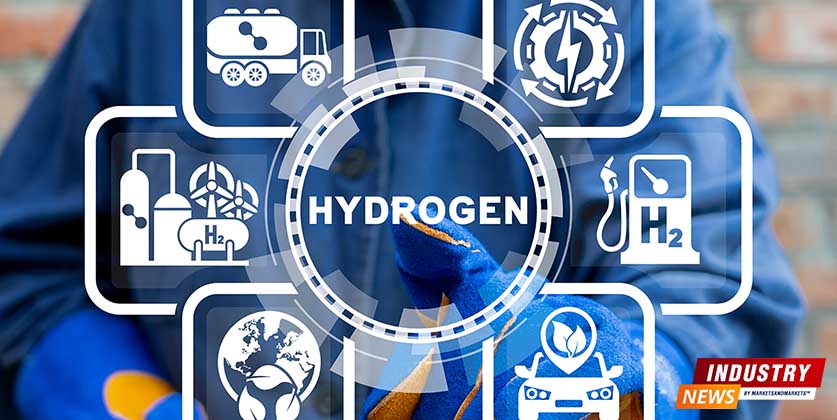 This News Covers
In August 2023, US National Clean Hydrogen Strategy and Roadmap was presented recently in the Hydrogen Stakeholder Webinar. In a press release, U.S. Secretary of Energy Jennifer M. Granholm reiterated that "Accelerating the deployment of hydrogen is key to achieving President Biden's vision for an affordable, secure clean energy future.
The Department of Energy has reiterated its' commitment to the "Hydrogen Shot" initiative aiming for $1 for 1 kg clean hydrogen in by 2030. Part of this initiative is to build regional networks through "Clean Hydrogen Hubs", and the National Clean Hydrogen Strategy and HIT Deep Dive was presented by Dr. Sunita Satyapal, Director of the Hydrogen and Fuel Cell Technologies Office, DOE.
MarketsandMarkets welcomes these developments and we take a look at how Hydrogen Economy is shaping up. We are invested in analysing and helping Hydrogen Economy stakeholders through our dedicated practice in this domain. To know more about what we are doing in this industry practice, please visit here: https://www.marketsandmarkets.com/industry-practice/hydrogen/hydrogen-industries
Growth Speed of Hydrogen Economy
The hydrogen economy is growing faster than expected, at 3.5 times the previously estimated rate. However, this growth is still insufficient to meet the Net Zero targets by 2050. The electrolysis capacity is expected to reach 205GW by 2030, far from the 560GW required for Net Zero. This indicates that while the hydrogen economy is on the rise, it still needs considerable investment and policy support to achieve its full potential.
Electrolyzers in Hydrogen Production
Electrolyzers play a crucial role in the production of green hydrogen. Traditional hydrogen production methods are energy-intensive and have a high carbon footprint. Electrolyzers, particularly PEMs, offer a more sustainable alternative. PEM electrolyzers use platinum as a catalyst and have gained significant traction in the industry. They are expected to account for a large share of future projects, thereby driving up the demand for platinum.
Industries Impacted:
Energy Sector: Transition to green energy sources.
Automotive Industry: Hydrogen fuel cells for vehicles.
Manufacturing: Use of green hydrogen as a cleaner alternative to fossil fuels.
Chemical Industry: Hydrogen as a raw material.
Public Transport: Hydrogen-powered buses and trains.
Challenges and Future Outlook
The adoption of PEM electrolyzers and hydrogen fuel cells in vehicles remains a significant challenge. The high cost of platinum-based electrolyzers and the current market share of fuel cell vehicles (FCEVs) being only 0.2% indicate that there is still a long way to go. However, even a small market share can have a significant impact on platinum demand, which could lead to market deficits.
The hydrogen economy is growing but needs a substantial push, both in terms of technology and policy, to meet the Net Zero targets. The role of platinum in this economy is likely to be significant, impacting multiple industries and potentially leading to a platinum deficit in the future.
What is National Clean Hydrogen Strategy and its' renewed focused in United States?
U.S. government's approach and strategy towards hydrogen as a clean energy source is highly encouraging.
The U.S. government recognizes the potential of hydrogen as a clean energy source and is actively working towards integrating it into the country's energy landscape. The video showcases a multi-agency approach, emphasizing collaboration across different sectors of the government and with industry stakeholders.
The growth in electrolysis deployments indicates a shift towards green hydrogen production, which is crucial for ensuring that hydrogen truly serves as a clean energy source. However, the infrastructure and safety measures need to be robust to support the widespread adoption of hydrogen.
The emphasis on equity and environmental justice is commendable. As the hydrogen economy grows, it's essential to ensure that the benefits are shared equitably and that all communities, especially those historically disadvantaged, have a say in the process.
Importance of hydrogen in meeting the goals of the Paris Climate Accord is undeniable and the US government recognizes it. The transition to green energy sources, including hydrogen, is essential to limit global warming. There's a renewed focus on the current state of clean hydrogen production in the U.S. While there are existing clean hydrogen projects, many are still in the announcement or planning stages. The growth in electrolysis deployments for hydrogen production has been significant, with a five-fold increase in just one year.
What is a fuel cell vehicle? Which ones are being commercially sold?
A fuel cell vehicle (FCV) or fuel cell electric vehicle (FCEV) is a type of vehicle that uses a hydrogen fuel cell to generate electricity, which then powers an electric motor to drive the vehicle. Unlike traditional vehicles that run on gasoline or diesel, FCVs use hydrogen gas as fuel. The primary advantage of FCVs is that they produce zero emissions at the tailpipe, with the only byproduct being water vapor.
In 2023, The following fuel cell vehicles are commercially sold:
Toyota Mirai: This model has been a significant player in the FCV market. In the second quarter of 2023, the Toyota Mirai recorded sales of 1,054 units, marking a significant increase from previous years.
Hyundai Nexo: Another prominent FCV, the Hyundai Nexo, reported 40 sales in the same quarter. It's one of the two hydrogen fuel cell models available in California, alongside the Toyota Mirai.
It's worth noting that while FCVs are gaining traction, their sales are still dwarfed by all-electric car registrations. For instance, in California alone, new all-electric car registrations in the second quarter amounted to 103,516, which is substantially higher than FCV sales.
There are also possibilities of other upcoming hydrogen FCEVs, such as the BMW iX5, a hydrogen fuel cell electric model, and potential models from Rolls-Royce.
The automotive and power generation industries are undergoing a significant transformation. Companies like BMW and Rolls-Royce are at the forefront of this change, investing in hydrogen fuel cells and other green technologies. The BMW iX5 Hydrogen represents BMW's commitment to sustainable mobility, while Rolls-Royce's exploration of fuel cells, hydrogen, and methanol engines showcases their vision for a green future in both mobility and power generation. The emphasis on collaboration between companies, customers, partners, and policymakers highlights the collective effort required to achieve a sustainable future.
Analysis of BMQ iX5
BMW iX5 Hydrogen
The BMW Group has launched a pilot fleet of the BMW iX5 Hydrogen vehicles. This move comes after four years of development, and the fleet will be used internationally for demonstration and trial purposes. The BMW iX5 Hydrogen was first introduced as a concept at the IAA show in 2019 and was later showcased at the IAA Mobility 2021.
Development Phase: The BMW iX5 Hydrogen is entering a critical phase after four years of development. The pilot fleet, which consists of fewer than 100 vehicles, will be used for demonstration and trial purposes, allowing individuals outside the development process to experience the vehicle.
Hydrogen's Role: Oliver Zipse, Chairman of the Board of Management of BMW AG, emphasized the importance of hydrogen as an efficient way of storing and transporting renewable energies. He believes hydrogen can accelerate the transformation of the mobility sector and is a crucial piece for emission-free mobility.
Technical Aspects: BMW iX5 Hydrogen is based on the current BMW X5 model. It uses a hydrogen fuel cell system, showcasing BMW's expertise in electric drive technologies. The fuel cell system, which is produced at BMW's competence centre for hydrogen in Munich, has a high continuous output of 125 kW/170 hp. The vehicle uses a chemical reaction between gaseous hydrogen from tanks and oxygen from the air to generate power. The BMW Group sources individual fuel cells from Toyota Motor Corporation, with whom they have been collaborating since 2013.
Performance: The BMW iX5 Hydrogen boasts a maximum output of 295kW / 401 hp. It has a range of 504 km (313 miles) in the WLTP cycle, and its hydrogen tanks can be refueled in just three to four minutes.
Production: The BMW iX5 Hydrogen is produced at the BMW Group's pilot plant at its Research and Innovation Centre (FIZ) in Munich. This plant serves as the interface between development and production.
What is Rolls-Royces' initiative for Green Drive Power
The transition to green fuels is essential to meet the goals of the Paris Climate Accord. Diesel engines are currently the primary choice for powering ferries, excavators, and generator sets. However, the future will see a shift towards batteries, fuel cells, and engines powered by renewable e-fuels.
Dr. Daniel Chatterjee from Rolls-Royce emphasizes that the transformation of off-highway mobility depends on the fuels. Power-to-X processes convert green electricity into hydrogen, which can then be processed into e-methane, e-methanol, or e-diesel. Batteries are suitable for niche applications due to their limited energy density. For example, running a 2,000 kW diesel engine for 8 hours would require batteries weighing around 100 metric tons.
Fuel cells are promising for applications requiring high energy density. They produce electricity through a controlled chemical reaction between hydrogen and oxygen, emitting only water vapor. Rolls-Royce plans to supply fuel cell solutions in the coming years, offering zero-carbon mobility and power generation. These fuel cells are scalable, allowing for flexibility in power generation. Combustion engines will continue to play a role, especially when powered by synthetic fuels like hydrogen and methanol. Rolls-Royce is developing engines that run on these fuels.
Green hydrogen production is crucial for climate-neutral power delivery. Hydrogen can also be processed into methanol, which is easier to handle and transport. The MethQuest project by Rolls-Royce focuses on using hydrogen technology and developing a methanol engine for marine applications.
Editor's Pick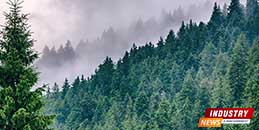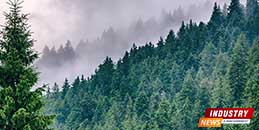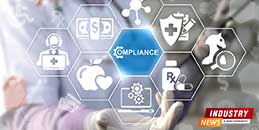 PODCASTS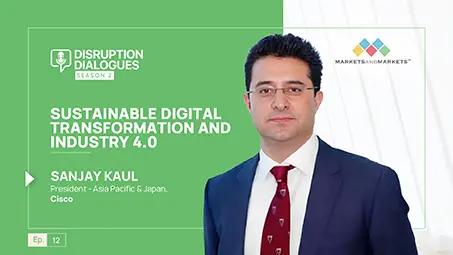 Sustainable Digital Transformation & Industry 4.0
Sanjay Kaul, President-Asia Pacific & Japan, Cisco, and host Aashish Mehra, Chief Research Officer, MarketsandMarkets, in conversation on unraveling 'Sustainable Digital Transformation and Industry 4.0'
11 July 2023|S2E12|Listen Now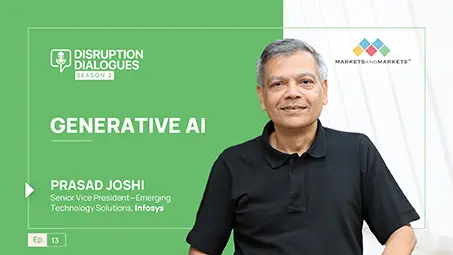 Generative AI
Prasad Joshi, Senior Vice President-Emerging Technology Solutions, Infosys, and host, Vinod Chikkareddy, CCO, MarketsandMarkets, in exploring the recent advances in AI and the generative AI space.
7 Nov 2023|S2E13|Listen Now
Global Hydrogen Market

$242 BN
2023

$410.6 BN
2030
Supercharged Growth Rate
The hydrogen economy is growing faster than expected, at 3.5 times the previously estimated rate.
$500 Bn+ Growth Opportunity
MarketsandMarkets™ identified an opportunity worth over $500+ billion across the entire value chain of the Hydrogen Future Economy

Highlights:

How to target companies in Hydrogen Economy ?

What are the top use cases of Hydrogen ?

Who are the leading players in Hydrogen Industry ?

Which are their most demanding technology application areas ?

Which are the top growing applications in Hydrogen ?

What is their revenue potential ?



Get deep dive analysis on each one of the above points