Microsoft's Japanese AI Market is Set to Grow
July 28, 2023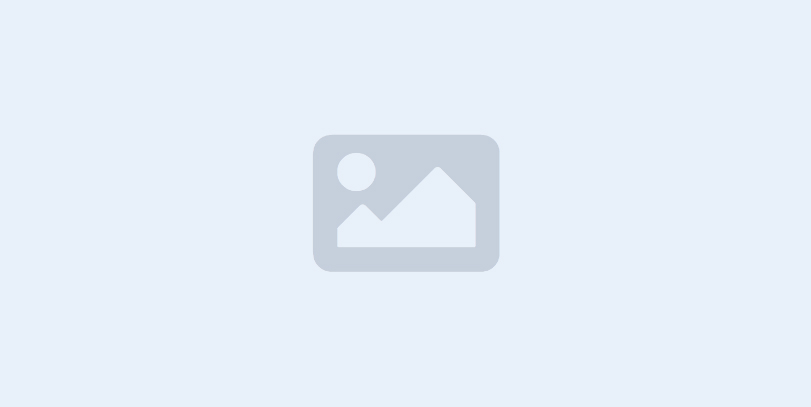 This News Covers
Microsoft is providing the Japanese government with the technology underpinning its ChatGPT generative AI for use in clerical work and analysis. This includes crafting draft responses to parliamentary queries.
To handle confidential information, Microsoft has recently enhanced processing power that will be used for generative AI at its data centers in Tokyo and Osaka.
It is expected to be trialed by the Japanese Digital Agency from the autumn for tasks such as preparing minutes and analyzing government statistics. This would be the first such overseas deployment for Microsoft's technology outside of Europe.
MarketsandMarkets welcomes this development and we look at it's influence here.
How does Japan's AI Prowess keep growing?
Japan is emerging as an AI powerhouse, with a series of strategic partnerships and initiatives that are propelling the country to the forefront of the global AI landscape.
In June, OpenAI, the developer of the ChatGPT generative artificial intelligence service, announced its plans to establish an office in Japan, highlighting the country's technological advancements. Sam Altman, CEO of OpenAI, emphasized Japan's leading role in the integration of humans and machines, and mentioned ongoing partnerships with Japanese companies.
In July, the European Union engaged in discussions with Japan among other Asian countries, aiming to establish global standards for AI technologies. While Japan is leaning towards a more flexible regulatory regime, it is clear that the country is actively involved in shaping the future of AI governance.
Japan's commitment to sustainability is reflected in its innovative approach to AI. The Japanese government launched an initiative to reward eco-friendly consumer choices, partnering with major retailers like Rakuten Group Inc. and Aeon Mall Co. This initiative uses AI and loyalty programs to incentivize sustainable practices, demonstrating Japan's ability to integrate AI into broader societal goals.
Japan's strategic partnerships, active participation in global AI governance, and innovative use of AI in societal initiatives are clear indicators of its growing stature as an AI powerhouse. The country's approach, which combines technological advancement with societal benefit, sets a promising trajectory for its future in the global AI landscape.
Which is the top artificial intelligence-based startups and companies in Japan?
Some of the AI powered startups and companies in Japan are
Tier Ⅳ: Provides software and systems for creating autonomous vehicles. It offers complete solutions for developing autonomous vehicles, including 3D-printed electric vehicle platforms, development kits for autonomy, sensors, software, and several related services.
Legal Force: AI powered legal contract review management solutions company. It offers tools for thorough contract identification and real-time removal of quality variation.
Preferred Infrastructure: A Japanese search engine provider with expertise in distributed systems, natural language processing, and machine learning.
AI Medical Service: Offers a technique that aids in diagnosing "cancer-related lesions" in the digestive organs through endoscopic inspection.
Atonarp: Creator of miniaturized quantitative mass spectrometers. It has developed the smallest, plug-and-play, real-time, cloud-connected, AI-enabled mass spectrometer.
Ubie: Provides AI-powered patient interaction tools for healthcare professionals and online consultations for patients.
GROOVE X: Developed a social robot called LOVOT for consumers. The robot uses machine learning to process stimuli and generate motion in real time.
AdInte: Offers retail industry customer engagement solutions powered by IoT. It provides online-to-offline marketing solutions, uses data to entice customers, and advertises in-store.
LeapMind: Seeks to provide deep learning technology that is less resource and power intensive.
Hacarus: Provides the HACARUS-X AI technology, which combines sparse modeling with machine learning technology.
Ascent Robotics: Uses their Atlas AI learning architecture to build AI training simulations.
Cogent Labs: Creates AI solutions for time series forecasting, character recognition, and natural language understanding.
Moneytree: Creates a platform for aggregating financial data for private individuals and businesses.
Mujin: Develops AI-based motion control software for industrial robots.
Does Microsoft have data centers in Japan?
Microsoft does have data centers in Japan. Microsoft Power Platform and Dynamics 365 apps are service within the Japan datacenters. The Japan Geo consists of datacenters in the Japan East and Japan West.
Existing customers will remain in the datacenters where they are currently deployed unless they request to be moved. All new customers purchasing Power Platform and Dynamics 365 apps in Japan will be provisioned within the Japan datacenter.
Customers can request a move to the new Japan datacenter by submitting a technical support incident through the Microsoft 365 admin center.
This marks an important step for Microsoft on their cloud journey to serve their customers and partners in Japan more effectively and with better performance while also ensuring compliance with local requirements.
How much is Microsoft's investment in AI?
Microsoft has made a significant investment in AI, specifically in OpenAI, a San Francisco-based startup known for its generative AI technology. The company's cumulative investment in OpenAI has reportedly reached $13 billion, and OpenAI's valuation has hit roughly $29 billion. This investment is not just financial; Microsoft is also the exclusive provider of computing power for OpenAI's research, products, and programming interfaces for developers.
Microsoft is integrating OpenAI's technology into its various products and services, including the Bing search engine, sales and marketing software, GitHub coding tools, Microsoft 365 productivity bundle, and Azure cloud. This integration could potentially generate over $30 billion in new annual revenue for Microsoft, with roughly half coming from Azure.
However, the financial implications of this investment are complex due to OpenAI's unconventional structure. Microsoft's investment will be paid back, and it will receive a percentage of OpenAI LP's profits up to an agreed-upon cap, with the rest flowing to the nonprofit body. Despite the complexities, Microsoft's investment in OpenAI signifies its commitment to AI and its potential to drive growth and innovation.
AI powered products from Japanese companies
Here are some Japanese companies that have AI-powered products:
Ascent Robotics: Founded in 2016, this Tokyo startup has raised $17.9 million to develop software for autonomous cars and industrial robots. Ascent's approach is built on their AI learning architecture called Atlas.
SoftBank Group: They are forming a joint venture with warehouse automation company Symbotic to build AI-powered warehouses.
Preferred Networks: This company is known for its work in the AI field, although the specific AI-powered products are not mentioned in the search result.
Various Companies: According to the Japan Patent Office, there are several companies based on the number of patent applications related to artificial intelligence (AI) in Japan as of June 2022. However, the specific companies and their AI-powered products are not mentioned in the search result.
How strong is Japanese AI approach and strategy?
Japan's approach to AI regulation is focused on creating multistakeholder and agile governance frameworks that aim to address AI's challenges without stifling AI innovation. Here are some key points:
Risk-Based, Agile, and Multistakeholder Process: Japan has developed and revised AI-related regulations with the goal of maximizing AI's positive impact on society, rather than suppressing it out of overestimated risks. The emphasis is on a risk-based, agile, and multistakeholder process, rather than a one-size-fits-all obligation or prohibition.
AI Regulations: In 2019, the Japanese government published the Social Principles of Human-Centric AI as principles for implementing AI in society. The Social Principles set forth three basic philosophies: human dignity, diversity and inclusion, and sustainability. Japan's AI regulatory policy is based on these Social Principles. Its AI regulations can be classified into two categories: Regulation on AI (regulations to manage risks associated with AI) and Regulation for AI (regulatory reform to promote the implementation of AI).
Regulation on AI: Japan has no regulations that generally constrain the use of AI. Instead, it provides various tools to help companies voluntarily implement appropriate AI governance measures. For example, METI's Governance Guidelines for Implementation of AI Principles summarizes the action targets for implementing the Social Principles and how to achieve them with specific examples.
Regulation for AI: Japan is pursuing regulatory reforms that allow AI to be used for positive social impacts and for achieving regulatory objectives. For example, in 2020, the revised Road Traffic Act and Road Transport Vehicle Act came into force, allowing Level 3 automated driving on public roads.
International Collaboration on AI Governance: Japan is actively involved in international collaboration on AI governance. It is part of the Global Partnership on Artificial Intelligence (GPAI), a multistakeholder initiative housed at the OECD that aims to bridge the gap between theory and practice on AI. Japan is serving as chair of GPAI in 2022–2023, contributing to this international development of best practices.
Agile Governance: The Japanese government has named this multistakeholder and flexible governance process "agile governance" and has positioned it as a fundamental policy for a digitalized society. This concept is applied across various reports and guidelines published by the Japanese government.
Japan's approach to AI is characterized by a focus on maximizing the positive societal impact of AI, a commitment to agile and multistakeholder governance, and active participation in international collaborations on AI governance.
References:
ChatGPT chief says AI risks to rise along with potential benefits
Exclusive: EU's AI lobbying blitz gets lukewarm response in Asia
Editor's Pick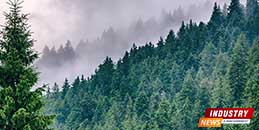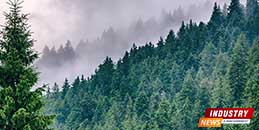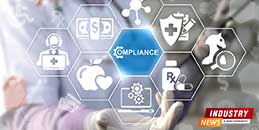 PODCASTS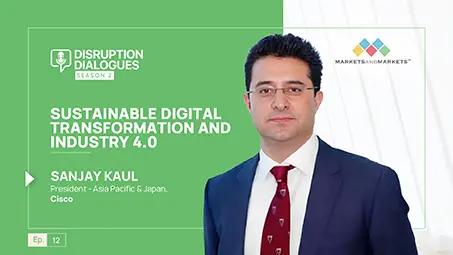 Sustainable Digital Transformation & Industry 4.0
Sanjay Kaul, President-Asia Pacific & Japan, Cisco, and host Aashish Mehra, Chief Research Officer, MarketsandMarkets, in conversation on unraveling 'Sustainable Digital Transformation and Industry 4.0'
11 July 2023|S2E12|Listen Now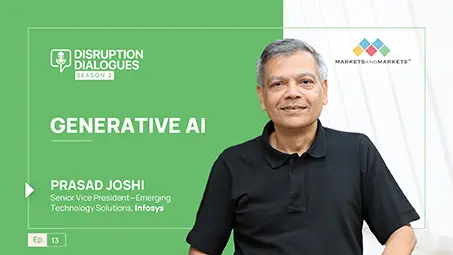 Generative AI
Prasad Joshi, Senior Vice President-Emerging Technology Solutions, Infosys, and host, Vinod Chikkareddy, CCO, MarketsandMarkets, in exploring the recent advances in AI and the generative AI space.
7 Nov 2023|S2E13|Listen Now