Satellite Navigation Industry Mega Developments in September 2023
September 22, 2023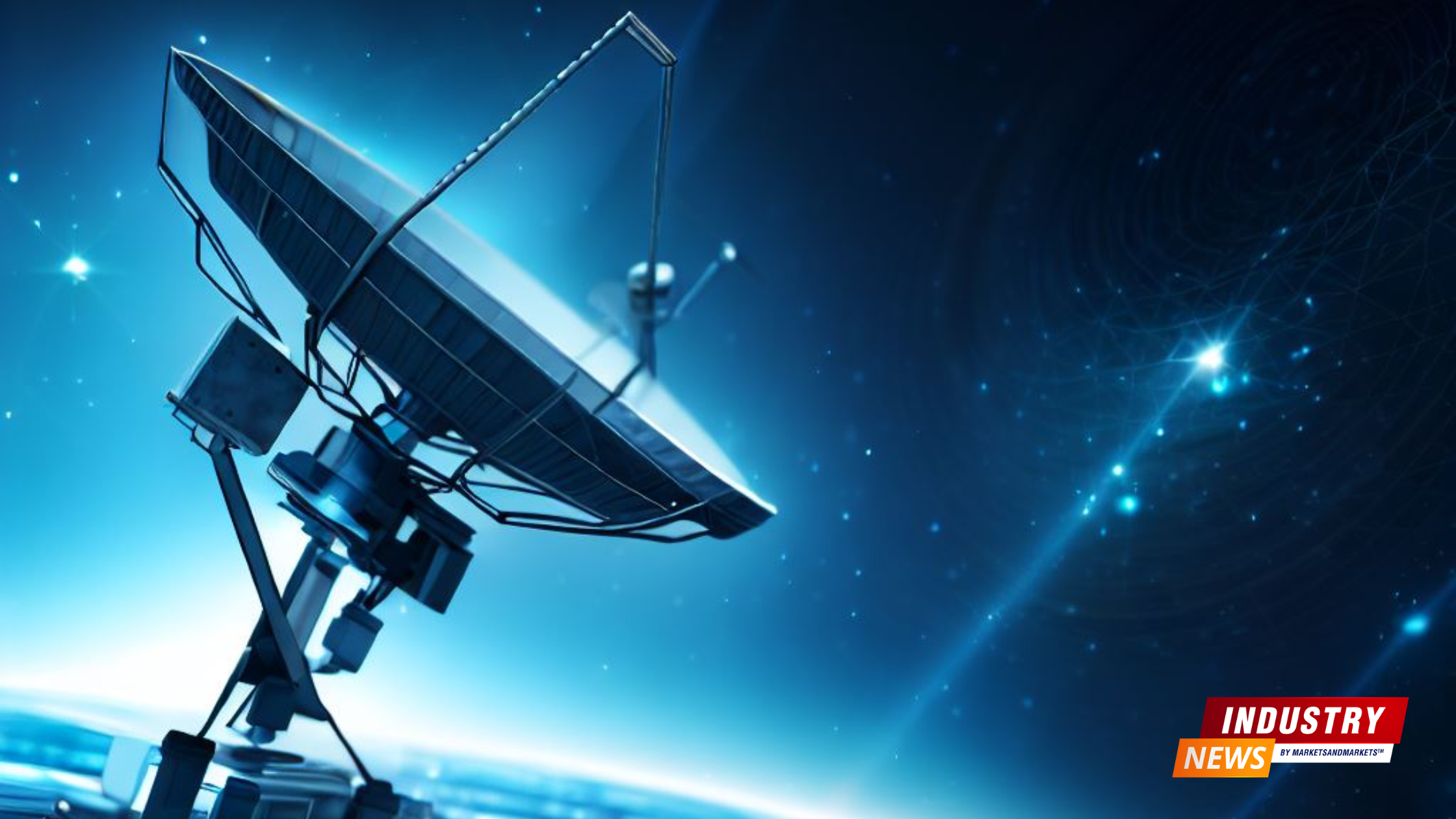 This News Covers
The satellite systems industry is witnessing significant developments, with companies like Yahsat, SpaceX, and SES making strides in expanding satellite services and collaborations.
Yahsat has been awarded a substantial AED 1.87 billion mandate by the UAE government, emphasizing the government's trust in Yahsat's capabilities to provide satellite capacity and managed services. This development is crucial as it not only strengthens Yahsat's position in the satellite industry but also underlines the strategic importance of satellite communication in governmental operations, enhancing connectivity and information dissemination.
In another development, SpaceX's Starlink and European satellite operator SES have joined forces to offer a combined service to cruise operators, named "SES Cruise mPOWERED + Starlink." Managed by SES, this service aims to provide high-speed, reliable internet service to cruise ships, addressing the unmet demand in the cruise sector. This collaboration is a testament to the evolving dynamics in the satellite industry, where companies are leveraging complementary capabilities to offer innovative solutions. It also highlights the expansion of Starlink from the consumer market to various verticals, including enterprise, mobility, and aviation, disrupting the satellite communications market and fostering industry growth.
Moreover, the space industry is experiencing explosive growth, with more private companies participating in the new space race and the public's renewed interest in space exploration. The U.S. Chamber's Global Aerospace Summit served as a platform for industry leaders to discuss the impact of the industry on the economy, trade, supply chains, cybersecurity, national security, and workforce development. The summit highlighted the challenges and opportunities of the new space economy and the innovations and trends shaping the future. The advancements in the space sector are critical for economic and national security, and the development of STEM education is pivotal for sustaining the growth in this highly technical field.
These developments signify the evolving landscape of the satellite systems industry, where collaborations and innovations are at the forefront. The industry is not only focusing on technological advancements but also exploring new market segments and addressing diverse customer needs. The strategic collaborations and government mandates are indicative of the growing importance and reliance on satellite systems in various sectors, from government operations to commercial services. These advancements are pivotal for the progress of global commerce, diplomacy, and human development, marking a new era in the satellite systems industry.
Which are the top companies in Satellite Navigation Systems Space?
Thales Group
Headquartered: Paris, France
Operating Since: 2000 (Thales Group was formed from the merger of Thomson-CSF and the aerospace and defence activities of Alcatel)
CEO: Patrice Caine
Revenue (H1 2023): €8.7 billion
Order Intake (H1 2023): €8.6 billion
EBIT (H1 2023): €993 million
Adjusted Net Income, Group Share (H1 2023): €819 million
Consolidated Net Income, Group Share (H1 2023): €649 million
Free Operating Cash Flow (H1 2023): €99 million
2023 Objectives:
Book-to-bill ratio above 1
Organic sales growth between +5% and +7%
EBIT margin target: 11.5% to 11.8%
Achievements/Milestones (H1 2023):
7% increase in the order book compared to June 30, 2022.
Organic sales growth was above 7%, driven by the ongoing recovery in the civil aeronautics business and the strong performance of the Digital Identity & Security operating segment.
EBIT margin reached a new record at 11.4%.
Thales further strengthened its leadership positions in its markets with two acquisitions: Tesserent in cybersecurity and Cobham Aerospace Communications in cockpit connectivity.
Products: Aerospace, defence, transportation, security solutions.
Thales Group, headquartered in Paris, France, is a significant entity in the aerospace and defense industry, operating since 2000. It has shown strong sales momentum in various markets in the first half of 2023, with a 7% increase in the order book and organic sales growth above 7%. The company has achieved a new record EBIT margin at 11.4% and has made strategic acquisitions to strengthen its market position. Thales Group continues to innovate and deliver in aerospace, defence, transportation, and security solutions.
Raytheon Technologies
Headquartered: Waltham, Massachusetts, USA
Operating Since: 2020 (Formed by the merger of Raytheon Company and United Technologies Corporation.)
Earnings and Revenue: For the most accurate and up-to-date financial details, please refer to the Q1 2023 Results and Annual Reports.
Achievements and Milestones: Raytheon Technologies is a major player in the aerospace and defense industry, specializing in avionics, missile defense systems, aircraft engines, radars, and cyber and software services. The company is committed to solving the world's most complex challenges and making the connected battlespace a reality.
Product Names: The company operates through four subsidiaries: Collins Aerospace, Pratt & Whitney, Raytheon Intelligence & Space, and Raytheon Missiles & Defense, each specializing in different products and services in the aerospace and defense sectors.
Innovations: Raytheon is involved in developing sustainable, more connected flight, smarter defense systems, and intelligent space technologies. It plays a role in the Webb telescope mission and is developing SPY-6, a radar for every new surface ship in the U.S. Navy.
Community Engagement: Raytheon is actively involved in addressing hunger in underserved communities and supports its Hispanic and Latino employee resource group.
Diversity, Equity & Inclusion: Raytheon has a multi-year plan to create meaningful, measurable progress across the company and beyond in terms of diversity, equity, and inclusion.
Raytheon Technologies, headquartered in Waltham, Massachusetts, is a significant entity in the aerospace and defense industry, operating since 2020. It is committed to innovation and solving complex challenges in aviation, space, and defense. The company, through its subsidiaries, offers a range of advanced products and services and is actively involved in community engagement and diversity, equity, and inclusion initiatives.
Viasat (American Company)
Viasat is an American communications company based in Carlsbad, California. It was founded in 1986 by Mark Dankberg, who is the current Chairman and CEO. The company is publicly traded on the NASDAQ under the ticker symbol "VSAT."
Business Overview
Viasat is a global communications company that believes everyone and everything in the world can be connected. It is known for designing and launching advanced satellite systems and secure networking systems. The company's products and services are designed to offer high-quality connections to people in the most remote and inaccessible parts of the world.
Products and Services
Satellite Services: Provides high-speed satellite broadband services and secure networking systems to consumers, enterprises, and military customers.
Commercial Networks: Develops and produces network-centric Internet Protocol-based secure government communication systems.
Government Systems: Provides government customers with a range of products and services for secure data, cyber, and communication needs.
Financials
Revenue (2021): $2.26 billion
Net Income (2021): -$247 million
Total Assets (2021): $5.63 billion
Total Equity (2021): $1.06 billion
Employees
Viasat employs approximately 6,000 people.
Environmental, Social, and Governance (ESG)
Viasat is committed to responsible business practices and has a focus on environmental, social, and governance (ESG) aspects. The company aims to make a positive impact on the communities it serves and is dedicated to reducing its environmental footprint.
Headquarters
Viasat is headquartered at 6155 El Camino Real, Carlsbad, California, 92009, United States.
EchoStar Corporation - Summary
EchoStar Corporation is a renowned American company and a global provider of satellite communication and Internet services. It operates through its Hughes Network Systems and EchoStar Satellite Services business segments and is headquartered in Inverness, Colorado, U.S.
Overview:
Founded: 1980
Headquartered: Inverness, Colorado, U.S.
Industry: Telecommunication
Products: Satellite Services
Website: echostar.com
Key People:
Charles Ergen: Chairman
Hamid Akhavan: CEO
Financials (2021):
Revenue: US$1.99 billion
Operating Income: US$217 million
Net Income: US$62.7 million
Total Assets: US$6.05 billion
Total Equity: US$3.41 billion
Number of Employees: Approximately 2,500
History and Operations:
EchoStar was founded in 1980 by its chairman Charles Ergen as a distributor of C band TV systems. It initially operated the DISH Network service brand until 2008, post which it was spun off as DISH. EchoStar has been pivotal in the satellite communication industry, launching its first satellite, EchoStar I, in 1995 and establishing the DISH Network brand in 1996 to market its home satellite TV system.
Recent Developments:
August 8, 2023: EchoStar announced a merger with DISH Network, with the transaction scheduled to be completed by the end of the year.
May 20, 2019: EchoStar transferred the portion of the business managing and providing broadcast satellite services to DISH Network Corporation to concentrate on broadband services and other initiatives.
Achievements:
February 14, 2011: EchoStar acquired Hughes Communications in a deal valued at US$1.3 billion.
March 2017: SpaceX delivered EchoStar XXIII into orbit, providing broadcast services for Brazil.

Subsidiaries:

EchoStar Mobile
Hughes Network Systems

Satellite Fleet:

EchoStar has a fleet of satellites, including EchoStar IX (Galaxy 23), EchoStar X, EchoStar XV, EchoStar XVII (Jupiter 1), EchoStar XVI, EchoStar XIX (Jupiter 2), EchoStar XXIII, EchoStar 105 / SES-11, and EchoStar XXIV (Jupiter 3).

EchoStar continues to be a leader in the satellite communication industry, offering innovative and secure communication solutions to its global clientele. The company is committed to advancing the field of satellite communication and ensuring the provision of high-quality services to its customers.

Eutelsat

History:

Eutelsat was originally established in 1977 as an intergovernmental organization (IGO) to develop satellite communication services within Europe. It was privatized in 2001 and has since become one of the world's leading satellite operators.

Operations:

Eutelsat operates a fleet of satellites that provide coverage across Europe, Africa, Asia, and the Americas. These satellites are used for various services including broadcasting, data services, broadband internet, and government services.

Services:

Corporate Responsibility:

Eutelsat is committed to corporate responsibility and sustainability, focusing on areas such as environmental protection, social responsibility, and governance. They aim to bridge the communications divide across the world and act as a neutral, independent platform to distribute video content and provide connectivity with minimum carbon impact. Some of their commitments include:

Al Yah Satellite Communications (Yahsat)

Al Yah Satellite Communications Company PJSC operates as a key player in the satellite communications sector, maintaining stable financial performance and specializing in a range of satellite and telecommunication services. The company is headquartered in Abu Dhabi and is led by CEO Ali Al Hashemi.

Global Satellite Navigation Systems' Overview

Satellite Navigation Systems' analysis demands a comprehensive overview of various satellite navigation systems developed by different countries, comparing their structures, functionalities, and operational statuses. Here is a brief summary focusing on facts, analysis, milestones, and country-wise analysis of the satellite industry:

Facts and Analysis

Satellite navigation systems are crucial for providing autonomous geo-spatial positioning, allowing users to determine their precise location (longitude, latitude, and altitude) within a few meters.

These systems are integral for various applications, including aviation, maritime, public safety, and personal navigation, impacting multiple sectors such as transportation, military, and consumer electronics.

Milestones

The development and deployment of satellite navigation systems have marked significant milestones in space technology, with advancements in satellite design, signal processing, and global coverage.

The evolution of these systems has led to enhanced accuracy, reliability, and availability, contributing to the development of new applications and services in numerous fields.

Top Countries' Satellite Navigation Systems History

United States – GPS:

Russia – GLONASS:

European Union – Galileo:

China – BeiDou:

India – NavIC:

Japan – QZSS:

Each system has its unique characteristics, operational status, and strategic importance, reflecting the technological aspirations and geopolitical considerations of the respective countries. The continuous evolution of these systems underscores the growing significance of satellite navigation in today's interconnected and technologically advanced world.

Satellite Navigation Stakeholders' Sustainability Commitments

International Cooperation in Peaceful Uses of Outer Space

The Fourth Committee (Special Political and Decolonization) of the United Nations has emphasized the importance of international cooperation in the peaceful uses of outer space. The Committee is focusing on ensuring the security and sustainability of outer space activities and bridging the space divide as space activities continue to multiply.

Diverse Space Activities and Actors

Omran Sharaf, Chair of the Committee on the Peaceful Uses of Outer Space, highlighted the thriving and diverse nature of space activities and actors. He introduced the report on the Committee's work for 2022, emphasizing the "Space2030" Agenda, endorsed by the General Assembly in 2021, as a strategy for strengthening the contribution of space activities and tools.

Regional Initiatives and Sustainable Development

Argentina's delegate, representing the Community of Latin American and Caribbean States (CELAC), spotlighted regional initiatives in space cooperation and emphasized the role of space activity in sustainable development, providing applications with economic, social, and environmental benefits.

Capacity-Building Partnerships

The Association of Southeast Asian Nations (ASEAN) has called for capacity-building partnerships between spacefaring and emerging spacefaring nations and intensified collaboration with international organizations and agencies to narrow gaps in space technologies across countries.

European Union's Stance

The European Union, condemning the Russian Federation's aggression against Ukraine, has withdrawn support for the affiliation of a new regional center for space science and technology education in Russia and encouraged all States to refrain from initiating any cooperation project with Russia in the current situation.

Global Governance of Outer Space

South Africa emphasized the importance of global governance of outer space and the need for international cooperation in outer space matters. African countries are increasingly dependent on space in various sectors, including communication, education, agriculture, and health.

Legal Framework and International Cooperation

ASEAN emphasized the importance of a proper legal framework to facilitate international cooperation in space with full respect for sovereignty and territorial integrity. The bloc also highlighted the importance of space-based technologies in disaster risk management and called for the immediate implementation of the Outer Space Committee's Space Debris Mitigation Guidelines.

Space and Sustainable Development

The "Space2030" Agenda is recognized as a forward-looking strategy for enhancing the role of space activities in global development. The agenda is crucial for promoting the use of space technologies for sustainable development, and international cooperation is imperative to deepen the benefits of space technologies.

The discussions and deliberations by various nations and blocs underscore the importance of international cooperation, legal frameworks, and capacity-building partnerships in the peaceful uses of outer space. The emphasis is on ensuring the security, sustainability, and equitable access to outer space and leveraging space technologies for sustainable development, economic growth, and global well-being.

Analysis on Satellite Systems Industry and Sustainability

Space Technology for Agrifood Systems Transformation

The Deputy Secretary-General of the UN, Amina Mohammed, emphasized the potential of space technology in transforming agrifood systems at an event in Rome. The advancements in space, particularly the utilization of low-earth orbit, are seen as potential game-changers for the 2030 Agenda for Sustainable Development. In the face of global challenges such as conflicts, pandemics, and climate crises, the emergence of new tools like "digital agriculture" is crucial.

Impact on Agriculture and Food Systems

Space technology can significantly impact agricultural and agrifood systems, leading to more sustainable, resilient, and efficient systems. It can catalyze rural transformation, economic development, environmental protection, and improved health outcomes for vulnerable populations, including women, children, youth, and marginalized communities. Efficient and targeted use of satellites and remote sensing can optimize food production and develop insights for targeted interventions, such as the Great Green Wall initiative mentioned by the Prime Minister of Djibouti.

Increase in Productivity and Efficiency

Space technologies are enhancing the productivity and efficiency of farms. If fully utilized, they can help farmers increase yields by more than 10% and enable a reduction of input costs by up to 20%, including fertilizer, fuel, and pesticides. This protects land from degradation, improves soil quality, and contributes to climate action through sustainable use of Earth's natural resources.

Monitoring and Evaluation of Natural Resources

Geospatial information, including aerial and satellite images, is increasingly used to monitor and evaluate natural resources and risk areas. It aids in monitoring crop conditions, calculating biomass development and water consumption, and providing real-time information services on irrigation and crop management. It also helps tackle severe hazards to agriculture and food security at regional and global scales.

Early Warning Systems and Hazard Identification

Space technology has been instrumental in developing early warning systems, such as the Desert Locust early warning system, integrating satellite remote sensing for vegetation condition, soil moisture, microdrones, and in-situ data collection. It identifies climate features detrimental to food production and allows early identification of hazards, their extent, and intensity.

United Nations' Role in Satellite Industry

The United Nations is leveraging the transformative capacities of aerospatial technologies to support countries in applying remote sensing products and farmland data to monitor crop conditions, reflect the likelihood of drought, and perform trade and market analysis. The integration of space technology into food systems marks a transformative shift in approaching sustainable development.

The satellite systems industry is playing a pivotal role in sustainability and ESG domains. The industry's advancements are not only contributing to economic development and environmental protection but are also addressing urgent global challenges and threats. The integration of space technology in various sectors is proving to be transformative, providing solutions and innovations that are crucial for sustainable development and the well-being of the planet and its inhabitants.

Curated: Satellite Industry Insights from MarketsandMarkets

Market Value: USD 2.6 billion in 2021
Projected Value: USD 8.3 billion by 2026
CAGR: 26.8% from 2021 to 2026
Insight: The market is experiencing significant growth due to the increasing demand for global connectivity and the rising number of IoT devices. The market is driven by advancements in miniaturization technology, which allows the development of small-sized, cost-effective satellite solutions.

Market Value: USD 4.0 billion in 2023
Projected Value: USD 17.1 billion by 2028
CAGR: 33.7% from 2023 to 2028
Insight: The market is witnessing substantial growth due to increased demand for global connectivity in remote and conflict areas, rising expenditure of emerging economies, and advancements in communication equipment and technology in various fields like healthcare, agriculture, education, and research and development.

Satellite Payload Market

Market Value: USD 15.5 billion in 2021
Projected Value: USD 23.8 billion by 2026
CAGR: 9.0% from 2021 to 2026
Insight: The growth in this market is attributed to the increasing number of satellite launches, advancements in satellite miniaturization, and the rising demand for high-resolution imaging services.

Satellite Communication (Satcom) Equipment Market

Market Value: USD 20.2 billion in 2019
Projected Value: USD 30.2 billion by 2025
CAGR: 8.4% from 2019 to 2025
Insight: The market is growing due to the rising need for uninterrupted communication services and increased investments in satellite communication technologies.

Context

Prominent Companies: SpaceX, Viasat Inc., EchoStar Corporation, Eutelsat S.A., and SES S.A. are recognized as key players in the Satellite Internet market.
Strategies: These companies have implemented diverse growth strategies such as introducing new services, securing contracts, forming partnerships, engaging in mergers and acquisitions, and undertaking activities related to the development of innovative solutions.
Applications: The applications of these technologies are vast, including banking, e-learning, telemedicine, disaster response, internet access, voice and video communication, and more.
Global Presence: The companies operate globally, with significant emphasis on developing new service plans to meet the evolving needs of Satellite Internet customers worldwide.

The satellite market, encompassing IoT, Internet, Payload, and Communication Equipment, is undergoing substantial growth, driven by advancements in technology, increased demand for connectivity, and the rising number of IoT devices. Prominent companies in this sector are focusing on innovation, partnerships, and new service plans to meet the growing and evolving demands of customers across various sectors, including healthcare, education, and government.
Editor's Pick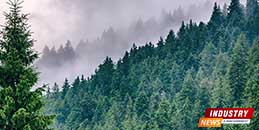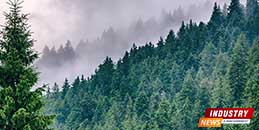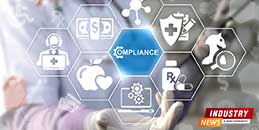 PODCASTS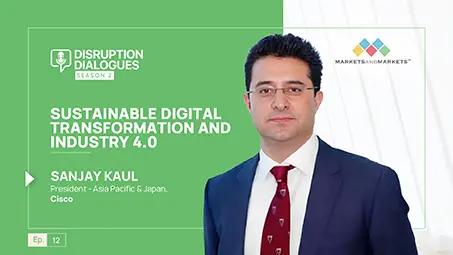 Sustainable Digital Transformation & Industry 4.0
Sanjay Kaul, President-Asia Pacific & Japan, Cisco, and host Aashish Mehra, Chief Research Officer, MarketsandMarkets, in conversation on unraveling 'Sustainable Digital Transformation and Industry 4.0'
11 July 2023|S2E12|Listen Now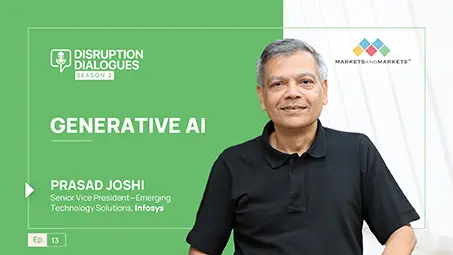 Generative AI
Prasad Joshi, Senior Vice President-Emerging Technology Solutions, Infosys, and host, Vinod Chikkareddy, CCO, MarketsandMarkets, in exploring the recent advances in AI and the generative AI space.
7 Nov 2023|S2E13|Listen Now
Satellite IoT Market

$2.6 BN
2021

$8.3 BN
2026
Companies leverage complementary capabilities to offer innovative solutions
SpaceX's Starlink and European satellite operator SES have joined forces to offer a combined service to cruise operators, named "SES Cruise mPOWERED + Starlink
Space industry is experiencing explosive growth
Yahsat has been awarded a substantial AED 1.87 billion mandate by the UAE government, and underlines the strategic importance of satellite communication in governmental operations, enhancing connectivity and information dissemination.