UK Launches Fintech Fund Backed by Mastercard and Barclays
September 7, 2023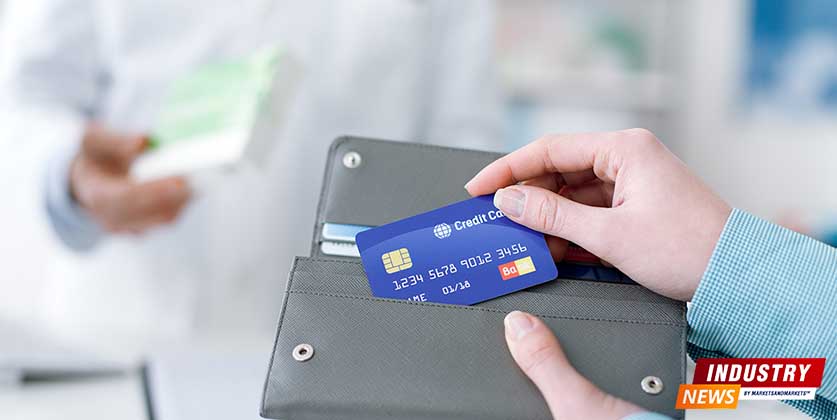 This News Covers
The UK has unveiled a £1 billion investment fund, named the Fintech Growth Fund, to support growth-stage fintech firms until they reach the IPO stage. This initiative is a response to criticisms suggesting that the UK was not supportive enough of its fintech entrepreneurs, pushing them to consider listings abroad.
MarketsandMarkets welcomes this development and we take a look at the details here.
The fund is backed by major industry stakeholders like Mastercard, Barclays, and the London Stock Exchange Group.
It plans to invest between £10 million to £100 million in various fintech entities, including challenger banks, payment tech groups, and regulatory tech firms. The fund's advisory will be managed by the UK investment bank, Peel Hunt. This fund's inception was influenced by a government-commissioned review led by former Worldpay Vice Chairman, Ron Kalifa. The review assessed the attractiveness of the UK's listing environment for tech companies. The fund is a significant move to bolster the fintech sector, especially with its backing from major industry players. It aims to address concerns about the UK's fintech environment post its EU exit and to encourage fintech firms to list in the UK.
Insights on The UK Fintech Fund
The fund, primarily for firms between Series B and pre-IPO, anticipates making four to eight investments annually. These investments will be in the form of equity and equity-linked securities, including minority investments ranging from £10 million to £100 million. The fund has garnered support from Barclays, NatWest, Mastercard, London Stock Exchange Group, and Peel Hunt.
The first investments from this fund are slated to begin in Q4 2023, with several promising opportunities already identified. Besides providing capital, the fund will also offer strategic support and an ecosystem of deep, relevant experience across fintech, venture capital, and the broader financial services landscape. The executive team leading this fund consists of experts from various sectors, including venture capital, fintech, and government policy. The non-executive advisory board will be chaired by former Chancellor of the Exchequer, Lord Philip Hammond. The fund's launch is seen as a pivotal step in ensuring the UK maintains its leadership role in fintech.
The UK's move to launch a £1 billion fintech fund showcases its commitment to retaining its position as a global fintech leader. With backing from major industry players, the fund is poised to make significant investments in growth-stage fintech firms, further bolstering the UK's fintech ecosystem.
The strategic support and ecosystem provided by the fund will be crucial for fintech firms navigating the challenges and opportunities in the rapidly evolving financial technology landscape.
How Big and Diverse is Fintech Landscape in UK in 2023?
The UK is the leading fintech hub in Europe, with investments growing by £9.1bn in the first half of 2022. By 2023, the UK fintech sector saw a significant investment drop, with funding falling by 57% in the first half of the year. The slump went from $13.8bn in H1 2022 to $5.9bn for the same period in 2023.
Despite the drop, the UK launched a Fintech Growth Fund aiming to invest between £10m and £100m into fintech companies to ensure continued growth in the industry.
Some of the notable fintech companies include Trustly, Slimpay, Auxmoney, Acorns, GoHenry, Monzo, and Lunar. Additionally, Visa made a significant move by acquiring Brazilian payments scale-up Pismo for $1bn, which has clients like Revolut, N26, and Nubank.
Industries Catered
The fintech firms in the UK cater to a wide range of industries, including banking, payments, regulatory tech, and more. They are revolutionizing the financial services industry, aiding companies, business owners, and consumers in better managing their finances using innovative technology.
The fintech sector has contributed significantly to the UK's employment, with 76,000 fintech jobs adding to the UK economy. The demand for skills in fintech is high, with a focus on technical knowledge, big data, cloud technology, artificial intelligence, and blockchain. Soft skills like communication and collaboration are also highly valued.
Mergers & Acquisitions
The fintech M&A landscape has been active, with some notable deals and acquisitions. For instance, Trustly acquired rival Slimpay, and Auxmoney acquired Dutch credit marketplace Lender & Spender. There's also a rumored M&A deal between UK digital banking giants Monzo and Lunar.
Challenges & Future Outlook
The fintech sector faced challenges with funding slowdowns, leading to some fintechs like Fronted and Koyo shuttering their operations. However, the sector remains optimistic, with many believing that consolidation will be a recurring theme. Fintechs are expected to continue acquiring valuable technology or talent at discounted rates, unlocking economies of scale and growth opportunities.
How Big and Diverse is Fintech Landscape in USA in 2023?
The fintech sector in the US is undergoing a transformative phase, with disruptive innovations reshaping the financial landscape. The rise of fintech companies in the US is attributed to their ability to leverage technology to revolutionize finance, making services more accessible, efficient, and user-centric.
Mobile banking apps, online investment platforms, peer-to-peer lending platforms, and digital payment systems are among the most notable fintech applications. These technologies are enhancing consumer access to financial services and providing businesses with innovative ways to manage finances and reduce costs.
Key Drivers
The surge in fintech adoption is driven by the widespread use of mobile devices, the growth of digital commerce, and the high costs associated with traditional banking services. The shift from brick-and-mortar banking to digital interactions has opened up opportunities for fintech companies to offer innovative and convenient services that surpass traditional banking products.
Market Valuation
The global fintech industry was valued at approximately $309 billion in 2021. With the increasing number of participants and intense competition, fintech companies are poised to lead the transformation of the financial sector in the coming years.
Technological Advancements
Technology has always been the catalyst for innovation in finance. Fintech companies utilize technology to challenge traditional financial models and introduce new opportunities for users. The rise of artificial intelligence (AI) and advanced computing methods gives fintech firms an edge, especially in areas like risk management and fraud detection.
Prominent Players & Sectors
Payments: Companies like Checkout.com have made significant strides in the payments sector. Despite facing challenges with their valuations, they continue to grow and have high expectations, especially in the US market.
Open Banking: Plaid is a notable player in the open banking sector. After a failed acquisition deal with Visa, Plaid has been continuously rolling out features and raising funds to make open banking a reality.
Startup Banking: The collapse of Silicon Valley Bank created a void in startup banking. Companies like Mercury and Piermont Bank have stepped in to fill this gap, offering startups and investors meaningful alternatives.
Trading: Robinhood, a popular trading app, has expanded its offerings beyond just stock trading. Users can now trade crypto, save for retirement, and manage their cash through the platform.
Future Outlook
The fintech sector in the US is expected to witness further growth and innovation. With the continuous infusion of technology, traditional financial institutions are collaborating with fintech firms to stay competitive. Areas like data analytics, cybersecurity, and customer experience enhancement are seeing significant collaborations.
What is the role of AI in Fintech in 2023 in US and UK
In the UK, AI has been a dominant topic of conversation, especially given its potential benefits on productivity and outputs. Data from Dealroom indicates that AI companies in the UK have attracted a total of £38.6bn in investment funding since 2016. This surpasses the investment in the net zero economy (£35.3bn) and is almost double the investment in the energy generation sector (£19.7bn). Such high investment underscores the importance AI holds in advancing both business and the broader society.
Productivity & Value Addition
AI's contribution to productivity in the UK is noteworthy. Full-time employees of an AI company produce, on average, £75,000 in value to the UK economy. This makes jobs created by the AI economy 7% more productive than the average UK job. The technology itself also has the potential to significantly enhance productivity across various job roles.
Innovation & Efficiency A report by Public First, sponsored by Google, predicts that productivity increases resulting from generative AI could save the average worker over 100 hours per year by 2030. This can be maximized if the workforce is trained to effectively implement AI. AI's potential to supercharge innovation in the UK is significant. By automating time-consuming processes, such as data processing, AI allows for more creative thinking, impacting all sectors of the economy.
While there are concerns about job losses due to AI, the technology also creates new roles. The higher productivity expected from these roles promotes higher wages and greater social mobility. With an aging population in the UK, AI can help mitigate the impacts of a shrinking workforce. AI can also address skill shortages if there's a focus on retraining.
AI Governance & Regulation
Addressing security and privacy concerns is crucial. A strong legal framework that developers adhere to can mitigate these concerns. The UK's approach to AI governance, as outlined in the government's AI regulation policy paper, has been well-received by businesses. However, there's room for improvement to ensure a conducive environment for AI development.
AI in the US Fintech Sector
AI stocks in the US have seen significant gains in 2023. Companies are leveraging AI to enhance their offerings and provide more value to their users. For instance, Robinhood, a popular trading app, has expanded its offerings beyond just stock trading. Users can now trade crypto, save for retirement, and manage their cash through the platform, all powered by AI.
GET AHEAD
Top Research Reports to Fuel Your Industry Knowledge
Editor's Pick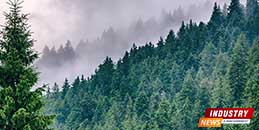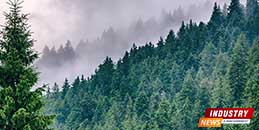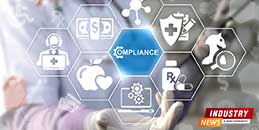 PODCASTS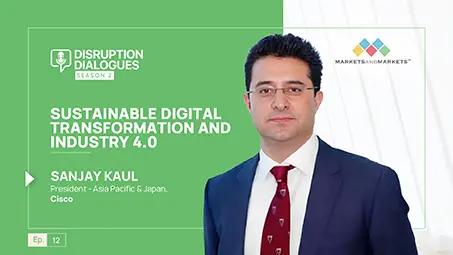 Sustainable Digital Transformation & Industry 4.0
Sanjay Kaul, President-Asia Pacific & Japan, Cisco, and host Aashish Mehra, Chief Research Officer, MarketsandMarkets, in conversation on unraveling 'Sustainable Digital Transformation and Industry 4.0'
11 July 2023|S2E12|Listen Now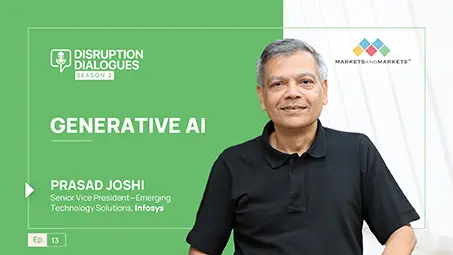 Generative AI
Prasad Joshi, Senior Vice President-Emerging Technology Solutions, Infosys, and host, Vinod Chikkareddy, CCO, MarketsandMarkets, in exploring the recent advances in AI and the generative AI space.
7 Nov 2023|S2E13|Listen Now
Fintech as a Service Growth

$310 BN
2023

$676.9 BN
2028
Equity Linked Investments
These investments will be in the form of equity and equity-linked securities, including minority investments ranging from £10 million to £100 million.
Number of Firms & Top Players
Over 3,000 fintech companies were headquartered in the UK. This number is projected to double by 2030.