MarketsandMarkets mentioned as a Reference in an article on Submersible Pumps Market Published by Impeller.Net
March 31, 2016
Impeller.net cited MarketsandMarkets to be a main source for market trends in article on submersible pumps market.
A Submersible pump, used for extracting water or other fluids from a well, helps in preventing the formation of vapor cavities in a liquid. It finds applications in various industries like chemicals, construction, energy & power, oil & gas, and wastewater, among others. The global market for submersible pumps is poised to be valued at $12.2 Billion by the end of 2020, growing at CAGR of 5.4%, with Asia-Pacific being the most dominant market among regions. With the growing industrial sector and urbanization, especially in emerging economies, the expenditure has increased, thereby propelling the demand for submersible pumps.
For More Details:
http://impeller.net/magazine/news_en/doc8595x.asp
Report mentioned in the above news is,
Submersible Pumps Market by Well (Open and Bore), By Operation (Single and Multi-stage), by Power Rating, by Application (Industrial, Agricultural, and Domestic), by Industry (Mining & Construction, Energy & Power, Water & Wastewater) & by Region - Global Trends & Forecasts to 2020
Press Release:
GET AHEAD
Top Research Reports to Fuel Your Industry Knowledge
Editor's Pick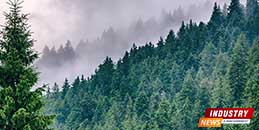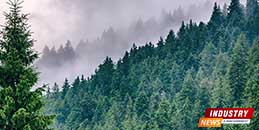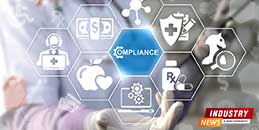 PODCASTS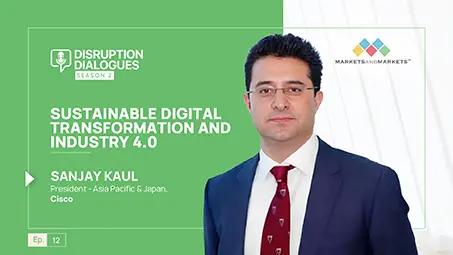 Sustainable Digital Transformation & Industry 4.0
Sanjay Kaul, President-Asia Pacific & Japan, Cisco, and host Aashish Mehra, Chief Research Officer, MarketsandMarkets, in conversation on unraveling 'Sustainable Digital Transformation and Industry 4.0'
11 July 2023|S2E12|Listen Now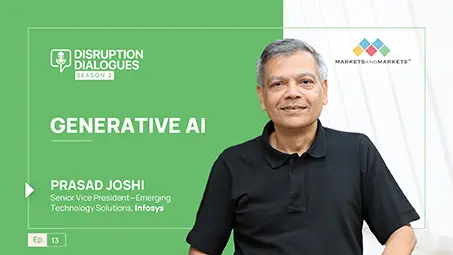 Generative AI
Prasad Joshi, Senior Vice President-Emerging Technology Solutions, Infosys, and host, Vinod Chikkareddy, CCO, MarketsandMarkets, in exploring the recent advances in AI and the generative AI space.
7 Nov 2023|S2E13|Listen Now