Robotics Business Review mentions MarketsandMarkets in an article on Surgical Robots
February 26, 2019
MarketsandMarkets was mentioned by Robotics Business Review as a major source for market scenario in the global surgical robots market.
Surgical robots are evolving since they are capable of performing complex procedures with great precision, thereby reducing human errors and maintaining product quality. Introduction of novel product and technologies, increased funding for R&D, growing applications, and rise in the adoption of surgical robots by hospitals and ambulatory surgical centers are the major factors driving the global surgical robots market, with the market value predicted to reach USD 6.5 billion by 2023, growing at a CAGR of 10.4% between 2018 and 2023.
For More Details:
https://www.roboticsbusinessreview.com/health-medical/5-surgical-robots-2019/
Report mentioned in the above news is,
Surgical Robots Market by Component (Surgical Robotic Systems, Accessories), Application (Gynecological Surgery, Orthopedic Surgery, Neurosurgery, General Surgery), End User (Hospitals, Ambulatory Surgical Centers) - Global Forecasts to 2023
Press Release
https://www.marketsandmarkets.com/PressReleases/surgical-robots.asp
GET AHEAD
Top Research Reports to Fuel Your Industry Knowledge
Editor's Pick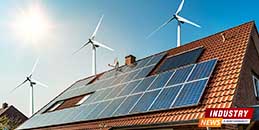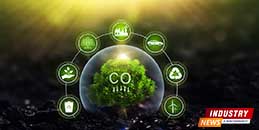 PODCASTS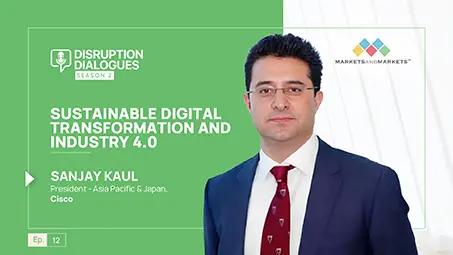 Sustainable Digital Transformation & Industry 4.0
Sanjay Kaul, President-Asia Pacific & Japan, Cisco, and host Aashish Mehra, Chief Research Officer, MarketsandMarkets, in conversation on unraveling 'Sustainable Digital Transformation and Industry 4.0'
11 July 2023|S2E12|Listen Now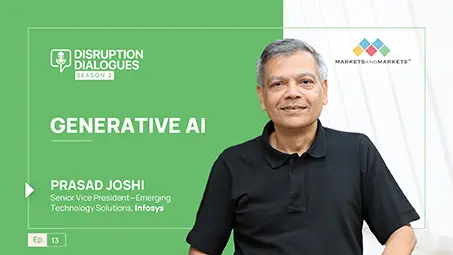 Generative AI
Prasad Joshi, Senior Vice President-Emerging Technology Solutions, Infosys, and host, Vinod Chikkareddy, CCO, MarketsandMarkets, in exploring the recent advances in AI and the generative AI space.
7 Nov 2023|S2E13|Listen Now