Venture Beat cites MarketsandMarkets in their recent article on AI Edge chip start-up, Hailo, funding
November 3, 2021
Venture Beat recently cited MarketsandMarkets as a major source of reference for Edge AI market in their article on Hailo, an AI edge chip start-up landing $136M funding.
Hailo, a start-up developing AI accelerator chips for edge devices, announced that it raised $136 million in a series C funding round led by Poalim Equity and entrepreneur Gil Agmon, with participation from ABB Technology Ventures, Latitude Ventures, OurCrowd, Carasso Motors, Comasco, Shlomo Group, Talcar Corporation, and Automotive Equipment.
AI edge chips are witnessing a surge in demand as enterprises are beginning to realize the benefits of localized computing. According to an analysis by MarketsandMarkets, the edge AI Market is predicted to grow from US$ 590 million in 2020 to US$ 1.83 billion by 2026, growing at a CAGR of 20.8% during the forecast period. Increasing enterprise workload on the cloud and rapid growth in the number of intelligent applications are the major factors driving the growth of this market.
For more details, please visit: https://venturebeat.com/2021/10/12/ai-edge-chip-startup-hailo-lands-136m/
Press Release :
https://www.marketsandmarkets.com/PressReleases/edge-ai-software.asp
GET AHEAD
Top Research Reports to Fuel Your Industry Knowledge
Editor's Pick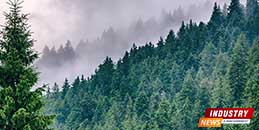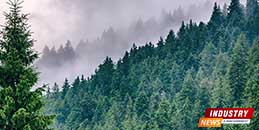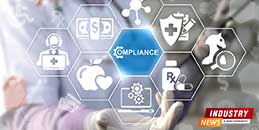 PODCASTS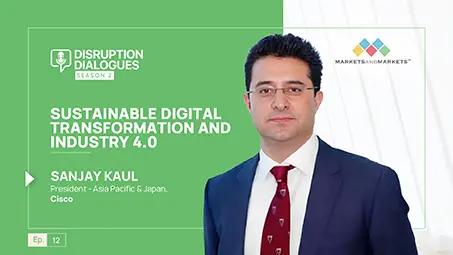 Sustainable Digital Transformation & Industry 4.0
Sanjay Kaul, President-Asia Pacific & Japan, Cisco, and host Aashish Mehra, Chief Research Officer, MarketsandMarkets, in conversation on unraveling 'Sustainable Digital Transformation and Industry 4.0'
11 July 2023|S2E12|Listen Now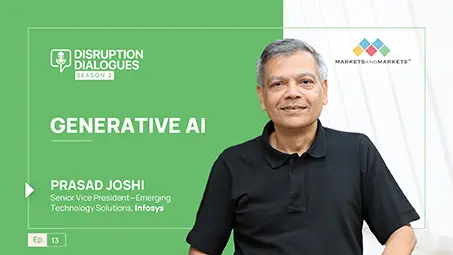 Generative AI
Prasad Joshi, Senior Vice President-Emerging Technology Solutions, Infosys, and host, Vinod Chikkareddy, CCO, MarketsandMarkets, in exploring the recent advances in AI and the generative AI space.
7 Nov 2023|S2E13|Listen Now