Construction in United States: A Resurgent Market in 2023
July 14, 2023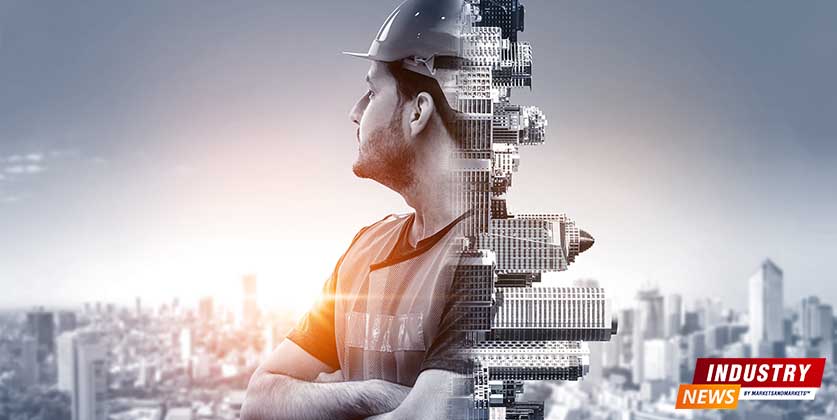 This News Covers
Recent trends suggest a potential recovery in the US housing market, driven by a pause in interest rate hikes by the Federal Reserve and a surge in housing starts. However, the tightening credit conditions and regional variations in housing starts indicate that there may be challenges ahead. The increase in permits for future construction is a positive sign, but it remains to be seen whether this will translate into a sustained increase in housing starts in the coming months.
Let's analyse these and take a look at the numbers.
Surge in Housing Starts: In May 2023, US housing surging started, which represents the number of new residential construction projects that began in a given month, surged to a level of 1.631 million units. This is a significant increase from the 1.34 million units in April 2023, representing a month-on-month change of 21.72%. This is the highest level since April 2022.
Year-on-Year Increase: Compared to the same period last year (May 2022), when housing starts were at 1.543 million units, there has been a year-on-year increase of 5.70%.
Regional Variations: The increase in housing starts was not uniform across the country. There were double-digit increases in the South, Midwest, and West, but a decline of nearly 19% in the Northeast.
Impact of Federal Reserve Interest Rate Hikes: The housing market had been impacted by the Federal Reserve's interest rate hikes. However, with the Fed skipping a rate hike in May 2023 for the first time since early 2022, there are indications that the housing market may be turning a corner.
Challenges Ahead: Despite the positive trends, there are potential challenges ahead. Credit conditions are still tightening, which could make it difficult for builders, who rely heavily on construction and development loans, to maintain the pace of growth.
Future Construction: Permits for future construction also increased, suggesting that the upward trend in housing starts may continue. In May 2023, permits rose 5.2% to the highest level since October 2022, reaching 1.491 million units.
MarketsandMarkets welcomes these developments and our editors share their views.
What is National Association of Home Builders (NAHB)?
The National Association of Home Builders (NAHB) is a prominent trade association in the United States that represents the interests of the housing industry. Founded in 1942, NAHB is a federation of more than 700 state and local associations and their 140,000 members, making it one of the largest and most influential trade associations in the country.
NAHB's members include home builders, remodelers, subcontractors, suppliers, and professionals in related fields such as marketing, sales, and finance. These members are involved in all aspects of residential and light commercial construction, including building new homes and apartments, remodeling existing homes, and providing housing-related products and services.
The mission of NAHB is to enhance the climate for housing and the building industry. It aims to promote policies that make housing a national priority, provide affordable homes for all Americans, and ensure a prosperous and productive building industry. To achieve these goals, NAHB engages in advocacy, education, research, and networking opportunities for its members.
Advocacy is a key component of NAHB's work. The association actively lobbies Congress, the White House, and federal agencies on behalf of its members to ensure that housing issues are at the forefront of public policy debates. NAHB also provides legal services to its members and fights regulatory overreach at the federal level.
Education is another crucial aspect of NAHB's mission. The association offers a wide range of learning opportunities, including webinars, courses, and certifications, to help its members stay at the forefront of the industry. It also conducts research and provides economic data to keep its members and the public informed about the housing market.
In addition, NAHB organizes the International Builders' Show, one of the largest trade shows in the world, which showcases the latest products, services, and technologies in the housing industry.
In summary, NAHB plays a vital role in supporting and advancing the housing industry in the United States. Through its advocacy, education, research, and networking efforts, it helps its members navigate the challenges and opportunities in the industry and contributes to the goal of providing affordable, quality housing for all Americans.
Who is Alicia Huey, her role and her impact?
Alicia Huey is a seasoned professional in the home building industry with over 30 years of experience. Based in Birmingham, Alabama, she is the founder and president of AGH Homes Inc., a company that specializes in high-end custom homes. Her work spans individual lots, the city of Hoover, and several golf course communities in Vestavia. Huey's dedication to her craft is evident in her active participation in the National Association of Home Builders (NAHB) leadership structure at local, state, and national levels. She has served on the NAHB Board of Directors for more than 15 years and has chaired several committees, including BuildPAC, Professional Women in Building (PWB), and Membership. Her contributions have earned her recognition as NAHB's PWB Woman of the Year in 2008. Locally, she was the president of the Greater Birmingham Association of Home Builders in 2013 and was inducted into its Hall of Fame in 2008.
In her role as the 2023 Chairman of the Board of Directors for NAHB, Alicia Huey's impact is significant. Her extensive experience and deep understanding of the home building industry make her a valuable leader in shaping the organization's direction and policies. She has a proven track record of active involvement in various committees, demonstrating her commitment to the industry and the association.
Her leadership role also extends to her community involvement, as she has volunteered with Habitat for Humanity for a decade, serving as the chair of the Habitat for Humanity of Greater Birmingham from 2012-2014. As chairman, Huey will likely continue to advocate for the home building industry, influence policy, and drive initiatives that support the growth and sustainability of the sector. Her role is crucial in navigating the challenges and opportunities that arise in the ever-evolving housing market.
What is modular construction?
Modular construction is a technique where building components are manufactured in a factory, then transported to a site and connected into place. This approach can cover a wide variety of structural elements, including walls, window frames, pipes, entire rooms, and much more. Most materials, including timber, concrete, steel, and aluminum, can be prefabricated. Once these materials are at the site, construction workers simply connect them according to a plan. All manufacturers must comply with building codes as for traditional buildings.
Modular construction has existed for over 100 years and was relatively popular in the United States after World War Two. However, modular buildings became less popular as clients considered them less attractive and poorly designed compared to traditional buildings. Over the past decade, there has been sustained growth in interest in this approach thanks to advances in technology and improved techniques. Modular manufacturers can now produce more attractive multi-family units, hospitals, schools, hotels, and desirable individual homes.
The benefits of modular construction include accelerated project timelines, avoidance of weather issues, reduction of waste, minimization of pollution and disruption, and increased safety on construction sites.
Is modular construction on the rise in USA?
modular construction is indeed on the rise in the United States. According to an article on PlanRadar, the modular construction market in the U.S. achieved almost $40 billion in revenue in 2019, which was a 10% increase from that generated in 2016. Industry experts expect continued growth at a compound annual growth rate (CAGR) of 4% until 2026.
Modular construction is a technique where building components are manufactured in a factory, then transported to a site and connected into place. This approach can cover a wide variety of structural elements, including walls, window frames, pipes, entire rooms, and much more. The manufacturing process is significantly faster than designing and engineering on-site, all components arrive on-site ready to go, so contractors simply need to put them into place.
The benefits of modular construction include accelerated project timelines, avoidance of weather issues, reduction of waste, minimization of pollution and disruption, and increased safety on construction sites. However, there are also challenges to overcome before the technique goes mainstream, including reskilling and changing processes across the industry, overcoming perception problems, and sourcing and scaling issues.
There are some 200 modular construction companies in the U.S., and the technique has been used in several high-profile buildings, including the 168-room AC Marriott in Manhattan. However, currently, less than 4% of housing in the U.S. is fabricated off-site, compared to around 45% in Scandinavia or 15% in Japan.
What are the advantages of using modular construction techniques?
Modular construction is a method where a building is constructed offsite, under controlled conditions, using the same materials and designing to the same codes and standards as conventionally built facilities, but in about half the time. Here are some of the advantages and challenges of using modular construction techniques:
Advantages
Speed of Build: Modular building projects can be completed 30-50% quicker than traditional construction methods. The indoor construction process can take place alongside site and foundations work, and there's no need to worry about weather delays.
Offsite Construction: Modular buildings are constructed offsite in modules and are then brought to your site in flat-packed panels, ready to build. This ensures better construction quality management and less disruption.
Minimal Impact on Your Business: Modular construction removes 80% of the construction activity away from the actual site location, so you can keep your business running smoothly with minimal impact and disruption.
Eco-friendly Materials: Modular buildings are built with eco-friendly building materials and are leading the market with the use of recycled materials. The offsite construction process ensures less waste too.
Cost-effective: Modular constructions are very cost-effective with flexible payment options available and a shorter construction time. The design service is often included too, so you don't need to worry about architect costs on top of building expense.
High Quality Construction: The nature of indoor construction means that quality and safety is guaranteed and the building materials are protected from moisture and weather during the construction process.
Challenges
Mass Production Limited Variety: A modular approach on scale is better the more uniform and repetitive the spaces and products. Trying to create distinct or non-repetitive modules reduces and potentially defeats the time and cost advantages.
Higher Amount of Complex Decisions Front Loaded Design: Modular demands that more decisions and greater design and engineering be completed up front in the process. It requires architects, engineers, and contractors to be familiar with the intricacies of the modular fabrication and erection stages.
Approval Process Can Be Complicated: All projects must meet federal, state, and local laws and codes. However, the codes that are applicable change based on method. Some states and local jurisdictions are more favorable to modular production than others.
Risk Is on Few Suppliers: You're concentrating execution risk for the project into one or a few suppliers. Modular manufacturers have mostly focused on making single-family homes as their bread-and-butter products. While the number of companies producing commercial and multifamily products is growing, it's still very limited.
Transportation Costs Risk: Since modules are prefabricated in a factory miles from the job site, they need to be transported either directly to the job site or staged at a place nearby and then set in place. One mishap during transportation and the entire module could need significant repairs or replacement.
Difficult Financing Process: Modular construction requires purchasing and making things on a faster timeline. The bills are usually much larger earlier in the construction period than investors and lenders may be used to seeing and paying
How steel price fluctuations affect construction in United States
The fluctuation of steel prices significantly impacts the construction industry in the United States. The rising cost of steel has become a significant pain point for the construction industry. The price of steel has increased by over 200% since the start of the COVID-19 pandemic. This surge in price has led to increased costs for construction projects, causing some to be delayed or even cancelled. The price increase is due to a variety of factors, including increased demand, supply chain disruptions, and increased raw material costs.
In addition to the direct impact on construction costs, the rising steel prices also have indirect effects. For instance, it can lead to increased costs for other materials, as steel is used in the production of many other construction materials. It can also lead to increased labor costs, as contractors may need to hire more workers to handle the increased workload caused by the need to use more steel.
The price of steel is influenced by supply and demand, the prices of steelmaking raw materials like iron ore and coking coal, and the price of oil and gas, as steelmaking is an energy-intensive process. Geopolitical tensions and state-mandated measures to reduce carbon emissions can keep the price of raw materials high, which in turn keeps steel prices high.
In terms of the future outlook, steel prices could potentially stay around the $800/metric tonne level throughout Q4 2022 and extend into 2023. However, the projections are subject to high uncertainty due to factors such as energy shortages, geopolitical instability, and market volatility that the only strong upside risk to steel prices through the end of 2022 is if energy shortages become so severe that steel production is cut severely.
The fluctuation of steel prices has a significant impact on the construction industry in the United States. It affects the cost of construction projects, the cost of other materials, and labor costs. The future outlook for steel prices is uncertain, with potential for continued high prices due to various factors.
The construction market in the USA can be segmented into various sectors including retail, commercial, manufacturing, residential, and others. Market segmentation in the construction community is the process of splitting up and evaluating the multitude of project opportunities in order to identify the target markets that will be most profitable.
Identifies five core elements to consider when building a strategic plan for market segmentation:
Target Markets: The defined outcome or sum of your analysis of the other five elements.
Geographic Areas: This element defines how far from your main location or branch offices you want to attack.
Industry Segments: The construction industry is broken up into three major buckets - residential, nonresidential, and nonbuilding.
Services or Scopes: Start with your core competencies which in the AEC community is typically your primary NAICS codes.
Contract Types: Do you want to be the prime contract holder only or are you comfortable as a subcontractor? Are you interested in design/build, construction manager at risk, PPPs, or design/bid/build?
Advanced visualization - benefits, constraints from a builder and sales team perspective
Xenonstack:
Benefits: Advanced visualization techniques help in understanding complex data, identifying patterns and correlations, and making data-driven decisions. They also enable real-time data monitoring and predictive analysis.
Constraints: The challenges include dealing with large volumes of data, ensuring data quality and accuracy, and the need for skilled professionals to interpret the visualizations.
Builder's Perspective: From a builder's perspective, the focus is on creating visualizations that are easy to understand, easy to modify, interactive, and customizable. They also need to ensure that the visualizations can handle real-time data and are scalable.
Sales Team Perspective: For sales teams, advanced visualization techniques help in tracking sales performance, understanding customer behavior, identifying market trends, and forecasting sales.
IT Convergence:
Benefits: Data visualization can help sales teams to quickly identify trends and patterns, track performance against targets, and make data-driven decisions. It can also improve communication and collaboration within the team.
Constraints: The challenges include the need for accurate and up-to-date data, the risk of misinterpreting the data, and the need for training to use the visualization tools effectively.
Sales Team Perspective: For sales teams, data visualization can provide insights into sales performance, customer behavior, and market trends. It can also help in forecasting sales and planning strategies.
What is MIT Real Estate Innovation Lab?
The MIT Real Estate Innovation Lab (REIL) is a research lab dedicated to innovation in the built environment. Its primary objective is to create a community of multidisciplinary researchers for developing academic work on innovation that impacts the development of the built environment. The lab aims to identify innovative products, processes, and technologies that enable better growth for the built environment.
The lab's work is centered around the 21st-century innovation for the built environment, which is linked to the development of digital platforms, products, and processes. Development, design, planning, and media are reshaping the built environment through innovative technologies. The lab's role is to keep track of, understand, synergize with, and even assist this revolution.
The lab also aims to produce statistical and empirical evidence of approaches that work in the built environment and translate these innovations into widespread use. It brings together scholars and practitioners to see the full landscape of the frontier of the built environment.
The lab collaborates with industry and corporate partners, such as real estate development and construction companies, big data firms, and architecture firms. Its founding industry partner is JLL, a leading professional services firm specializing in real estate. JLL is working with REIL to develop an open-innovation strategy to disseminate academic research to the urban technology community.
Who is leading innovative research in construction in the world?
The Real Estate Transformation Lab at the MIT Center for Real Estate is one of the leading entities conducting innovative research in construction worldwide. The lab leverages technological advances and emergent digital tools to support social, economic, and environmental transformations in the real estate industry.
The lab is led by Kairos Shen, who serves as the faculty director and principal investigator. The lab has two primary hubs:
Real Estate Technology Hub: This hub is led by James Scott and Steve Weikal. It focuses on the application of technology in the real estate sector.
Private-Public Partnership and Civic Technology in Innovative Development: This hub is led by Kairos Shen and focuses on his interest in private-public partnerships and the use of civic technology in innovative development.
The lab's work is aimed at mediating private development with public planning and exploring the potential of technology to transform the real estate industry. It collaborates with industry and academic partners to conduct research and develop innovative solutions.
What is the global construction market?
The global construction industry is a significant sector that contributes trillions of dollars to the world economy. According to Oxford Economics, the global construction sector was valued at $10.7 trillion in 2020, with more than half of this value coming from emerging markets. By 2030, the global construction market is expected to increase by $4.5 trillion, reaching a total value of $15.2 trillion. The majority of this growth, $8.9 trillion, is expected to come from emerging markets, making them the largest region in the construction sector.
The size of the global construction market was $6.4 trillion in 2020 and is expected to reach $14.4 trillion by 2030. This projection indicates a steady growth in the revenue of the global construction industry over the next years.
The growth in the construction industry is driven by factors such as urbanization, population growth, and government spending. The industry is also being transformed by innovations in technology, including machine learning and AI, which are improving design quality, creating safer workplaces, reducing risk, and optimizing processes.
Top players in construction market in United States - size, founded year, total construction completed/under development
Here are the top players in the construction market in the United States, their size, founded year, and total construction completed/under development:
The Turner Corp
Revenue: $14.3 billion
Founded: 1902
Notable Projects: Madison Square Garden, Harvard University Science and Engineering Complex, Columbus Crew MLS Stadium, Anaheim Convention Center, Nationwide Children's Hospital Inpatient Tower
Bechtel
Revenue: $12.9 billion
Founded: 1898
Notable Projects: Hoover Dam, London City Airport, Sydney Metro, Crossrail, Hummel Combined Cycle Power Plant
Kiewit Corp
Revenue: $10.7 billion
Founded: 1884
Notable Projects: Salt Lake City University Line, Holland Performing Arts Center, Homestead Motorsports Complex, I-229 Corridor, Ghent CCR Transport Project
STO Building Group Inc.
Revenue: $9.5 billion
Notable Projects: Tecovas Inc, St. Patrick's Cathedral Restoration, Pinebridge Investments, Sage Plaza, 9th Wonder
Fluor
Revenue: $8.8 billion
Founded: 1912
Notable Projects: Buddha Tower, TransAlaska Pipeline, Gordie Howe International Bridge, CTA Red and Purple Line Modernization, San Francisco-Oakland Bay Bridge
The Whiting-Turner Contracting Co
Revenue: $8.4 billion
Notable Projects: Porsche North America Headquarters, Under Armour Performance Center Expansion, Forth Worth Zoo African Savanna, University of Virginia Rotunda Renovation, Ruby City
DPR Construction
Revenue: $7.5 billion
Founded: 1990
Notable Projects: Autodesk Headquarters, Library of Congress National Audiovisual Conservation Center, UCSF Medical Center, Biodesign Institute, Tampa International Airport Main Terminal Modernization
Skanska USA
Revenue: $6.4 billion
Notable Projects: RBM Development Company, James A. Farley Building Redevelopment, University of Cincinnati Fifth Third Arena, 733 10th Street, The Alamo Colleges District Support Operations Administration Complex
Clark Group
Revenue: $6.3 billion
Founded: 1906
Notable Projects: LACMA Permanent Collection Building, New Terminal at Kansas City International Airport, Aztec Stadium, Seattle Convention Center, Long Beach Civic Center
AECOM
Revenue: $6.3 billion
Founded: 1990
Notable Projects: One World Trade Center, One Shenzhen Bay, High Speed Two, Warner Brothers World, One Vanderbilt Avenue
References:
Editor's Pick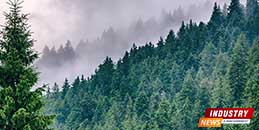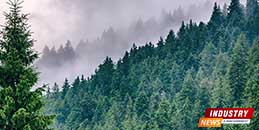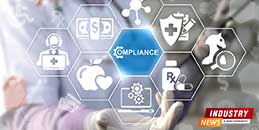 PODCASTS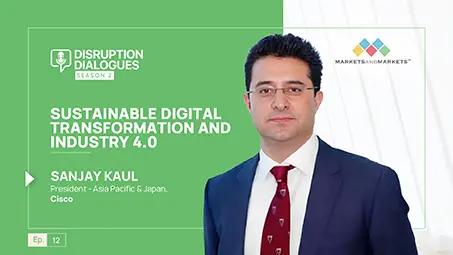 Sustainable Digital Transformation & Industry 4.0
Sanjay Kaul, President-Asia Pacific & Japan, Cisco, and host Aashish Mehra, Chief Research Officer, MarketsandMarkets, in conversation on unraveling 'Sustainable Digital Transformation and Industry 4.0'
11 July 2023|S2E12|Listen Now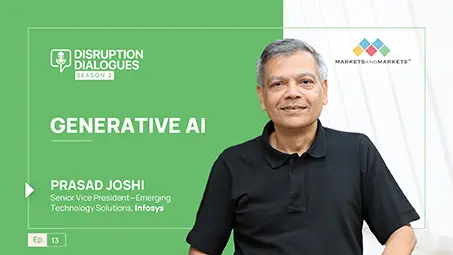 Generative AI
Prasad Joshi, Senior Vice President-Emerging Technology Solutions, Infosys, and host, Vinod Chikkareddy, CCO, MarketsandMarkets, in exploring the recent advances in AI and the generative AI space.
7 Nov 2023|S2E13|Listen Now
Building Information Modeling Market

$7.9 BN
2023

$15.0 BN
2028
Advocacy is a key component of NAHB's work. The association actively lobbies Congress, the White House, and federal agencies on behalf of its members to ensure that housing issues are at the forefront of public policy debates.
There are some 200 modular construction companies in the U.S., and the technique has been used in several high-profile buildings, including the 168-room AC Marriott in Manhattan.