Google's Climate, Environment Initiatives and Global Trends
July 19, 2023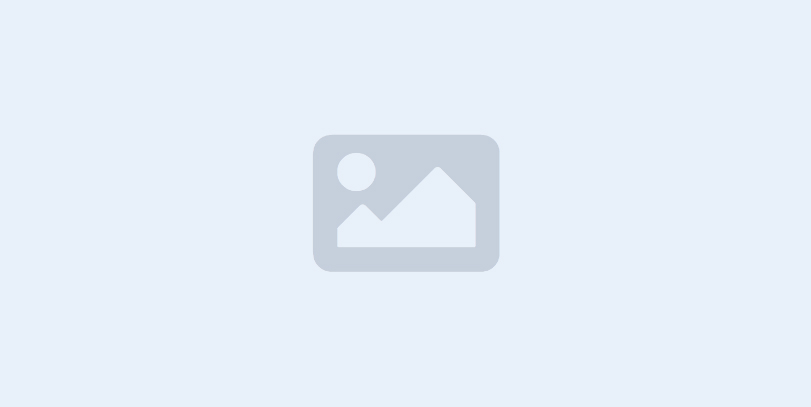 This News Covers
Google's 2023 EU Non-Financial Reporting Directive (NFRD) report emphasizes the responsibility that they have in ensuring they are sustainable and beneficial for everyone. The report is designed to provide transparency about Google's non-financial performance, particularly in areas such as environmental, social, and governance (ESG) factors.

It outlines Google's approach to managing these issues, its performance in 2023, and their goals for the future. The report is structured around the four pillars of Google's ESG framework: Responsible Innovation, Access and Opportunity, Carbon-Free Future, and Healthy Ecosystems.

MarketsandMarkets welcomes the developments and the pragmatic take on present challenges in sustainability taken by Google.

Top companies that are using AI for a greener future
Google

Google LLC is an American multinational technology company focusing on artificial intelligence, online advertising, search engine technology, cloud computing, computer software, quantum computing, e-commerce, and consumer electronics. It has been referred to as "the most powerful company in the world" and as one of the world's most valuable brands due to its market dominance, data collection, and technological advantages in the field of artificial intelligence

Sustainability Approach: Google's AI for Social Good program includes initiatives to improve energy efficiency in data centers and combat overfishing using machine learning.

Headquarters: Mountain View, California, USA.



Microsoft

Microsoft Corporation is an American multinational technology company that develops, manufactures, licenses, supports, and sells computer software, consumer electronics, personal computers, and related services.

Sustainability Approach: Microsoft's AI for Earth program supports projects in biodiversity, agriculture, water, and climate change using AI technology.

Headquarters: Redmond, Washington, USA.



IBM

IBM (International Business Machines Corporation) is an American multinational technology company that manufactures and sells computer hardware, middleware, and software, and provides hosting and consulting services.

Sustainability Approach: IBM's Green Horizon initiative uses AI and machine learning for accurate environmental forecasting and reducing air pollution.

Headquarters: Armonk, New York, USA.



OpenAI

OpenAI is an artificial intelligence research lab consisting of both for-profit and non-profit arms. OpenAI's mission is to ensure that artificial general intelligence benefits all of humanity.

Sustainability Approach: OpenAI has used machine learning to predict protein structures, contributing to advancements in biology and sustainability.

Headquarters: San Francisco, California, USA.



DeepMind

DeepMind Technologies is a British artificial intelligence subsidiary of Alphabet Inc. and research laboratory.

Sustainability Approach: DeepMind has used machine learning to optimize energy usage in Google's data centers, resulting in significant energy savings.

Headquarters: London, United Kingdom.
Insights from Top Sustainability Reports
Terrafiniti:

Sustainability Value Creation:

Sustainability is not just about reducing harm but also creating value.

Businesses should view sustainability as a strategic priority.

Integrating sustainability into core strategies drives growth, enhances brand reputation, attracts investors, and fosters long-term success.



European Environment Agency:

Major Sustainability Challenges in Europe:

Climate change, biodiversity loss, overconsumption of resources, and pollution are key challenges.

Systemic changes, including policy interventions and technological innovations, are needed to achieve sustainability goals and safeguard future generations.



Consumer Goods:

Sustainability Impact on CPG Margins:

Sustainability initiatives affect consumer packaged goods (CPG) companies' margins.

Five ways sustainability drives business value: cost savings, risk mitigation, brand enhancement, innovation, and growth.



World Bank:

Efficient Resource Use for a Livable Planet:

More efficient use of natural resources is crucial for a livable planet.

Sustainable resource management drives economic growth, reduces poverty, and improves environmental outcomes.



Zetwerk:

Supply Chain Management and Sustainability:

Sustainable practices in supply chains reduce environmental impact and improve efficiency.

Key areas: responsible sourcing, waste reduction, fair labor practices, transparency, and accountability.
These insights emphasize the value of sustainability in business and society. Prioritizing sustainability as a strategic priority enables businesses to create value, address major challenges, and drive positive change. By integrating sustainability into core strategies, businesses can achieve growth, enhance their reputation, and contribute to a more sustainable future.
The reports highlight the need for systemic changes, technological innovations, and responsible practices in various sectors to achieve sustainability goals. Furthermore, they emphasize the importance of efficient resource use, responsible supply chain management, and the role of businesses in driving positive environmental and social impacts.
What is the economic cost of unsustainable development?
Environmental Degradation

Unsustainable development often leads to significant environmental degradation.

This impacts sectors like agriculture, forestry, and fisheries, which rely on healthy ecosystems.

The cost of restoring damaged ecosystems can be very high.



Health-Related Costs

Pollution from unsustainable practices can lead to significant health costs.

Air pollution can cause respiratory diseases, leading to increased healthcare costs and reduced productivity.



Resource Depletion

Unsustainable development often involves the overuse or misuse of natural resources.

This can lead to resource scarcity and increased costs in the future.

An example is overfishing, which can deplete fish stocks, leading to higher prices and potential loss of livelihoods.



Impact of Climate Change

Unsustainable development contributes significantly to climate change.

The economic costs of climate change include dealing with extreme weather events and adapting to changing climate conditions.



Waste Management Costs

Unsustainable practices often generate significant amounts of waste.

The cost of managing this waste can be substantial.

An example is the fashion industry, which produces a large amount of waste that ends up in landfills or the ocean.



Social Costs

Unsustainable development can lead to social costs.

Poor working conditions in certain industries can lead to social unrest and potential loss of human capital.



Supply Chain Disruptions

Unsustainable practices can lead to disruptions in supply chains.

Over-reliance on non-renewable resources can lead to price volatility and supply risks.



Regulatory Risks

Companies that do not adopt sustainable practices may face regulatory risks.

These can include fines or sanctions, which can have direct economic costs.



Reputational Risks

Companies that do not adopt sustainable practices may also face reputational risks.

As consumers and investors become more conscious of sustainability, companies that do not act responsibly may lose market share or face divestment.
What are sustainability issues in business?
Sustainable Innovation

Businesses are grappling with how to adopt and implement sustainable innovations.

They are also trying to understand how to tailor these innovations to different contexts.



Circular Economy

Companies are looking for ways to integrate circularity across their operations.

This involves keeping resources in the economic system through practices such as repair and reuse.



Climate Change

Businesses are seeking ways to reduce carbon emissions and achieve "Net Zero" throughout their operations.

They are also grappling with how to measure their climate footprints.



Sustainability in Business Education

There is a push to integrate sustainability into business schools and mainstream sustainability education into all curricula.

Businesses are looking for ways to strengthen employee commitment to sustainability.



Social Justice

Businesses are trying to uphold human rights in their supply chains and empower marginalized voices in climate decisions.

This involves addressing issues like modern slavery and advancing living wages.



Sustainable Finance

Business leaders are looking for ways to fund the transition to sustainability.

They are interested in understanding funding sources from government and the ESG investing boom.



Pollution

Pollution, particularly from the burning of fossil fuels, is a major issue affecting businesses.

It can lead to health problems in the workforce and the depletion of usable resources.



Depleting Natural Resources

Overuse of natural resources can lead to scarcity, which can increase production costs and affect the availability of products.



Habitat Destruction

Habitat destruction can lead to loss of employees due to relocation following destruction of homes, and loss of product due to destruction of natural resources.



Overpopulation

Overpopulation can lead to lower education rates and low-income rates, reducing the talent pool of an educated and qualified workforce.



Improper Waste Disposal

Improper waste disposal can lead to pollution of land, water, and air, and can have serious health consequences for employees and those living in areas surrounding production plants.

It can also lead to fines and penalties from government bodies.
These issues highlight the importance of sustainability in business operations and the need for businesses to take proactive steps to address these challenges.
Fashion industry's Sustainability challenges in 2023
Sustainability, Greenwashing, and Textile Waste

The fashion industry is known for its significant environmental footprint, including carbon emissions, water usage, chemical pollution, and waste generation.

Greenwashing exacerbates the challenge of sustainability in fashion by misleading consumers with false or exaggerated claims.

Fast fashion's emphasis on low-cost, disposable clothing leads to shorter product lifecycles and increased waste generation.



Supply Chain Bottlenecks

Supply chain operations continue to be disrupted by a variety of factors, including geopolitical conflicts, inflationary pressures, extreme weather related to climate change, and other unforeseen issues.

These disruptions can affect how products are accessed and transported to their intended locations, cause port delays, decrease the availability of containers and ocean freight, and increase pricing.



Product Lifetime Management

Product lifecycle management (PLM) ensures the efficiency of a company's supply chain management and the final success of its goods in the marketplace.

Artificial intelligence, machine learning, and the Internet of Things (IoT), cloud-based PLM digital solutions are anticipated to play a significant role in fostering product innovation and optimization.

Fit Issues and Changing Consumer Desires

Fit and style issues are two of the most common causes of high return rates.

Shoppers favor gender fluid fashion and gender neutral fit, requiring fashion businesses to make adjustments to meet the needs of the new clientele.



Cyber Attack Resilience

Retail is the fourth most targeted industry, with the average breach costing $3.28 million.

Brands must actively manage cyber risk throughout the value chain, taking into account how data is handled from collection through use and disposal.



Inflation and Raw Materials Prices

The impact on the global economy is already obvious: the 6.1 percent GDP growth reported in 2021 will likely fall below 3 percent in 2022 and to about 2.5 percent in 2023.



Lack of Qualified Employees

The ongoing hunt for skilled staff, challenging for years, will be the key problem of the coming year.

To recruit talent, the garment business must raise the minimum wage, abolish unpaid internships, and employ from a broader range of backgrounds.



Time-to-Market

Time-to-market refers to the speed at which a fashion product goes from concept to being available for sale.

Delays or inefficiencies in any of these stages can impact the overall time-to-market.



Retailers Embracing Rental

Major retailers are integrating resale onto their websites due to the growing demand for second-hand items.

Retailers like Selfridges, MatchesFashion, and Harrods are now offering customers the opportunity to loan luxury pieces.



Recycling Technologies Scaling Up

Less than one per cent of garments are currently turned into new clothes again.

Innovators like Swedish company Renewcell are working to change this with recycled fibre Circulose that's made from 100 per cent textile waste.



Moving Towards Regenerative Materials

Brands are looking to adopt more regenerative fibres – materials that are produced in a way that's beneficial for ecosystems and improves biodiversity.

A Greenwashing Crackdown

There has been a tougher stance on greenwashing, with authorities cracking down on general terms such as "ecodesign" and "conscious".



Stronger Protection for Garment Workers

There's been a push for stronger protections for garment workers within the industry.

The Garment Worker Protection Act in California officially came into effect at the start of 2022.
Sustainability in Supply Chains across the World in 2023
Resiliency, Sustainability, and Visibility:

These are the three key expectations for supply chains in 2023. Companies are expected to invest in technologies that provide real-time visibility into their supply chains, which will help them to respond more quickly to disruptions and make their supply chains more resilient. Sustainability is also a major focus, with companies looking to reduce their carbon footprints and make their operations more environmentally friendly.



Digital Transformation:

Digital transformation is playing a key role in making supply chains more sustainable. Technologies like AI, IoT, and blockchain are being used to improve efficiency, reduce waste, and increase transparency. These technologies are also helping companies to better track and manage their environmental impact.



Moving Target of Sustainability:

Supply chain sustainability is a moving target, with different issues rising and falling in importance each year. The issues can be grouped into two categories: environmental (climate change, water conservation, biodiversity protection) and social (diversity, equity, inclusion, fair pay, fair trade, worker safety). The focus areas within supply chain sustainability that are top of mind today among various stakeholders aren't necessarily likely to be the pressing issues next year, or the year after.



Collaboration and Data Collection:

These are constants of growing importance in supply chain sustainability. Some sustainability practices are more common than others. The firms surveyed show that company codes of conduct, supplier codes of conduct, and supplier audits represent the "buy-in," or table stakes to pursuing supply chain sustainability. These fundamental steps make sense because codifying a firm's sustainability priorities and ensuring that they're respected within and beyond its boundaries are imperative first steps.



Tracking Emissions:

Companies are also focusing on tracking and measuring their Scope 1, Scope 2, and Scope 3 emissions. This is challenging, especially since Scope 3 emissions by definition cross firm boundaries. But without this measurement, firms won't be able to manage their net-zero carbon-emission goals.
Impact on Profitability of Sustainable Practices
Sustainability and Value Creation:

Sustainability initiatives correlate with good financial performance and can even contribute to it. Companies with high environmental, social, and governance (ESG) ratings have lower costs of debt and equity. High ESG-rated companies outperform the market in the medium (3-5 years) and long term (5-10 years).



Efficiency and Performance:

Resource efficiency is a strong indicator of superior financial performance. Companies that use resources more efficiently tend to perform better financially.



Investor Interest:

Socially responsible investment has grown significantly, with over $13 trillion invested globally in assets that incorporate ESG metrics. This growth suggests that investors are increasingly interested in socially responsible companies.



Organizational Practices:

To effectively implement sustainability initiatives, companies need to identify issues, set priorities, establish specific and measurable goals, make a strong business case for sustainability, and create accountability.



Value Creation:

Companies that integrate sustainability into their operations see immediate benefits, encouraging them to do more. The value at stake from sustainability issues can be as high as 25-70% of earnings before interest, taxes, depreciation, and amortization).



Risk Management:

Over half of the companies cited long-term risks to their business as a reason for pursuing sustainability. These risks include reputational risk, regulatory problems, and operational risks.
Investments in Sustainability in 2023
According to the Sustainable Investing Trends Outlook 2023 report by Morgan Stanley, the global market for sustainable investments is estimated to reach $53 trillion in 2023, up from $30.7 trillion in 2018.


The ESG Outlook 2023 report by J.P. Morgan highlights the increasing integration of ESG factors into investment strategies. It is projected that ESG-themed investments will reach $45 trillion globally in 2023, accounting for around half of all professionally managed assets.


The Center for Sustainable Business at NYU Stern School of Business published a report titled "Center for Sustainable Business 2023 Impact Investors Report," projecting that impact investments, aiming for measurable social and environmental impact alongside financial returns, will grow to $1.2 trillion in 2023.


The World Investment Report 2023 by UNCTAD states that global foreign direct investment (FDI) flows are expected to recover and reach $1.5 trillion to $2 trillion in 2023 after declining by 35% in 2020 due to the COVID-19 pandemic. The report emphasizes the importance of harnessing investment for sustainable development, including the achievement of the SDGs.


The Nasdaq article on the "New Impact Frontier" in 2023 indicates that impact investing is gaining momentum, with impact investing assets expected to grow to $2 trillion by 2023.


According to the "World Environment Day 2023" article on LiveMint, sustainable investments have seen significant growth, with an estimated $40 trillion in assets under management globally.


The Amazon Sustainability Report 2022 reveals that Amazon has committed to investing $2 billion in the Climate Pledge Fund to support companies and projects working on sustainable solutions to address climate change.
World's Leading Companies' Sustainability Initiatives
Google:

Area under coverage: Google has various data centers worldwide, such as the one in Hamina, Finland.

Location: Hamina, Finland.

Power Generation Capacity: The exact power generation capacity is not specified, but Google's data centers are powered by renewable energy sources.



Apple:

Area under coverage: Apple has data centers globally, including facilities in Maiden, North Carolina.

Location: Maiden, North Carolina, United States.

Power Generation Capacity: The Maiden data center has a solar farm that generates 40 MW of clean energy.



Amazon:

Area of Plant: Amazon operates data centers across different locations, including Northern Virginia.

Location: Northern Virginia, United States.

Power Generation Capacity: The exact power generation capacity is not specified, but Amazon aims to power its data centers with renewable energy sources.



NRG Energy:

Area of Plant: NRG Energy operates various renewable energy power plants, such as the Ivanpah Solar Power Facility.

Location: California, United States.

Power Generation Capacity: The Ivanpah Solar Power Facility has a power generation capacity of approximately 377 MW.



Microsoft:

Area of Plant: Microsoft operates data centers globally, with locations like Quincy, Washington.

Location: Quincy, Washington, United States.

Green Power Capacity: The exact green power capacity is not specified, but Microsoft's data centers aim to be powered with 100% renewable energy.
What UN has done in 2023 to achieve the SDGs
Sustainable Investing Trends and ESG Outlook:

The UN has recognized the importance of sustainable investing and environmental, social, and governance (ESG) factors in driving sustainable development. Reports from Morgan Stanley, J.P. Morgan, and NASDAQ highlight the growing interest and significance of sustainable investing in 2023. The UN has actively engaged with investors, financial institutions, and stakeholders to promote responsible and sustainable investments.



World Environment Day and Sustainable Investment:

On World Environment Day, the UN emphasized the need for sustainable investment and the incorporation of ESG factors in decision-making. The UN highlighted that sustainable investments can contribute to both environmental protection and financial returns. LiveMint's article underscores the global movement towards sustainable investing, with $40 trillion in assets under management globally.



World Investment Report 2023:

The UNCTAD's World Investment Report 2023 examines the role of investment in achieving the SDGs. The report emphasizes the need for transformative investment to address sustainable development challenges and promote inclusive growth. It provides insights into investment trends, policy frameworks, and strategies to mobilize investment for sustainable development.



Center for Sustainable Business Initiatives:

Stern School of Business at NYU published the Center for Sustainable Business 2023 Impact Investors Report, which highlights the role of impact investors in advancing the SDGs. The UN has collaborated with academic institutions, such as NYU, to foster research and knowledge sharing on sustainable business practices and their impact on achieving the SDGs.



Corporate Sustainability Reports:

Amazon and RGA (Reinsurance Group of America) released their sustainability reports, showcasing their efforts towards sustainable development. These reports reflect the growing trend of businesses aligning their strategies with the SDGs. The UN has encouraged companies to adopt sustainable practices, reduce carbon emissions, promote social responsibility, and enhance transparency and accountability in their operations.
What are UN Principles for Responsible Investment?
History

The UN PRI was launched in 2006 with 77 signatories. By 2022, it had grown to over 5,000 signatories controlling over $120 trillion of assets, making up a large majority of the global asset management industry.



Activities

The principles encourage investors to:

Incorporate ESG issues into investment analysis and decision-making processes.
Be active owners and incorporate ESG issues into their ownership policies and practices.
Seek appropriate disclosure on ESG issues by the entities in which they invest.
Promote acceptance and implementation of the principles within the investment industry.
Work together to enhance their effectiveness in implementing the principles.
Report on their activities and progress towards implementing the principles.

Investments Encouraged

The UN PRI encourages investments that align with the principles and contribute to a more sustainable global financial system. This includes investments in companies and projects that incorporate ESG issues into their operations and decision-making processes.



Key Signatories

Key signatories of the UN PRI include some of the world's largest and most influential investment firms, such as Schroders, a global investment manager. Coca-Cola and eight of its bottling partners also formed a $137.7 million venture capital fund focusing on sustainability investments.



Impact

The UN PRI has significantly contributed to the development of a more sustainable global financial system. It has increased transparency and disclosure on ESG issues by companies and encouraged collaboration among investors to enhance their effectiveness in implementing the principles. Despite the challenges of transitioning to a more sustainable investment landscape, the UN PRI continues to play a pivotal role in shaping the future of sustainable investment.
What are ESG investment assets?
ESG investment assets refer to investments made in companies or projects that perform well on environmental, social, and governance (ESG) criteria. These investments are made with the intention of generating positive, measurable social and environmental impact alongside a financial return. ESG investments can include a wide range of asset classes, such as stocks, bonds, real estate, and private equity.
2023: Dollar Value of ESG Investments Under Management
According to a report by US SIF, an industry association representing the sector, U.S.-based institutional investors and money management firms with sustainability strategies cited climate change and carbon reductions as their top priority in 2022. ESG-focused money managers applied climate change policies across $3.4 trillion in assets and fossil fuel divestment across $1.2 trillion in assets.
However, the overall market for ESG investments has seen a contraction. The report identified $8.4 trillion in U.S. investment assets at the beginning of 2022 held by firms that factor ESG into their decisions. This was a significant decrease from the $17.1 trillion in ESG assets under management recorded in 2020.
The decline in ESG funds was likely caused by regulatory pressures, according to US SIF. Over the past two years, the U.S. Securities and Exchange Commission has been cracking down on misleading ESG claims that prompted many firms to withdraw their sustainability funds.
Despite this, the report identified 497 institutional investors, 349 money managers, and 1,359 community investment institutions that use ESG criteria in their portfolio selection. Together, their assets under management represent 13% of the total U.S. market.
Impact of Google Maps Eco-friendly Routing
Google Maps has introduced an eco-friendly routing feature in nearly 40 countries across Europe. This feature allows users to choose a route optimized for lower fuel consumption, which not only helps save money on fuel but also reduces carbon emissions. The feature is designed to show both the fastest and the most fuel-efficient route, allowing users to make an informed choice based on fuel savings and time difference.
Since its launch in the US and Canada, eco-friendly routing is estimated to have helped remove more than half a million metric tons of carbon emissions, equivalent to taking 100,000 fuel-based cars off the road.
In the coming weeks, Google plans to make it possible for drivers to select their engine type (petrol or gas, diesel, hybrid, or electric vehicle) in order to get the most accurate fuel or energy efficiency estimates. This technology is made possible thanks to insights from the US Department of Energy's National Renewable Energy Laboratory (NREL) and data from the European Environment Agency.
Google Maps also offers other sustainable choices such as finding nearby EV charging stations, bike and scooter shares, and providing detailed cycling route information. It also provides turn-by-turn directions for pedestrians and real-time public transport information.
Is it easy to measure sustainability efforts and impact?
The document you provided is a survey conducted by Google Cloud on sustainability efforts among CXOs (Chief Experience Officers). Here are some key points from the document:
Difficulty in Measuring Sustainability Efforts: The survey indicates that measuring sustainability efforts and their impact is not an easy task. Many organizations face challenges in accurately quantifying their sustainability initiatives. This is due to a lack of standardized metrics and the complexity of tracking various aspects of sustainability.
Data and Technology: The use of data and technology can significantly aid in measuring sustainability efforts. However, many organizations are still in the early stages of leveraging these tools for sustainability measurement.
Importance of Sustainability: Despite the challenges in measurement, the survey highlights that sustainability is a top priority for many organizations. CXOs believe that sustainability initiatives are crucial for their company's reputation, customer satisfaction, and long-term success.
Collaboration and Partnerships: The survey also emphasizes the importance of collaboration and partnerships in driving sustainability efforts. Many organizations are looking to partner with others to share best practices and resources in sustainability.
Future Outlook: Looking ahead, many CXOs are optimistic about their organization's sustainability efforts. They believe that with the right tools and strategies, they can effectively measure and improve their sustainability initiatives.
References
Editor's Pick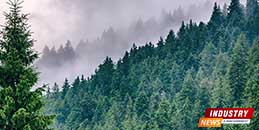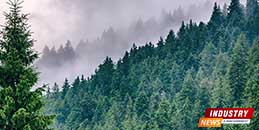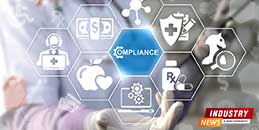 PODCASTS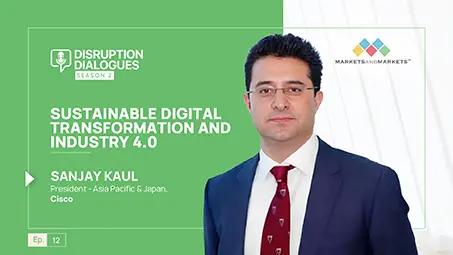 Sustainable Digital Transformation & Industry 4.0
Sanjay Kaul, President-Asia Pacific & Japan, Cisco, and host Aashish Mehra, Chief Research Officer, MarketsandMarkets, in conversation on unraveling 'Sustainable Digital Transformation and Industry 4.0'
11 July 2023|S2E12|Listen Now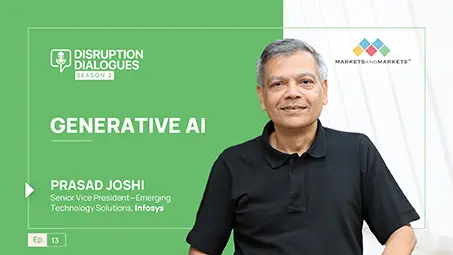 Generative AI
Prasad Joshi, Senior Vice President-Emerging Technology Solutions, Infosys, and host, Vinod Chikkareddy, CCO, MarketsandMarkets, in exploring the recent advances in AI and the generative AI space.
7 Nov 2023|S2E13|Listen Now