Economics of Cancer Care: Cost, Treatment Efficacy, World Leading Research and More
July 21, 2023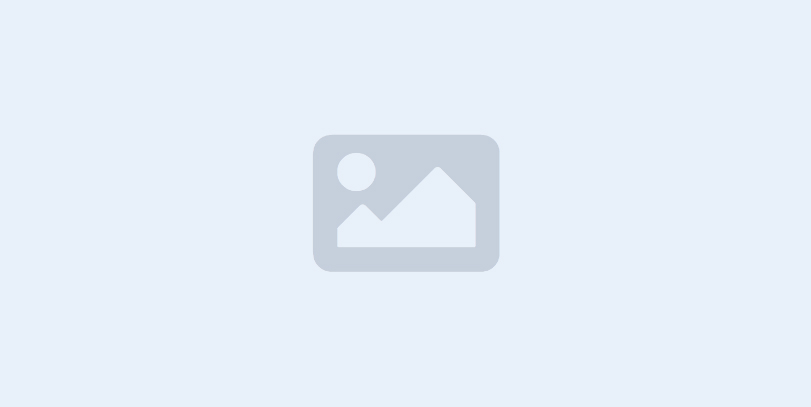 This News Covers
What are top oncology markets in the world
The global oncology market is a rapidly evolving field with significant advancements in diagnosis and treatment strategies. This market is driven by the increasing prevalence of various types of cancer, growing awareness about early detection, and the continuous development of novel cancer therapies.
The United States holds the largest share of the global oncology market, owing to its advanced healthcare infrastructure, extensive research and development activities, and the presence of leading pharmaceutical and biotechnology companies. Europe follows closely behind, with countries like Germany, France, and the UK leading the way in cancer research and treatment.
The Asia-Pacific region is also witnessing substantial growth in the oncology market, with countries like China, Japan, and India investing heavily in healthcare infrastructure and cancer research. The Middle East and Africa, although currently smaller markets, are showing promising potential with increasing healthcare expenditure and growing awareness about cancer.
The oncology market is characterized by a robust pipeline of therapeutic agents and a growing emphasis on personalized medicine. The market encompasses various types of treatments including chemotherapy, targeted therapy, immunotherapy, hormonal therapy, and others. The advent of precision medicine and advancements in genomic sequencing have paved the way for targeted therapies, which is a major trend in the market.
Google, IBM, Microsoft's Initiatives in Oncology
Google's DeepMind and Moorfields Eye Hospital: Google's DeepMind has partnered with Moorfields Eye Hospital in the UK to develop an AI system that can identify over 50 eye diseases with 94% accuracy. This AI system uses deep learning algorithms to analyze 3D scans of patients' eyes, providing a quick and early diagnosis that can prevent severe eye diseases.


IBM Watson Health: IBM's Watson Health has been making strides in AI for oncology. Watson for Oncology is trained by Memorial Sloan Kettering and provides physicians with evidence-based treatment options. Watson for Genomics leverages AI to analyze genetic alterations in a tumor and provides potential treatment options based on the latest medical literature.


Microsoft's Project Hanover: Microsoft's Project Hanover uses machine reading and AI to help oncologists stay up to date with the latest medical research. The project aims to create an AI that can read, understand, and interpret the biomedical literature, which is growing at a rate of more than two million new articles per year.


Tempus Labs: Tempus Labs, a technology company focused on precision medicine, uses AI to gather and analyze clinical and molecular data. Their platform, TempusONE, provides doctors with actionable insights for patient care, including treatment options and clinical trial opportunities.


PathAI: PathAI uses AI to assist pathologists in diagnosing disease from pathology slides. Their platform aims to increase accuracy and consistency in disease diagnosis, prognosis, and prediction of response to therapy, with a focus on oncology.
While these advancements are promising, the integration of AI in medical oncology is still in its early stages. The future of AI in oncology holds immense potential, from improving diagnostic accuracy to personalizing treatment plans, and even predicting patient outcomes. However, these advancements also bring challenges, such as the need for large, high-quality datasets for training AI models, and the need to ensure the ethical use of AI in healthcare.
Which are the largest oncology specialist hospitals in USA?
University of Texas MD Anderson Cancer Center

City: Houston
Country: United States
Bed Size: 621
Founding Year: 1941
Department Head: Peter WT Pisters, M.D. (President)
About: The University of Texas MD Anderson Cancer Center is one of the original three comprehensive cancer centers in the United States. It has been ranked the nation's leading cancer hospital for the past 13 years. The center is renowned for its research-driven patient care and prevention.



Memorial Sloan Kettering Cancer Center

City: New York City
Country: United States
Bed Size: 514
Founding Year: 1884
Department Head: Dr. Craig B. Thompson (President and CEO)
About: Memorial Sloan Kettering Cancer Center is the world's oldest and largest private cancer center. The center is known for its exceptional patient care, innovative research, and outstanding educational programs.



Mayo Clinic

City: Rochester
Country: United States
Bed Size: 1,265
Founding Year: 1889
Department Head: Information not readily available
About: Mayo Clinic is recognized for high-quality patient care, research, and education. The Mayo Clinic Cancer Center is a National Cancer Institute-designated comprehensive cancer center with a multisite presence.



DanaFarber Brigham and Women's Cancer Center

City: Boston
Country: United States
Bed Size: 150
Founding Year: 1947
Department Head: Laurie H. Glimcher, MD (CEO)
About: DanaFarber Cancer Institute is a principal teaching affiliate of Harvard Medical School. The Institute is known for its unique blend of research and patient care, which allows for rapid improvements in cancer treatment.



UCLA Medical Center

City: Los Angeles
Country: United States
Bed Size: 466
Founding Year: 1955
Department Head: Dr. Michael Teitell (Director of JCCC)
About: UCLA Health has been providing healthcare services since 1955. The UCLA Jonsson Comprehensive Cancer Center (JCCC) is one of the nation's comprehensive cancer centers, designated by the National Cancer Institute.
Which are the largest oncology specialist hospitals in Middle East?
King Hussein Cancer Center

Location: Amman, Jordan
Bed Size: Not specified
About: The King Hussein Cancer Center (KHCC) is one of the most prestigious cancer hospitals in the Middle East. The KHCC is uniquely classified by the WHO as a diseasespecific cancer center, making it the first such in the developing world and only the sixth worldwide to earn such a distinction. The team at KHCC includes 434 oncologists and consultants, 1100 oncology nurses, and 1500 technicians. The KHCC treats over 6,000 new patients each year and performs over 300 bone marrow transplants annually.



American Hospital Dubai

Location: Dubai, United Arab Emirates
Bed Size: 254 beds
Founding Year: 1996
About: The American Hospital Dubai is a private hospital providing healthcare to the highest US standards. The hospital serves patients across the region and includes several specialist centers, including the Comprehensive Cancer Center, Orthopedics and Total Joint Replacement Center for adults, The Heart Center, Diabetes Program, and Cochlear Implant Center.



Zulekha Hospital, Dubai

Location: Dubai, United Arab Emirates
Bed Size: Not specified
Founding Year: 2004
About: Zulekha Hospital, Dubai is a multispecialty hospital set up in 2004, by the Zulekha Healthcare Group. The hospital is a leading center for inpatient and outpatient treatments in Dubai and has received many awards and honors for delivering excellent healthcare services.



Saudi German Hospital, Dubai

Location: Dubai, United Arab Emirates
Bed Size: Not specified
Founding Year: 2012
About: The Saudi German Hospital, Dubai belongs to one of the largest private healthcare hospital groups known as the Saudi German Hospital (SGH) Group in the Middle East and North Africa (MENA). The SGH Group is a trusted, leading healthcare services provider in MENA. It is a multispecialty hospital that provides tertiary care in Dubai and UAE.



Dubai Hospital

Location: Dubai, United Arab Emirates
Bed Size: 610 beds
Founding Year: 1983
About: Dubai Hospital was established in 1983 and is currently a 610 bed hospital with 424 inpatient beds and 186 daycare services. Dubai hospital has more than 26 medical and surgical specialties and several subspecialties that include highly advanced critical care units.
Which are the largest oncology specialist hospitals in APAC?
Asan Medical Center

City: Seoul
Country: South Korea
Bed Size: 2700 beds
Founding Year: 1989
Medical Director Name: Not available
About: Asan Medical Center is the largest medical institution in Korea with a total of 2700 beds. The hospital has been leading the development of medicine in Korea with its commitment to medical research and training. It provides a comprehensive range of health care services, including a dedicated center for cancer treatment.



Samsung Medical Center

City: Seoul
Country: South Korea
Bed Size: 1989 beds
Founding Year: 1994
Medical Director Name: Not available
About: Samsung Medical Center was founded on November 9, 1994, under the philosophy of "contributing to improving the nation's health through the best medical service, advanced medical research, and development of outstanding medical personnel". The hospital operates a number of specialized centers, including a comprehensive cancer center.



National Cancer Center Hospital

City: Tokyo
Country: Japan
Founding Year: 1962
Medical Director Name: Not available
About: The National Cancer Center Hospital is a national institution focused on cancer patient care, research, and education. It is committed to providing the most advanced and comprehensive cancer care available today.
Which are the largest oncology specialist hospitals in Europe?
Gustave Roussy

Location: Villejuif, France
Bed Size: 460 beds
Founding Year: 1926
Department Head: Dr. JeanCharles Soria
About: Gustave Roussy is one of the world's leading cancer research institutes and the premier European Cancer Centre. It is a center for patient care, research, and teaching, and patients with all types of cancer can be treated there. The institute's missions are patient care, research, and teaching.



The Royal Marsden

Location: London, United Kingdom
Founding Year: 1851
Medical Director: Dr. Shelley Dolan
About: The Royal Marsden, together with its academic partner, The Institute of Cancer Research (ICR), forms the largest comprehensive cancer centre in Europe with a global reputation for its research and development of treatment methodologies. It offers a range of services including diagnosis, treatment, care, and support for cancer patients.



Charité Comprehensive Cancer Center

Location: Berlin, Germany
Founding Year: 1710 (Charité Hospital)
About: The Charité Comprehensive Cancer Center coordinates the treatment of cancer patients, the associated clinical and experimental research, and the training of students and physicians in the field of oncology and hematology at the Charité. It is one of the largest university hospitals in Europe.



German Cancer Research Center (DKFZ)

Location: Heidelberg, Germany
Founding Year: 1964
About: The German Cancer Research Center (DKFZ) is the largest biomedical research institution in Germany. With more than 1,000 employees, the DKFZ is one of the world's leading cancer research centers. Its goal is to unravel the causes and mechanisms of cancer development and, based on new insights, to develop novel tools for diagnosis, treatment, and prevention.
Which are some of the leading causes of cancer?
Type of Cancer and Their Causes

Lung Cancer: The most common cancer worldwide, primarily caused by tobacco smoking, which accounts for over two-thirds of lung cancer cases globally. Other risk factors include exposure to secondhand smoke, asbestos, and certain types of air pollution.


Breast Cancer: The most prevalent cancer among women. Risk factors include age, family history of breast or ovarian cancer, certain genetic mutations (BRCA1 and BRCA2), early menstruation, late menopause, and lifestyle factors such as alcohol consumption, lack of physical activity, and being overweight or obese.


Colorectal Cancer: The third most common cancer. Risk factors include age, a diet high in red and processed meats, obesity, smoking, heavy alcohol use, and certain types of inherited genetic disorders.


Prostate Cancer: The second most common cancer in men. Risk factors include age, race/ethnicity (more common in African American men), family history, and certain genetic changes.


Stomach (Gastric) Cancer: Risk factors for stomach cancer include infection with Helicobacter pylori bacteria, certain types of stomach polyps, long-term stomach inflammation, smoking, certain dietary factors (such as consuming smoked or salted foods), and certain inherited conditions.


Liver Cancer: Major risk factors for liver cancer include chronic infection with hepatitis B or hepatitis C virus, cirrhosis, certain inherited liver diseases, diabetes, obesity, and excessive alcohol consumption.



Gender-Specific Cancers

Men: Prostate and testicular cancer are specific to men. Prostate cancer risk factors include age, race/ethnicity, and family history. Testicular cancer is most common in young and middle-aged men.


Women: Breast, ovarian, and cervical cancer are specific to women. Breast cancer risk factors include age, family history, certain genetic mutations, and lifestyle factors. Ovarian and cervical cancer risks include family history, certain genetic mutations, and long-term infection with certain types of human papillomavirus (HPV).
Which are the costliest oncology treatments?
Costliest Oncology Treatments

CAR-T Cell Therapy: Chimeric Antigen Receptor T-cell (CAR-T) therapy is a type of immunotherapy where a patient's T cells are modified to attack cancer cells. It's one of the most expensive cancer treatments, costing up to $475,000 for a single infusion. The high cost is due to the complexity of the procedure, which involves extracting T cells, genetically modifying them in a lab, and reinfusing them into the patient. Despite the high cost, CAR-T therapy has shown promising results, with survival rates of up to 40% in patients with certain types of lymphomas.


Proton Beam Therapy: Proton beam therapy is a type of radiation treatment that uses protons instead of X-rays to treat cancer. It's more precise than traditional radiation therapy, reducing damage to surrounding healthy tissue. However, it's also significantly more expensive, with costs ranging from $30,000 to $120,000. The high cost is due to the need for specialized equipment and facilities. Survival rates vary depending on the type of cancer, but studies have shown it to be as effective, if not more so, than traditional radiation therapy.
Factors Increasing the Cost of Cancer Treatments
The cost of cancer treatment is influenced by several factors. The complexity of the treatment, the need for specialized equipment and facilities, and the cost of research and development all contribute to the high cost. Additionally, the cost of drugs, particularly new and innovative treatments, can be astronomical. Pharmaceutical companies often justify these prices by citing the high cost of drug development and the need to recoup their investment. However, critics argue that these prices are often inflated and contribute to the financial burden faced by cancer patients.
Innovations in Cancer Treatment
Innovations in cancer treatment are constantly emerging, with a focus on precision medicine and immunotherapy. Precision medicine involves tailoring treatment to the individual patient based on their genetic makeup. This approach has the potential to increase the effectiveness of treatment and reduce the side effects. Immunotherapy, including CAR-T cell therapy mentioned earlier, harnesses the body's immune system to fight cancer. These advancements in cancer treatment offer hope for better outcomes and improved quality of life for cancer patients.
How is artificial intelligence (AI) integrated into oncology research and patient care?
Integration of AI in Oncology Research and Patient Care
Artificial Intelligence (AI) is revolutionizing oncology research and patient care by leveraging vast data volumes and intelligent algorithms. This innovative approach accelerates the identification of potential medication candidates, enhances their efficacy, and simplifies the development of targeted treatments. The integration of AI in drug development could significantly reduce the time and cost associated with traditional methods.
Collaborations and Partnerships
Numerous collaborations have emerged between pharmaceutical corporations, technology businesses, and academic institutions, driven by the development of AI-powered platforms and tools for drug discovery and development. These partnerships aim to use AI to expedite the creation of new cancer treatments. For instance, in May 2023, the University of Sydney and Australian company Pharos Therapeutics agreed to utilize AI to advance medication discovery for cancer and rare disorders.
Challenges and Solutions
Despite the promising potential of AI in oncology, the lack of standardization presents significant challenges. Uniform data collection and annotation practices are essential in AI-driven oncology research and care. Variations in these methods can affect the performance and generalizability of AI algorithms. Standardizing these processes can enhance data quality and consistency, leading to more robust AI models. It also promotes data sharing, collaboration, and reproducibility, enabling meaningful comparisons and advancements in the field.
Efforts are underway to address this issue. Collaborative initiatives between healthcare institutions and technology companies, such as the Cancer Imaging Archive (TCIA) and industry-led consortia like the Digital Imaging and Communications in Medicine (DICOM), are striving to standardize data sharing, storage, and annotation practices in oncology imaging.
Leading Companies in AI Oncology
Several companies are leading the way in the AI in Oncology market, including Azra AI, Botkin.AI, CloudMedX Health, ConcertAI, Digital Diagnostics AI, Enlitic, GE Healthcare, Google Health, IBM Corporation, iCAD, Intel Corporation, NVIDIA, Owkin, Siemen's Healthineers, SkinVision, and Therapixel. These companies are at the forefront of AI integration in oncology, driving innovation and advancements in patient care and research.
Market Growth
The report "Oncology Information System Market by Product and Service, Application, End User (Hospitals & diagnostic imaging centers, Ablation & Cancer Care Centers, Government Institutions and Research Facilities) - Global Forecast to 2027", is estimated to grow at a CAGR of 7.6% during the forecast period. The market is projected to reach USD 11.1 billion by 2027 from USD 7.7 billion in 2022. This growth is driven by the increasing adoption of AI in various aspects of oncology, from drug discovery and development to diagnosis and treatment.
What advancements are on the horizon for AI in medical oncology
Artificial Intelligence (AI) is poised to revolutionize medical oncology, promising advancements in early detection, personalized treatment, and improved patient outcomes. AI algorithms, particularly machine learning and deep learning, are being trained to analyze vast amounts of data, including medical images, genetic profiles, and electronic health records, to identify patterns and make predictions that would be impossible for humans to discern.
AI's potential in early cancer detection is immense. Machine learning algorithms can analyze radiology images to detect tumors at their earliest stages, often before they would be visible to the human eye. Moreover, AI can help in the development of personalized treatment plans by analyzing a patient's genetic makeup and predicting their response to different therapies.
However, despite these promising advancements, there are significant challenges that could hinder AI's impact in oncology. Firstly, the quality and diversity of data used to train AI systems are critical. Biases in the data can lead to inaccurate predictions and exacerbate health disparities. Secondly, the black-box nature of many AI algorithms can make their predictions difficult to interpret, leading to resistance from clinicians who are accustomed to evidence-based practice.
Moreover, there are significant ethical and legal considerations, particularly around patient data privacy and the potential for AI to replace human jobs in healthcare. Lastly, the integration of AI into existing healthcare systems is a complex process that requires significant investment and change management.
How is AI utilized in drug development and clinical trials for cancer treatments?
Drug Discovery and Development: AI can analyze vast amounts of data to identify potential drug targets, predict drug efficacy, and even design new drug candidates. Machine learning algorithms can analyze biological data to understand the complex interactions between drugs and biological systems, which can help in identifying potential drug targets. AI can also be used to predict how effective a drug will be in treating a particular type of cancer, which can help in the early stages of drug development.


Personalized Medicine: AI can analyze a patient's genetic data to predict how they will respond to a particular drug. This can help in developing personalized treatment plans that are more likely to be effective for the individual patient. AI can also be used to identify biomarkers that can predict a patient's response to a drug, which can help in selecting patients for clinical trials.


Clinical Trials: AI can be used to design and manage clinical trials more efficiently. AI can analyze data from previous trials to predict the outcomes of future trials, which can help in designing more effective trials. AI can also be used to monitor patients during trials, to identify any adverse reactions to the drug, and to analyze the results of the trial.


Real-World Evidence: AI can analyze real-world data, such as electronic health records and insurance claims data, to understand how a drug is being used in the real world and how effective it is. This can provide valuable information that can be used to improve the drug and its use in clinical practice.
How does AI enhance the interpretation of medical imaging, such as CT scans and MRIs, for cancer diagnosis?
The Cancer Diagnosis Market, A Rapidly Evolving Landscape Driven by Technological Advancements and Increasing Global Cancer Prevalence.
Artificial Intelligence (AI) is playing a transformative role in the interpretation of medical imaging for cancer diagnosis. Here's how:
Improved Accuracy: AI algorithms, particularly those based on deep learning, can analyze medical images with a level of detail beyond human capability. They can detect subtle patterns and anomalies that might be overlooked by human eyes, leading to more accurate diagnoses. Studies have shown that AI can match or even surpass the accuracy of experienced radiologists in detecting certain types of cancers in medical images.


Speed and Efficiency: AI can analyze medical images much faster than human radiologists, providing near-instant results. This can significantly speed up the diagnostic process, enabling quicker treatment decisions and potentially improving patient outcomes. It also allows radiologists to focus on more complex cases where their expertise is most needed.


Consistency: AI algorithms provide consistent interpretations, unaffected by factors such as fatigue or bias that can influence human judgment. This can help to reduce variability in diagnoses, leading to more consistent and reliable care for patients.


Quantitative Analysis: AI can perform quantitative analysis of medical images, measuring features such as the size, shape, and texture of tumors. This can provide valuable information for tracking the progression of the disease and the response to treatment.


Integration of Data: AI can integrate and analyze data from different types of medical images (e.g., CT scans, MRIs, PET scans), as well as other clinical data. This can provide a more comprehensive view of the patient's condition, aiding in diagnosis and treatment planning.


Predictive Analytics: AI can use medical images to predict outcomes, such as the likelihood of cancer recurrence or the patient's response to treatment. This can help in personalizing treatment plans and improving patient outcomes.
References
Editor's Pick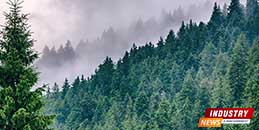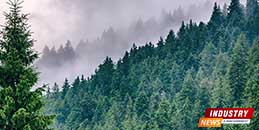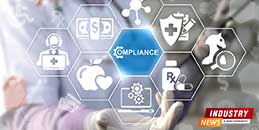 PODCASTS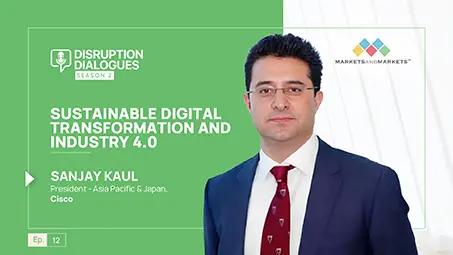 Sustainable Digital Transformation & Industry 4.0
Sanjay Kaul, President-Asia Pacific & Japan, Cisco, and host Aashish Mehra, Chief Research Officer, MarketsandMarkets, in conversation on unraveling 'Sustainable Digital Transformation and Industry 4.0'
11 July 2023|S2E12|Listen Now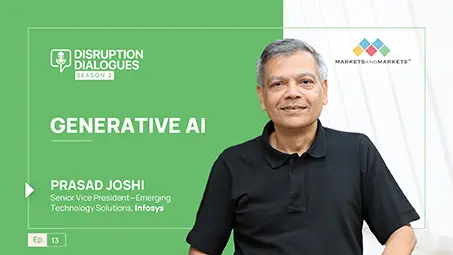 Generative AI
Prasad Joshi, Senior Vice President-Emerging Technology Solutions, Infosys, and host, Vinod Chikkareddy, CCO, MarketsandMarkets, in exploring the recent advances in AI and the generative AI space.
7 Nov 2023|S2E13|Listen Now