North American Healthcare Macro Trend – $53 Bn M&A, $1.1 Bn investments in Apr, May 2023
May 23, 2023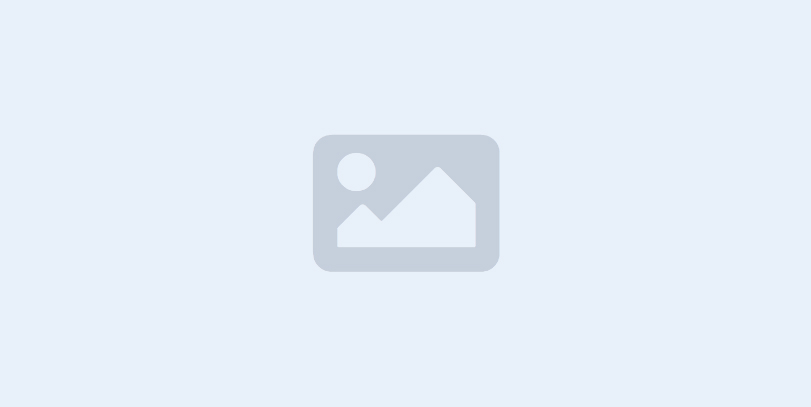 This News Covers
Healthcare is on an impressive growth trajectory, powered by the increasing incorporation of technology in healthcare delivery.
The global eHealth market, estimated at $69.5 billion in revenue in 2020, is set to swell to $193.8 billion by 2025, growing at a CAGR of 22.8% from 2020 to 2025. Meanwhile, the Healthcare IT Market is projected to skyrocket from USD 394.6 billion in 2022 to USD 974.5 billion by 2027, at a CAGR of 19.8% during the forecast period.
Healthcare Growth Story in May 2023
The industry saw acquisitions of more than $53 Bn and investments worth more than $1.1 Bn raised in just April and May month. MarketsandMarkets welcomes these industry developments and our editors share their views.
This massive growth is stimulating, as companies strive to strengthen their positions and make this world a better place.
Indeed, the advancement in digital health adoption is prominently observed in countries that exhibit certain characteristics such as solid government backing for digital health initiatives, prevalent internet and smartphone usage, an expanding population of seniors, and a heightened demand for patient-centric care.
Drawing from reports by the World Health Organization and other studies, countries leading this transformation include the United States, the UK, Singapore, and the Nordics, among others, primarily driven by these factors[1].
Biotech, Life Sciences and Digital health technologies are undeniably revolutionizing healthcare delivery, moving towards a model that is more accessible, efficient, and personalized, thereby enhancing quality and cost-effectiveness. A 2020 study published in National Centre for Biotech Medicine indicated that digital healthcare adoption has been found to improve patient care and evidence has been shared about the positive impact of different health information technologies on improving patient safety outcomes[2]
Key Trends Fueling the growth
Key trends fueling this transition are indeed Telemedicine, Mobile health apps, Electronic health records (EHRs), and the application of Artificial Intelligence (AI):
Telemedicine: Leveraging remote communication technologies to bridge the gap between patients and clinicians, telemedicine has emerged as a vital service, more so in light of the COVID-19 pandemic. Considering all its' limitations, here are some of the key target audiences for telemedicine:

Rural Populations: Telemedicine is a boon for individuals living in rural or remote areas where access to healthcare providers might be limited or require long travel times. It provides them with a means to access routine and specialized care without extensive travel.
Elderly Individuals:Elderly Individuals: Older adults, especially those with mobility issues or chronic conditions, can benefit significantly from telemedicine. It provides an easy and convenient way to regularly check in with healthcare providers without the physical and logistical challenges of regular in-person visits.
Individuals with Chronic Conditions: Patients managing chronic diseases such as diabetes, heart disease, or mental health conditions often require regular consultations with their healthcare providers. Telemedicine allows for convenient monitoring and management of these conditions from home.
Working Professionals: For individuals with tight schedules or who find it difficult to take time off work for appointments, telemedicine offers a way to consult with healthcare providers outside of traditional office hours.
Parents and Caregivers: Telemedicine can be beneficial for parents with young children or caregivers of people with special needs, who might find it challenging to arrange for care during in-person appointments.
Health-conscious Individuals: People who actively manage their health and wellness can use telemedicine for regular check-ups and consultations without the hassle of physically visiting healthcare centers.
Individuals in Areas with Provider Shortages: In regions with a scarcity of healthcare providers, especially specialists, telemedicine can bridge the gap and make specialized care accessible.

Mobile Health Apps: Mobile health applications are empowering patients to actively participate in their care management. MarketsandMarkets' analysts estimate that the global mHealth solutions market in terms of revenue was estimated to be worth $119.5 billion in 2023 and is poised to reach $395.0 billion by 2028, growing at a CAGR of 27.0% from 2023 to 2028."

The key market dynamics of mHealth solutions market are:

The mHealth solutions market is influenced by several key market dynamics that shape its growth and adoption. Four prominent dynamics are the drivers and restraints outlined below:

Drivers: Growing penetration of 4G & 5G networks to ensure uninterrupted healthcare
Restraints: Resistance from traditional healthcare providers & limited guidance from physicians
Opportunities: Growing adoption of mHeath solution in other mobile platforms
Challenges: Lack of dada security and Concerns regarding dada theft and healthcare fraud

Electronic Health Records (EHRs): EHRs provide a comprehensive and secure record of a patient's medical history, significantly improving care coordination and reducing redundant testing and medical errors. According to a study in Health Affairs, hospitals using advanced EHRs demonstrated a 27% reduction in patient safety incidents.
Artificial Intelligence (AI): From diagnostic support to drug discovery and tailored treatment plans, AI's role in healthcare is monumental and transformative. According to Accenture, key clinical health AI applications can potentially create $150 billion in annual savings for the U.S. healthcare economy by 2026.
In summary, digital health is paving the way for a more connected and efficient healthcare ecosystem. The continued collaboration of policy, technology, and healthcare will be crucial in its successful integration and scale-up.
A look at the Acquisitions in May 2023 in Healthcare Space
Pfizer -Seagan Deal worth $43 Billion

Seagen's fortunes changed when Pfizer acquired the company for $43 Billion, amounting to $229 per share.

According to a filing with the Securities and Exchange Commission, Seagen disclosed the details of its negotiations over the sale, which spanned three years. The first discussion about a potential sale took place in December 2019 when the company was known as Seattle Genetics.

Merck Prometheus deal worth $10.8 Billion

Prometheus Biosciences is a clinical-stage biotech company focused on precision medicine for immune-mediated diseases. The acquisition includes ownership of Prometheus's lead drug, PRA023, an anti-TL1A monoclonal antibody being evaluated for ulcerative colitis (UC) and Crohn's disease (CD). Additionally, a companion diagnostic test (CDx) for PRA023 is being developed.

The all-cash deal, valued at $10.8 Billion, will see Merck purchasing Prometheus for $200 per share, subject to regulatory approvals and other conditions. The acquisition is expected to be completed in the third quarter of 2023.

Merck's offer of a relatively high price for Prometheus indicates strong market interest and the possibility of competing offers. The premium offer reflects Merck's confidence in the potential of PRA023 in the field of inflammatory bowel disease (IBD) and immunology. Merck envisions PRA023 becoming a leading first-line therapy for IBD and potentially other immunological indications.
A look at the investments in May 2023 in Healthcare Space
Cowen Healthcare Investments announced the successful close of Cowen Healthcare Investments IV ("CHI IV" or the "Fund") with total committed capital of $555.6 million. CHI IV received commitments from a wide cross section of limited partners including institutional investors, wealth managers, family offices, and high net worth individuals. CHI IV will invest primarily in mid- to late-stage life sciences opportunities.[3]
Define Ventures, an early-stage venture capital firm focused on investing in the digital health companies, has closed two new funds totaling $460 million to invest in incubation, seed, series A and series B stage startups.[4]

San Francisco Define Ventures says it combines Silicon Valley principles with deep healthcare operating experience. Define has incubated or partnered with companies such as Hims & Hers, Unite Us, Folx Health, and Cohere Health. Its newest fundraising pushes its total assets under management to approximately $800 million.

Patient21, a four-year-old German startup that combines a digital healthcare platform with real-world brick-and-mortar clinics, has raised €100 million ($108 million) in a Series C round of funding led by Israeli VC firm Pitango, constituting a mix of equity and debt.[5]
However, while telemedicine has been on something of an upward trajectory in recent years, accelerated somewhat by the global pandemic, Patient21's platform is notable insofar as it doesn't offer a remote healthcare option like its U.S. counterpart Carbon Health. Instead, the company has developed proprietary software for managing patients, and then steers them toward its 50-plus outpatient clinics across Germany.
These are on top of the positive developments such as the 104 Mn USD net operating income by Intermountain Health – the Salt Lake City, Utah, United States based not-for-profit healthcare system.[6]
Digital Healthcare Prospects
Canada: With rising healthcare costs, acquisitions like that of WDS by Philips can help Canadian healthcare providers enhance patient engagement and outcomes in chronic diseases using digital therapeutics.
USA: Major companies in the US, like Merck and Illumina, are acquiring digital therapeutics companies to broaden their digital health offerings. This trend can significantly shape the country's digital healthcare landscape.
Germany: As German companies follow the global trend of investing in digital therapeutics, healthcare costs could be further controlled, and care delivery improved.
UK: The UK can leverage the potential of digital therapeutics to cater to a range of chronic conditions, thereby reducing healthcare costs and improving patient outcomes.
India: While India presents significant opportunities for digital therapeutics, mergers and acquisitions, similar to those in the global market, could aid in overcoming challenges related to data security and payment models.
Thailand: With an emerging digital healthcare sector, Thailand can greatly benefit from companies investing in digital therapeutics, provided data security and clear regulatory guidelines are in place.
Trends in Previous 2 years - Notable Healthcare Investments
2022 -
January 2022 witnessed healthcare titan Johnson & Johnson (J&J) making a strategic move in the burgeoning life sciences sector with a hefty $3.9 billion investment in Verily. Verily, a company at the forefront of innovating health-boosting technologies, stands to benefit enormously in its quests for advancements in digital health, precision medicine, and population health, thanks to J&J's financial bolstering.
In a similar vein, March 2022 saw Swiss healthcare conglomerate Roche investing a sizable $2.4 billion into Cirina, a pioneer in AI-fueled drug discovery mechanisms. This investment promises to turbocharge Cirina's quest for groundbreaking AI-based technologies that could potentially expedite the discovery and development of novel pharmaceuticals.
Additionally, AstraZeneca, the British-Swedish pharmaceutical firm, made a $1.2 billion investment commitment to Alector in April 2022. Alector, an organization devoted to antibody-based therapies for neurodegenerative maladies, is set to leverage this funding to innovate new treatments for ailments such as Alzheimer's and Parkinson's.
These financial commitments underscore the mounting corporate interest in the domains of digital health and precision medicine. With the potential to redefine our methods of diagnosing, treating, and managing illnesses, these technologies stand on the brink of a major breakthrough. Notably, these robust investments from the healthcare giants are set to catalyze the speed of development and subsequent integration of these novel technologies into mainstream medical practice.
In April 2021, Philips acquired Wellbeing Digital Solutions (WDS), a company focusing on developing digital solutions to enhance patient engagement and outcomes in chronic diseases. This acquisition signifies Philips' intent to bolster its capabilities in chronic disease management and remote care.
2021 -
In June 2021, Novartis entered into a definitive agreement to acquire Akili Interactive Labs, a digital therapeutics company dedicated to creating treatments for neurological and psychological conditions. This acquisition will afford Novartis access to Akili's rich portfolio of digital therapeutics programs and its pool of clinical evidence.
Merck also ventured into the digital therapeutics space by acquiring HealthPrize Technologies in January 2021. HealthPrize Technologies develops solutions aimed at aiding patients with medication adherence. This acquisition underlines Merck's commitment to enhancing its digital health offerings and consolidating its market presence.
Furthermore, Illumina announced in January 2021 its definitive agreement to acquire GRAIL, a company focusing on multi-cancer early detection products. This acquisition will enable Illumina to expand its portfolio of healthcare solutions and capitalize on GRAIL's patented technologies and products.
According to Accenture, and we quote - "Approximately 30% of deals within the Medical Device and Digital Health segments are non-traditional, indicating that MedTech is breaking out of its historically conservative reputation and embracing digital innovation."[7]
These strategic acquisitions demonstrate how established healthcare and technology companies are investing in digital therapeutics to provide more personalized, effective, and cost-efficient healthcare solutions. As companies continue to innovate and merge, the digital healthcare market is expected to burgeon further.
[1]Global strategy on digital health 2020-2025
[2]The impact of health information technology on patient safety
[3]Cowen Healthcare Investments
[4]Define Ventures Raises $460M for Digital Health Investments
[5]Patient21, a digital healthcare startup with brick-and-mortar clinics, raises $108M
[6]Intermountain Health logs 2.6% operating margin, $549M net income in Q1 2023
Editor's Pick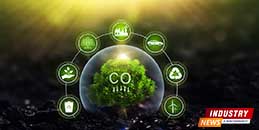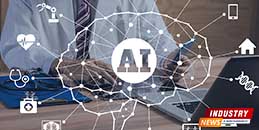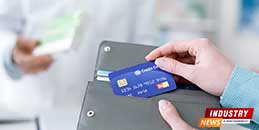 PODCASTS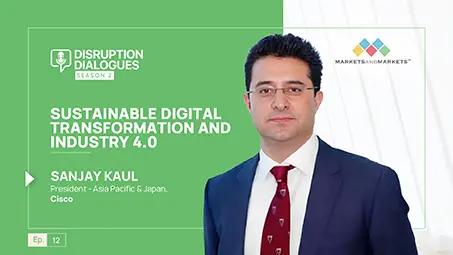 Sustainable Digital Transformation & Industry 4.0
Sanjay Kaul, President-Asia Pacific & Japan, Cisco, and host Aashish Mehra, Chief Research Officer, MarketsandMarkets, in conversation on unraveling 'Sustainable Digital Transformation and Industry 4.0'
11 July 2023|S2E12|Listen Now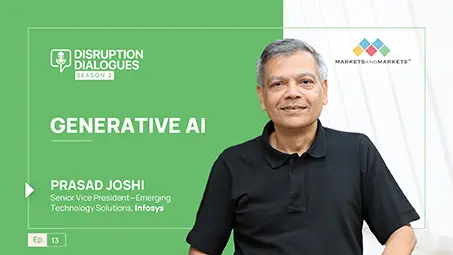 Generative AI
Prasad Joshi, Senior Vice President-Emerging Technology Solutions, Infosys, and host, Vinod Chikkareddy, CCO, MarketsandMarkets, in exploring the recent advances in AI and the generative AI space.
7 Nov 2023|S2E13|Listen Now