The Economic and Societal Impacts of Climate Change: A Global Perspective
July 27, 2023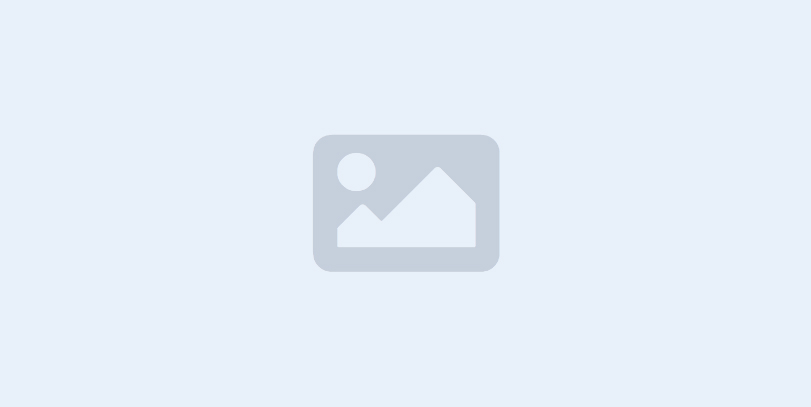 This News Covers
The U.S. experienced over $165 billion in costs due to climate and weather disasters in 2022. Recent extreme climate disasters include severe weather events in the central U.S. and Colorado. The U.S. is not immune to climate change, but the Inflation Reduction Act (IRA) provides a significant investment in climate and clean energy funding, aiming to reduce U.S. carbon emissions by 40 percent by 2030.
What is Climate Bomb?
The term "climate bomb" has been used in various contexts, but it generally refers to the negative consequences of human emissions of climate-changing gases, such as carbon dioxide and methane. The largest carbon-emitting countries are China, the USA, and India, with the EU27 countries accounting for about six percent of global emissions according to the UNEP Emissions GAP Report 2022.
Recently, the term "climate bomb" was used in Swedish media to refer to a decision in the EU Parliament to tighten and expand the European Emissions Trading System (ETS). This decision is part of the EU's Fit for 55 package and creates parts of the operational mechanisms to achieve the EU's common climate goals. The aim is to lead to net-zero carbon emissions.
The term "climate bomb" in this context may be misleading as the decision is not a sudden event. It has been investigated, politically prepared, discussed, and negotiated for a number of years. The EU has created uniform conditions for measures to address common problems that are binding on all member countries in the EU.
However, achieving these goals will require handling the trade-offs and compromises required to solve all the goal conflicts that are now emerging. These difficulties should not be underestimated as they involve various sectors like fisheries, agriculture, housing, energy production, shipping, tourism, local business, military, transportation, and utilities infrastructure, all competing for the same patches of planet Earth.
The transition will also affect labor markets, with new skills needed, jobs created, and others disappearing. Local, regional, and global supply chains will see transformation when products and services change. Legislation and taxation systems will be affected, and support for re-skilling and up-skilling will have to be evaluated and prepared for.
The climate issue cannot be solved solely in Europe or any 1 region, country, continent in isolation. Global negotiations will continue, and the transition in developing countries will be a significant factor. The EU will need to influence that development. Despite the challenges, the climate transition in Europe seems to be underway, and a framework for future collaborative work appears to be falling into place.
Which countries are most affected by climate change?
Somalia: Climate change has worsened challenges of drought and extreme food insecurity in Somalia. Political instability has made it difficult to address its climate crisis and protect vulnerable communities.
Syria: Over a decade of war has eroded Syria's ability to respond to crises. Extreme drought and an intense economic crisis have forced 90% of Syrians below the poverty line.
The Democratic Republic of the Congo: Persistent conflict, economic challenges, and disease outbreaks have weakened the country's ability to prepare for climate disasters and disrupted humanitarian support while citizens face floods and rising food insecurity.
Afghanistan: Afghanistan has entered its third year of drought while intense flooding in some parts of the country has diminished food production and driven people from their homes.
Yemen: Years of conflict have driven an economic crisis and high levels of fragility in Yemen. Climate change has worsened desertification and drought in the country.
Chad: Chad ranks as the world's most climate-vulnerable country. Flooding has affected more than 1 million people in the country while an economic crisis has led to widespread food insecurity.
South Sudan: South Sudan is increasingly vulnerable to climate disasters. Severe floods have affected over 900,000 people in late 2022.
Central African Republic: Severe flooding threatens the safety and health of residents, particularly those living in camps for internally displaced people, by contributing to the spread of water-borne illnesses like cholera.
Nigeria: Flooding has affected 2.5 million people in Nigeria and caused extensive damage to the country's farmland. By mid-2023 an estimated 25 million Nigerians will face high levels of food insecurity.
Ethiopia: Drought is affecting more than 24 million Ethiopians. This number is expected to rise as the country is set to enter its sixth consecutive failed rainy season.
These countries contribute just 0.28% of global CO2 emissions while making up 5.16% of the world's population. The International Rescue Committee (IRC) and the World Resource Institute (WRI) analyzed where climate crises are likely to occur and whether affected countries have the capacity to respond and protect vulnerable communities. Countries with low levels of climate readiness and high levels of fragility are most at risk of climate disaster.
Which industries are most affected by climate change?
Agriculture: Climate change can lead to changes in rainfall patterns, more frequent and severe droughts and floods, and increased spread of pests and diseases, all of which can negatively impact crop yields and livestock.
Forestry: Changes in climate can affect the health of forests, leading to changes in species distribution and increased vulnerability to pests, diseases, and wildfires.
Fisheries: Rising ocean temperatures and ocean acidification, both caused by climate change, can harm a wide range of sea life, affecting fisheries and aquaculture.
Insurance: As extreme weather events become more frequent and severe, insurance companies may face increasing claims related to property damage.
Tourism: Climate change is already leading to less predictable weather patterns, and has started affecting tourism in areas dependent on specific conditions. For example, ski resorts have been known to suffer from less predictable snowfall and have faced long-term closures too (Refer here).
Real Estate: Properties in areas prone to flooding, wildfires, or sea-level rise may lose value.
Energy: Changes in rainfall patterns and temperatures can affect the availability of renewable energy sources like hydro and solar power.
Healthcare: Climate change can lead to increased spread of certain diseases and health conditions, putting pressure on healthcare services.
Largest revenue and financial losses due to climate change in 2022-2023
United States: The cost of climate and weather disasters in the United States in 2022 was over $165 billion, making it the third most costly year on record. This figure does not account for the devastation from lives lost, the toll on healthcare, and the impacts on American families and communities upended and displaced by increasing climate crises. The report also mentions $134 billion in annual expenditure impacts for just six types of disasters and as much as $2 trillion in lost revenue annually by the end of the century.
Federal Crop Insurance: The Federal cost of crop insurance could increase by more than $2.2 billion by the end of the century due to climate change. The FY24 Budget includes a new proposal to provide incentives for farmers to plant cover crops to make their fields more resilient to climate change.
Federal Single-Family Housing Portfolio: Five types of climate hazards are anticipated to cause half of the annual losses of unpaid principal balances across the United States Department of Agriculture (USDA), Department of Veterans Affairs (VA), and the United States Department of Housing and Urban Development (HUD)'s single-family housing portfolios.
Heating and Cooling Assistance: By the end of the century, the 20-year average for heating degree days is projected to decline by up to 30 percent, while the average number of cooling degrees days is projected to increase by up to 60 percent. These changes may affect energy demand for heating and cooling, and in turn, the Low-Income Home Energy Assistance Program funding.
Greenhouse Gas Emissions Reduction: Economic benefits of reducing greenhouse gas emissions, including reduced risks of current and future life-threatening heat waves and of future damage to homes and infrastructure caused by extreme weather are correlated. The Inflation Reduction Act and Bipartisan Infrastructure Law investments put America on track to decrease greenhouse gas emissions by about 40 percent below 2005 levels in 2030.
Largest extreme climate disasters in 2023
Cyclone Freddy: This cyclone ravaged the south-eastern parts of Africa, affecting Malawi, Mozambique, Madagascar, and Zimbabwe for over a month, between Feb. 6 and March 15. It killed over 1,000 people and left half a million people displaced. The cyclone was so intense it broke the global record for the most accumulated cyclone energy, and set a new record for the longest-running cyclone in history.
Wildfires in Canada: In early June, large parts of North America were engulfed in smoke and air pollution as a result of the fires. Canada experienced its worst ever start to the wildfire season, largely due to an extreme dry period followed by a heatwave. As of July 17, there were still 907 active wildfires, of which 599 were out of control.
Cyclone Mocha in Myanmar: In the middle of May, Cyclone Mocha rocked Myanmar's Rakhine State and proved to be one of the strongest cyclones to ever hit the region. The storm led to immense destruction, killing an estimated 145 people and sweeping away infrastructure, homes, schools, and businesses. According to the UN, the cyclone impacted 800,000 people overall.
Heatwave in Asia: In the middle of April a heatwave swept over China, India, Thailand, Laos, Bangladesh, and more countries across the Asian continent, with temperatures ranging from 38 degrees to 45 degrees Celsius — breaking temperature records in over a dozen countries.
Flooding in Vermont, US: On July 10, record-breaking rainfall hit the state of Vermont, US, and its capital, Montpelier, just two days after Winooski River broke its banks from previous heavy rain, resulting in intense flooding and a state of emergency being declared. Over 100 individuals have been rescued. Rainfall surpassed levels experienced during Hurricane Irene in 2011, with a record-setting 5.2
Is United States immune from Climate change?
The United States, like all countries, is not immune to the impacts of climate change. The effects of a warming planet are already being felt across the nation, with increased frequency and intensity of extreme weather events such as hurricanes, wildfires, droughts, and heatwaves. These events have significant economic costs, affecting sectors ranging from agriculture and fisheries to healthcare and infrastructure. However, the U.S. has recently taken significant steps to address this pressing issue, most notably through the passage of the Inflation Reduction Act (IRA).
The Inflation Reduction Act (IRA)
The IRA, passed in the summer of 2022, represents the most comprehensive and ambitious climate legislation in U.S. history. It aims to combat harmful pollution, catalyze clean energy programs, and play a critical role in the fight against climate change. The Act has already led to the announcement of 90 new clean energy projects nationwide, generating over $90 billion for local communities and nearly 100,000 new jobs. The legislation provides a significant investment of $369 billion in climate and clean energy funding, which if spent wisely, can reduce U.S. carbon emissions by 40 percent by 2030.
Addressing Environmental Injustice
The IRA also aims to rectify long-standing environmental injustices for communities of color and lower-wage earners. These communities have historically borne the brunt of environmental pollution and are on the front lines of the impacts of climate change. The Act provides funding opportunities for rooftop and community solar and energy efficiency programs, opening access to cleaner, more cost-effective energy. It also includes provisions for developing plans to deal with the impacts of a changing climate and build more resilient communities.
The Role of the Southern Environmental Law Center (SELC)
The Southern Environmental Law Center (SELC) is playing a crucial role in ensuring the effective implementation of the IRA, particularly in the South. The SELC is working to ensure that the legislation's tax breaks and subsidies are used to fulfill their climate and equity promises. They are also vigilant against any efforts to direct funding toward harmful infrastructure projects that worsen rather than solve problems from climate-fueled storms, flooding, heat, and drought, and put more people in harm's way.
While the United States is certainly impacted by climate change, these recent actions represent significant steps towards mitigating its effects and transitioning to a more sustainable and equitable future. The IRA provides a generational opportunity to address the climate crisis, and organizations like the SELC are working diligently to ensure that this opportunity is not wasted.
What is the US Government doing to fight climate change?
Clean Energy Standard Act of 2023: This act aims to achieve a 100% clean energy economy by 2050. It sets federal electricity standards for utilities to gradually increase their supply of clean energy.
Green New Deal: The Green New Deal is a proposed package of legislation aiming to address climate change and economic inequality. It includes measures to reduce greenhouse gas emissions across the economy, from agriculture to manufacturing.
Climate Risk Disclosure Act: This act requires public companies to disclose more information about their exposure to climate-related risks. It aims to help investors better understand which companies are well-prepared to handle the effects of climate change.
Is Europe suffering from Climate change?
Climate change is a global phenomenon, and Europe is no exception. As the fastest warming continent in the world, Europe is experiencing significant human, economic, and environmental impacts due to climate change. The year 2022 was marked by extreme heat, drought, and wildfires, with sea surface temperatures around Europe reaching new highs, accompanied by marine heatwaves. Glacier melt was also unprecedented. These changes are not just environmental issues; they have profound economic implications, affecting sectors ranging from agriculture to energy production.
The State of the Climate in Europe 2022 Report
The "State of the Climate in Europe 2022" report, jointly produced by the World Meteorological Organization and the European Union's Copernicus Climate Change Service, provides a comprehensive overview of the climate situation in Europe. It shows that Europe has been warming twice as much as the global average since the 1980s, with far-reaching impacts on the region's socio-economic fabric and ecosystems. In 2022, Europe was approximately 2.3 °C above the pre-industrial (1850-1900) average used as a baseline for the Paris Agreement on climate change.
Economic Implications and the Energy Sector
Climate change has significant economic implications. It affects every aspect of the energy sector: demand, supply, and the infrastructure that ensures safe and reliable operations. More extreme weather, including intense heat, heavy precipitation, and droughts, have growing implications for the supply, demand, and infrastructure of Europe's energy system. However, there is a silver lining. In 2022, renewable energy generated more electricity than polluting fossil gas for the first time in Europe. Wind and solar power generated 22.3% of European Union (EU) electricity in 2022, overtaking fossil gas (20%).
The Future and the Role of Climate Services
Despite the challenges, there are reasons for optimism. The increase in renewable energy production is a positive sign for the future. The EU is committed to increasing renewable energy production to at least 42.5% of total consumption by 2030 – nearly double 2019 levels. Climate services – the provision and use of climate information in decision-making, encompassing data collection, monitoring, analysis, predictions, and projections of climate variables – play a key role in supporting this global energy transition to achieve net zero. They are important for site selection, resource assessment and financing; operations, maintenance, and management of energy systems; electricity integration into the grid; and impact assessment of energy systems.
Europe is indeed suffering from the impacts of climate change. However, the continent is also making significant strides in mitigating these effects, particularly in the energy sector. The transition to renewable energy and the effective use of climate services are crucial steps towards a more sustainable and resilient future.
Hottest regions in the world?
Mali: The West African nation of Mali is the hottest country in the world with an average temperature of 28.83°C / 83.89°F. Despite the heat, Mali offers a rich history, vibrant culture, and stunning landscapes.
Burkina Faso: Another West African country, Burkina Faso, has an average temperature of 28.71°C / 83.68°F. The country's lively festivals and warm, hospitable people make it an intriguing destination.
Senegal: Senegal, located near the equator, has an average temperature of 28.65°C / 83.57°F. Senegal's mix of bustling cities and serene coastal villages offer a diverse and culturally rich experience.
Tuvalu: Tuvalu, a remote Polynesian island nation, has an average temperature of 28.45°C / 83.21°F. Its pristine beaches, crystal-clear waters, and vibrant local culture make it an enticing destination.
Djibouti: Djibouti, located between Africa and the Arabian Peninsula, has an average temperature of 28.38°C / 83.08°F. Despite the heat, this small nation offers striking landscapes and a strategic location that attracts international business.
Mauritania: Mauritania, located in West Africa, has an average temperature of 28.34°C / 83.01°F. Its vast landscapes and rich cultural heritage make it a unique destination.
Bahrain: Bahrain, an archipelago in the Arabian Gulf, has an average temperature of 28.23°C / 82.81°F. Its unique blend of ancient history and modern architecture, coupled with a cosmopolitan lifestyle, make it a fascinating melting pot.
Palau: Palau, a tiny tropical island paradise in the Pacific Ocean, has an average temperature of 28.04°C / 82.47°F. Palau's diverse marine life and lush, unspoiled landscapes make it the perfect getaway for travelers seeking natural beauty and adventure.
Qatar: Qatar, a small yet affluent Middle Eastern nation, has an average temperature of 28.02°C / 82.44°F. With summer temperatures often soaring above 45°C (113°F), Qatar's modern cities, like Doha, offer air-conditioned comfort as an oasis amidst the heat.
Gambia: Gambia, the smallest country on mainland Africa, has an average temperature of 27.97°C / 82.35°F. The endless sunshine, sandy beaches, and vibrant local culture make it an attractive destination for sun-seeking nomads.
World leading 5 Investments to fight climate change
ESG Assets: According to an article on the World Economic Forum, ESG assets are on a path to exceed $53 trillion globally by 2025. ESG (Environmental, Social, and Governance) investing is a form of sustainable investing that considers an organization's environmental, social, and governance practices along with its financial potential. This form of investment is gaining popularity as it aligns with the global shift towards sustainability and combating climate change.
The Trillion Dollar Climate Finance Challenge: The UN has highlighted the need for significant financial resources to combat climate change. The article discusses the need for climate finance, which relates to the money needed to slow down climate change and help the world reach the target of limiting global warming to an increase of 1.5°C above pre-industrial levels. The article also mentions the potential for creating 18 million jobs by 2030 through clean energy investments.
Renewable Energy in the EU: An article on the World Economic Forum mentions that wind and solar produced more energy in the EU during May than all fossil fuels combined. This indicates a significant investment in renewable energy sources, which are key to combating climate change.
Green Climate Fund (GCF): Set up by the UNFCCC in 2010, GCF is the world's largest dedicated climate fund, mandated to support mitigation and adaptation action equally in developing countries.
Climate Investment Funds (CIFs): The $8 billion fund "accelerates climate action by empowering transformations in clean technology, energy access, climate resilience, and sustainable forests in developing and middle-income countries."
Editor's Pick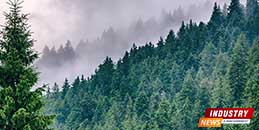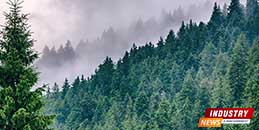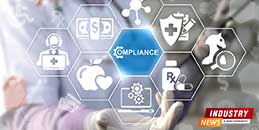 PODCASTS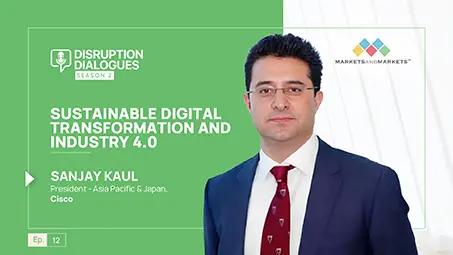 Sustainable Digital Transformation & Industry 4.0
Sanjay Kaul, President-Asia Pacific & Japan, Cisco, and host Aashish Mehra, Chief Research Officer, MarketsandMarkets, in conversation on unraveling 'Sustainable Digital Transformation and Industry 4.0'
11 July 2023|S2E12|Listen Now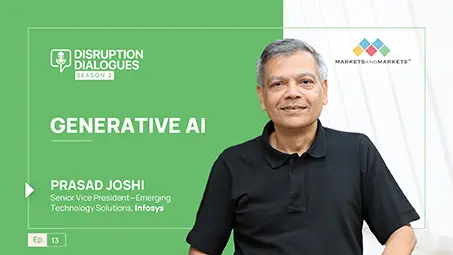 Generative AI
Prasad Joshi, Senior Vice President-Emerging Technology Solutions, Infosys, and host, Vinod Chikkareddy, CCO, MarketsandMarkets, in exploring the recent advances in AI and the generative AI space.
7 Nov 2023|S2E13|Listen Now